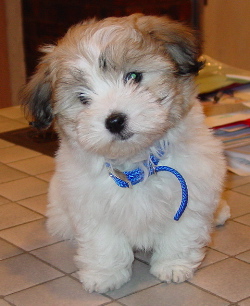 November 22, 2003
The newest addition to the Kleber home is our new puppy, Cosette. She's a Coton de Tulear and we just call her Cozy.
---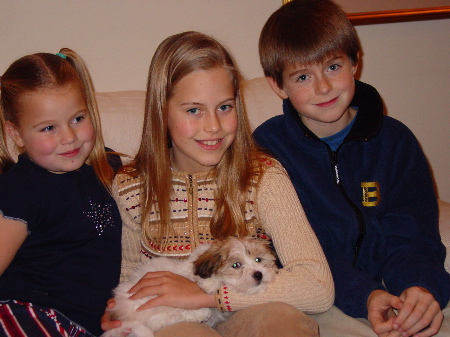 November 23, 2003
Treva, Brynja and Jett take a moment to pose with their new puppy.
---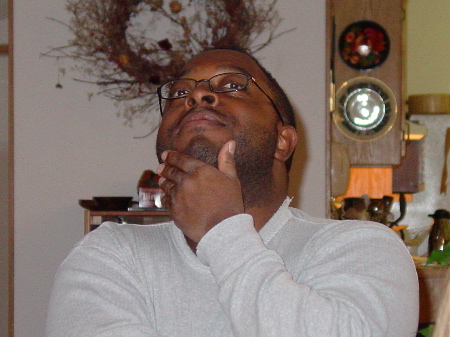 November 30, 2003
We celebrated four birthdays today at Dick and JoAnn's house in Northfield. Here Michael contemplates the events of the day.
---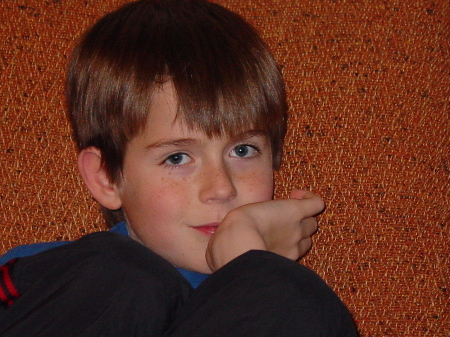 November 22, 2003
Jett decided to grow his hair out and he won't have anything to do with a cut (except when he cuts his own hair).
---