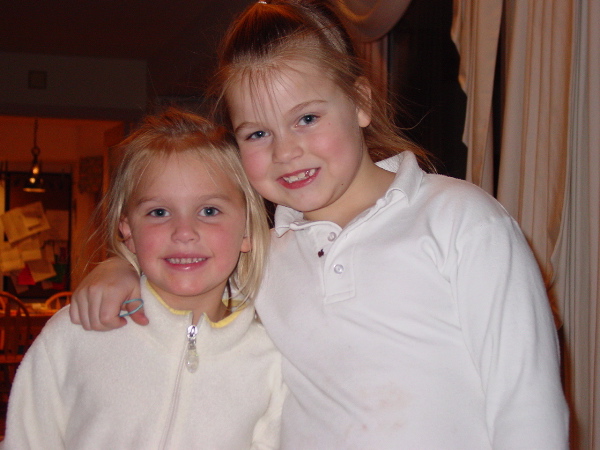 February 11, 2004
Treva had a special visitor for her Birthday. Emily Rethlake stopped by because she wasn't going to be around for Treva's party. Treva is now 8 years old.
---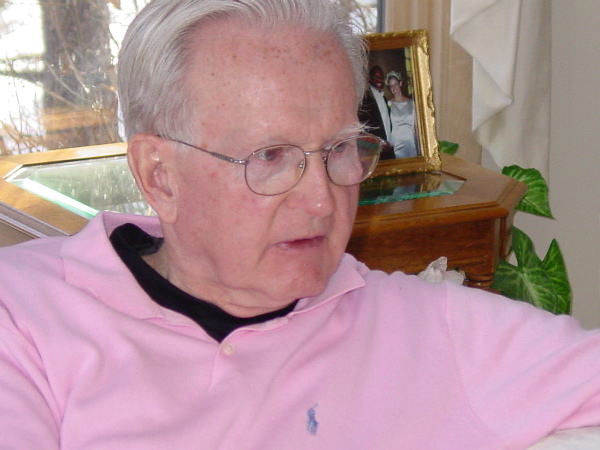 February 14, 2004
Valentine's Day is a big deal in the Kleber house. The annual "Pink Party" took place as planned. Everyone (almost) wears pink and enjoys food made especially for this festive occasion. As you can see Dick Kleber wears pink with the confidence of a middle linebacker.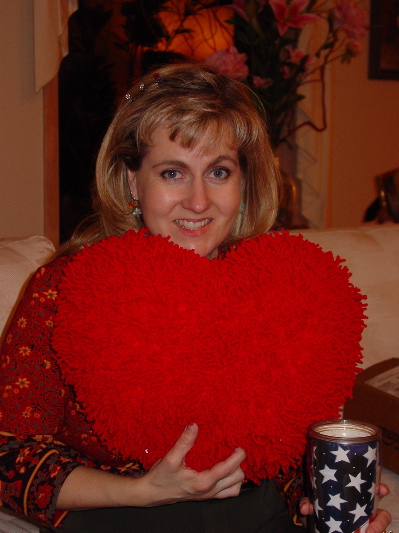 February 14, 2004
The ringleader of the "Pink Party" is Elizabeth. She has such a big heart that she always makes people feel like a guest of honor. Happy Valentine's Day dear!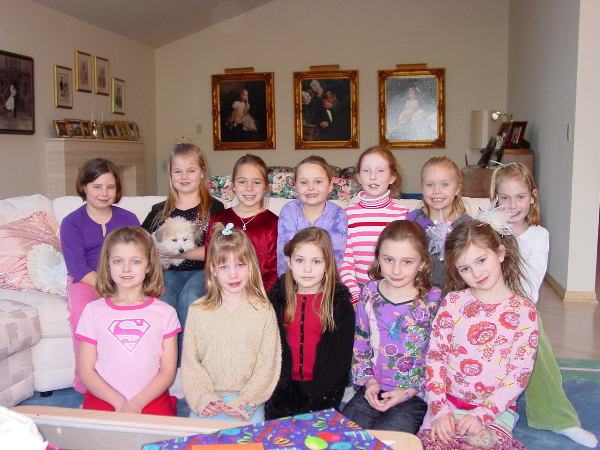 February 15, 2004
Here's the gang for Treva's big day. After fun and games they all went to the Dairy Queen for treats!