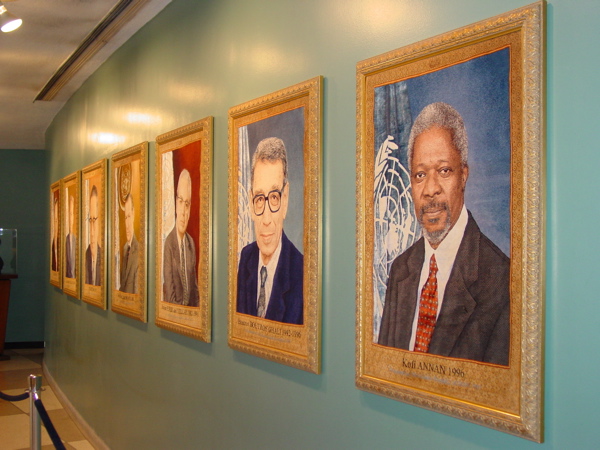 October 1, 2004
One of my objectives while in New York was to tour the United Nations. It was fascinating to see the rooms where heads of almost every country in the world meet. Here's a picture of a display featuring each of the U.N. Secretary Generals.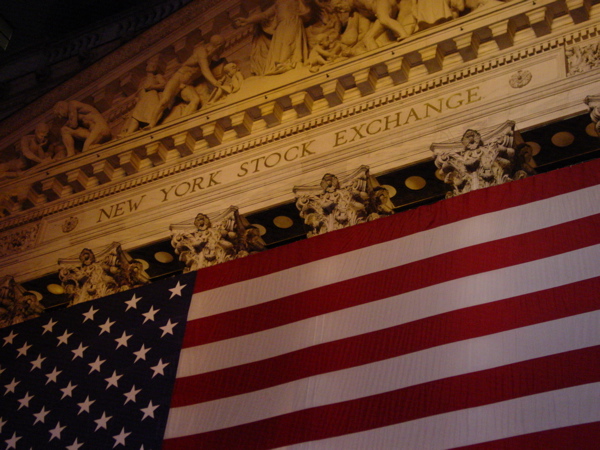 October 1, 2004
My hotel was in the financial district, very close to the New York Stock Exchange. As you can see there is still a flag across the front of the building commemorating the events of September 11, 2001.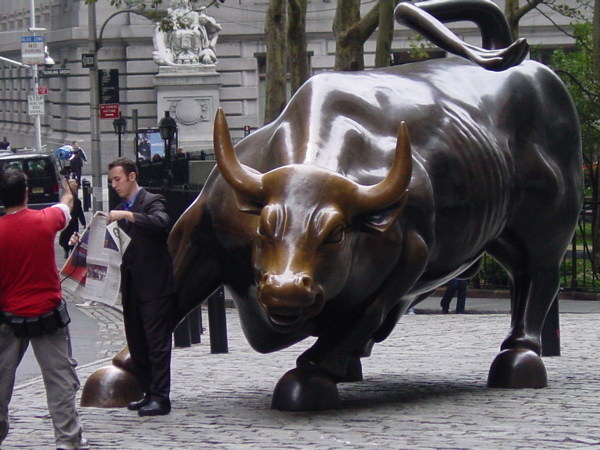 October 2, 2004
Another symbol of Wall Street is the charging bull representing a stock market on its way up. Let's hope for more of these in the coming years!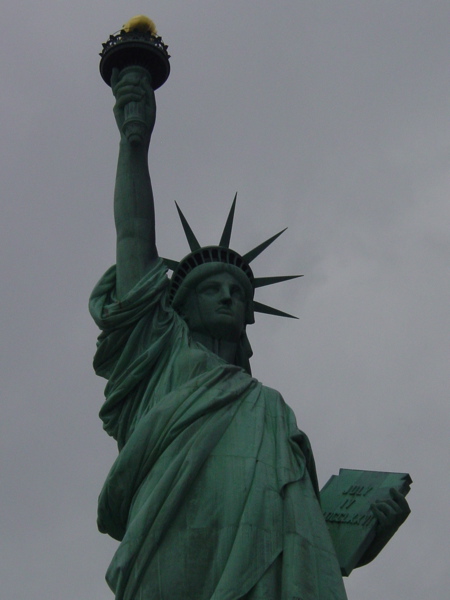 October 2, 2004
One of the things on my to-do list was to see the Statue of Liberty up close and personal. It was a bit dreary that day, but I did manage to get out to the island and snap a few pictures.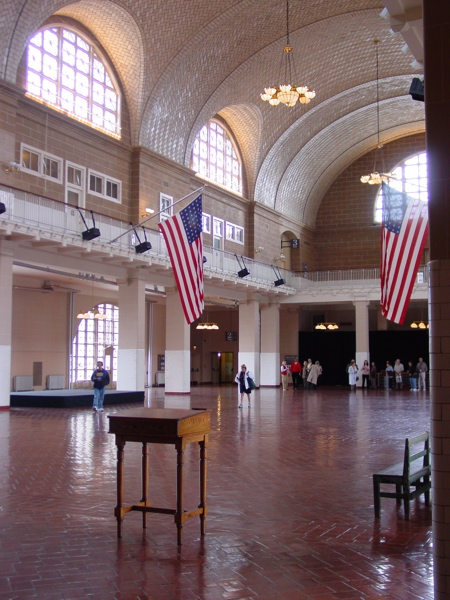 October 2, 2004
The other stop on the Statue of Liberty tour is to go to Ellis Island. Here's a picture of the main room where thousands of emigrants were processed every day when first arriving in America.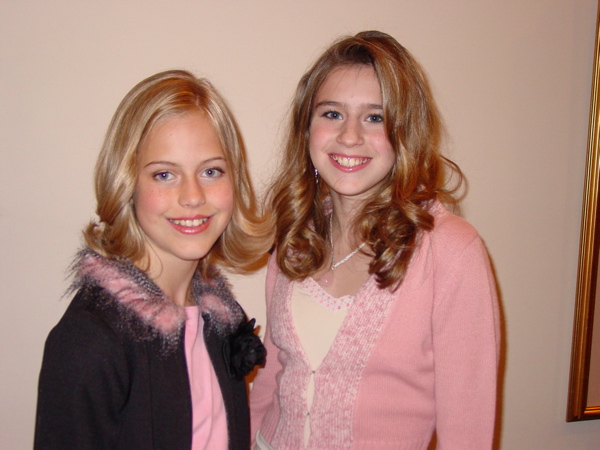 October 16, 2004
Since Brynja is a seventh grader all the Jewish kids in her class are one-by-one celebrating their Bar Mitzvahs or Bat Mitzvahs. Here she is with her friend Elizabeth just before heading out the door to one of them.