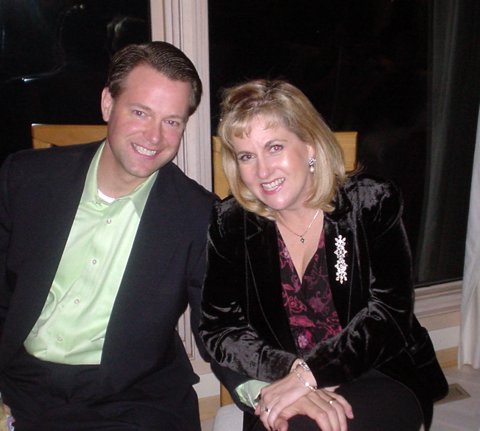 November 20, 2004
Elizabeth threw a grand party for me for my 40th birthday. The party was held on November 20th since there are far too many holiday parties in December. Over 100 people came to our house.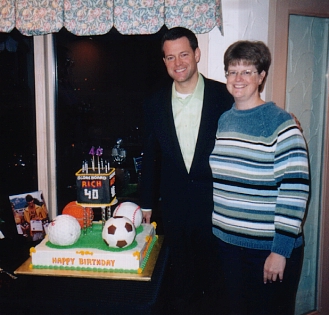 November 20, 2004
My sister Kay made an incredible cake. It looked like a giant golf ball, baseball, basketball and soccer ball all holding up a scoreboard. It tasted great too!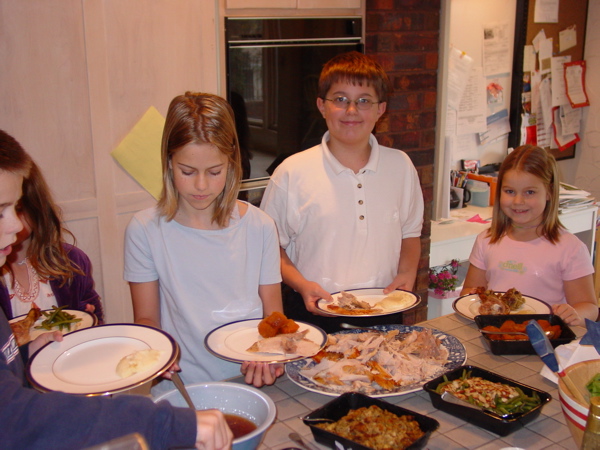 November 25, 2004
Thanksgiving was once again hosted at our house. Of course we ate way too much food, but isn't that what it's all about anyway?