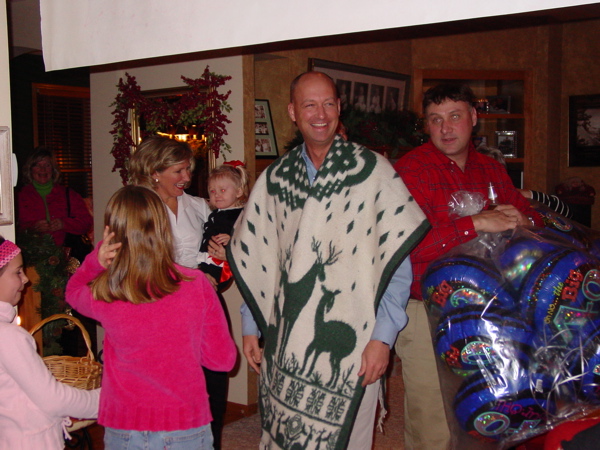 December 11, 2004
It's not just me turning 40 this year and next. All of the Class of 83 grads are one-by-one crossing over into middle age. Greg Silkey's wife Lisa threw a surprise party for Greg and here is "poncho boy" just after walking into a room full of people yelling "happy birthday."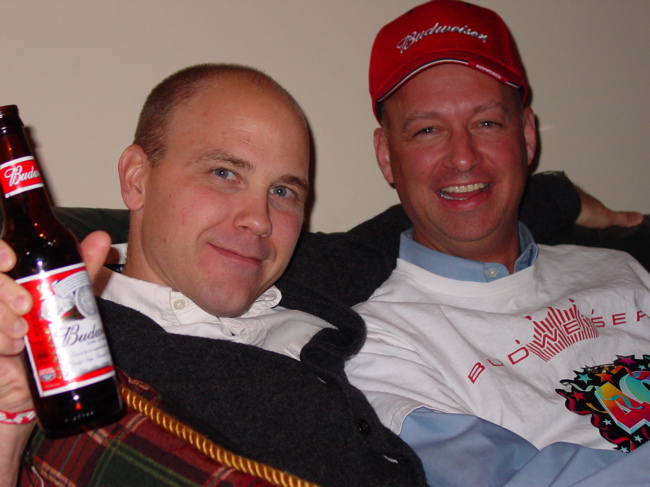 December 11, 2004
Here's Bob Hauck and Greg (aka B16-which stands for Budweiser 16 ounces) kicking back enjoying a cool daddy.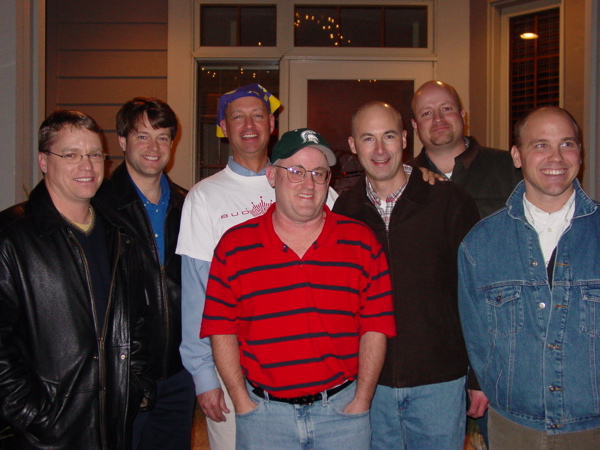 December 11, 2004
We had to gather the Northfield fellas for a photo opportunity before leaving the party. From left to right: Kent Storlie, Rich Kleber, Greg Silkey, Scott "Buzz" King, Bruce Buck, Darren "Der" Gargrave, Bob Hauck.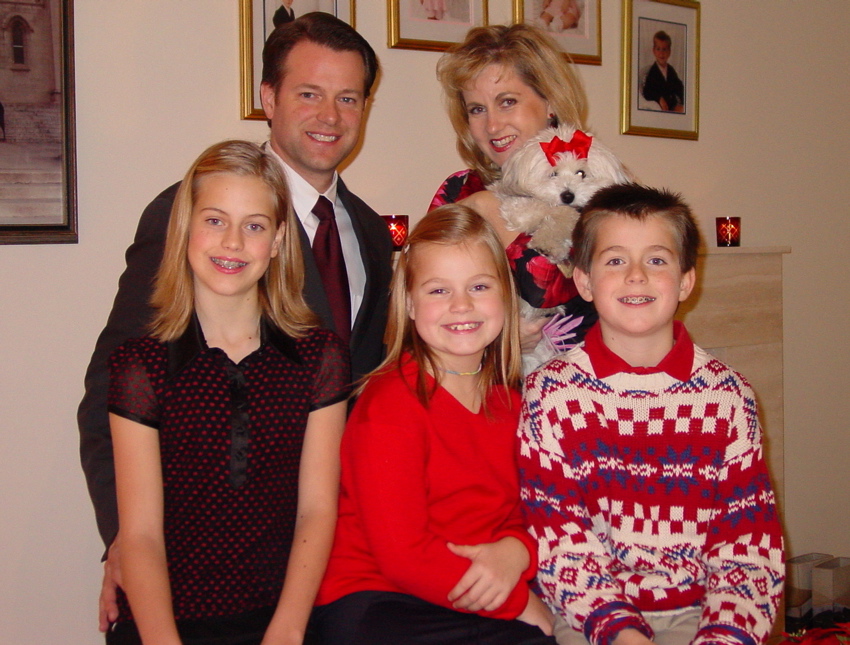 December 13, 2004
On my real birthday we took our annual Christmas photo which we send out with all of our holiday cards.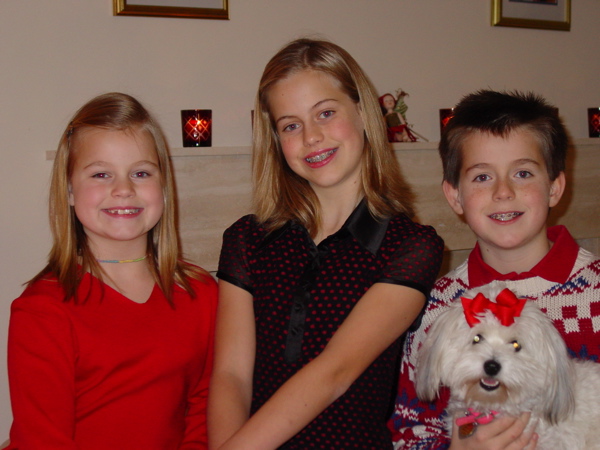 December 13, 2004
Treva, Brynja and Jett were fired up for Christmas.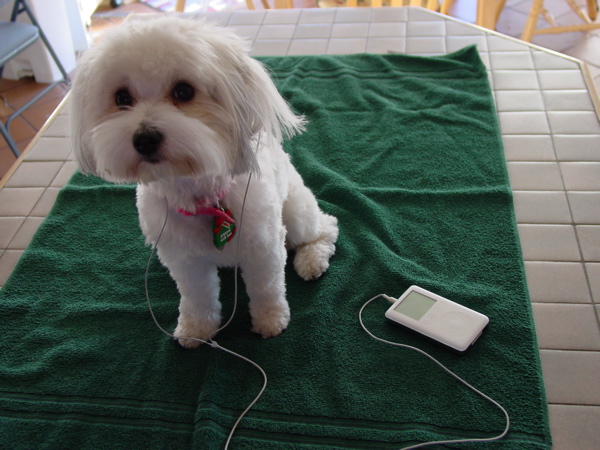 December 18, 2004
This picture will only make sense if you see the letter we sent out this year with our Christmas picture. The truth is Cozy just can't get enough of Snoop Dogg.