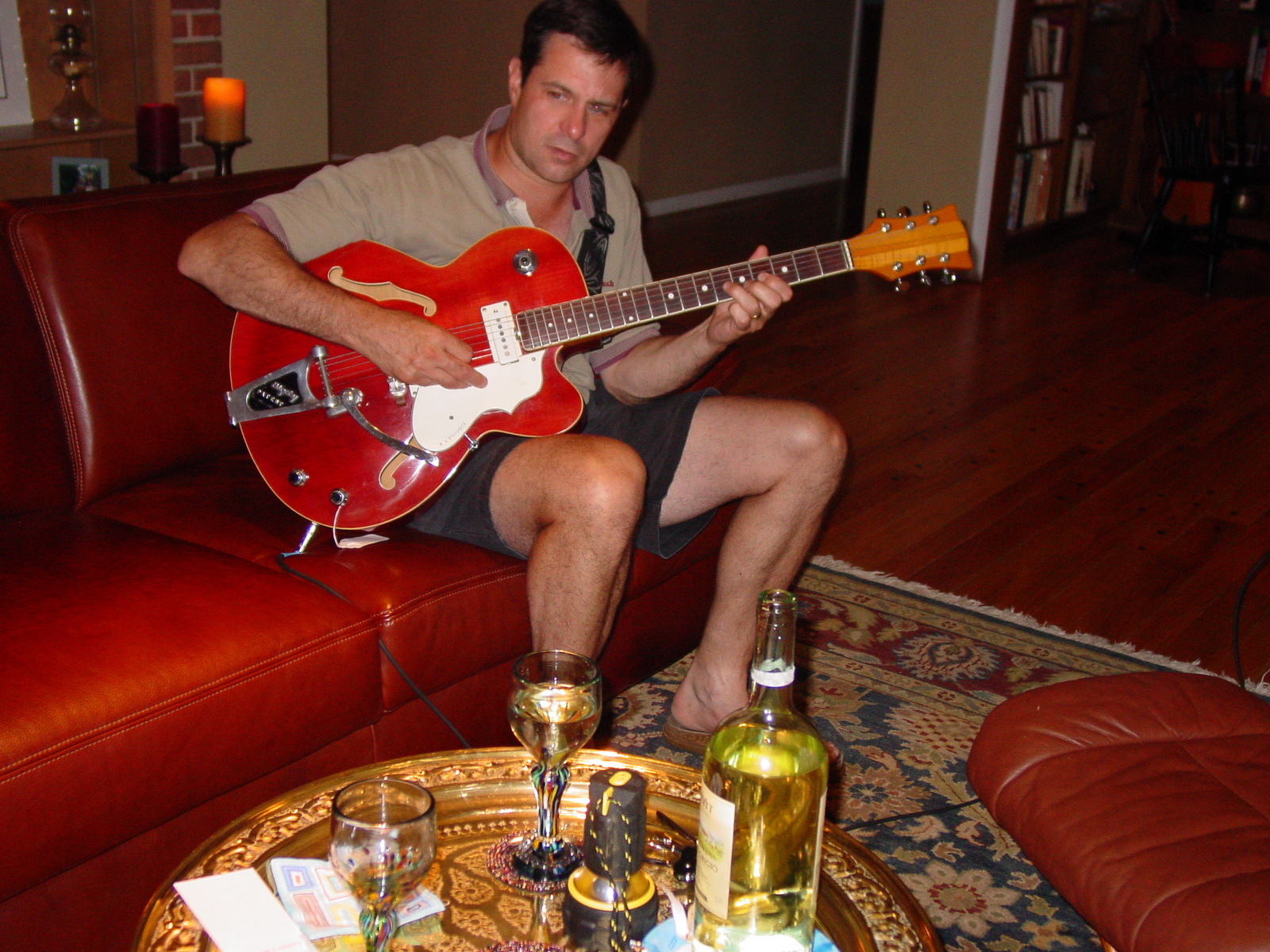 July 16, 2005
July brought the end of soccer season and the beginning of camp season for the Kleber kids. We were also fortunate to have house guests twice. Carl and Anne brought their kids back to Edina from Syracuse and stayed with us for five days. Here is Carl giving my rarely used guitar some air time. He rented an amp and played some sweet Greatful Dead tunes among others. Maybe he'll give up surgery and become a rock and roll star!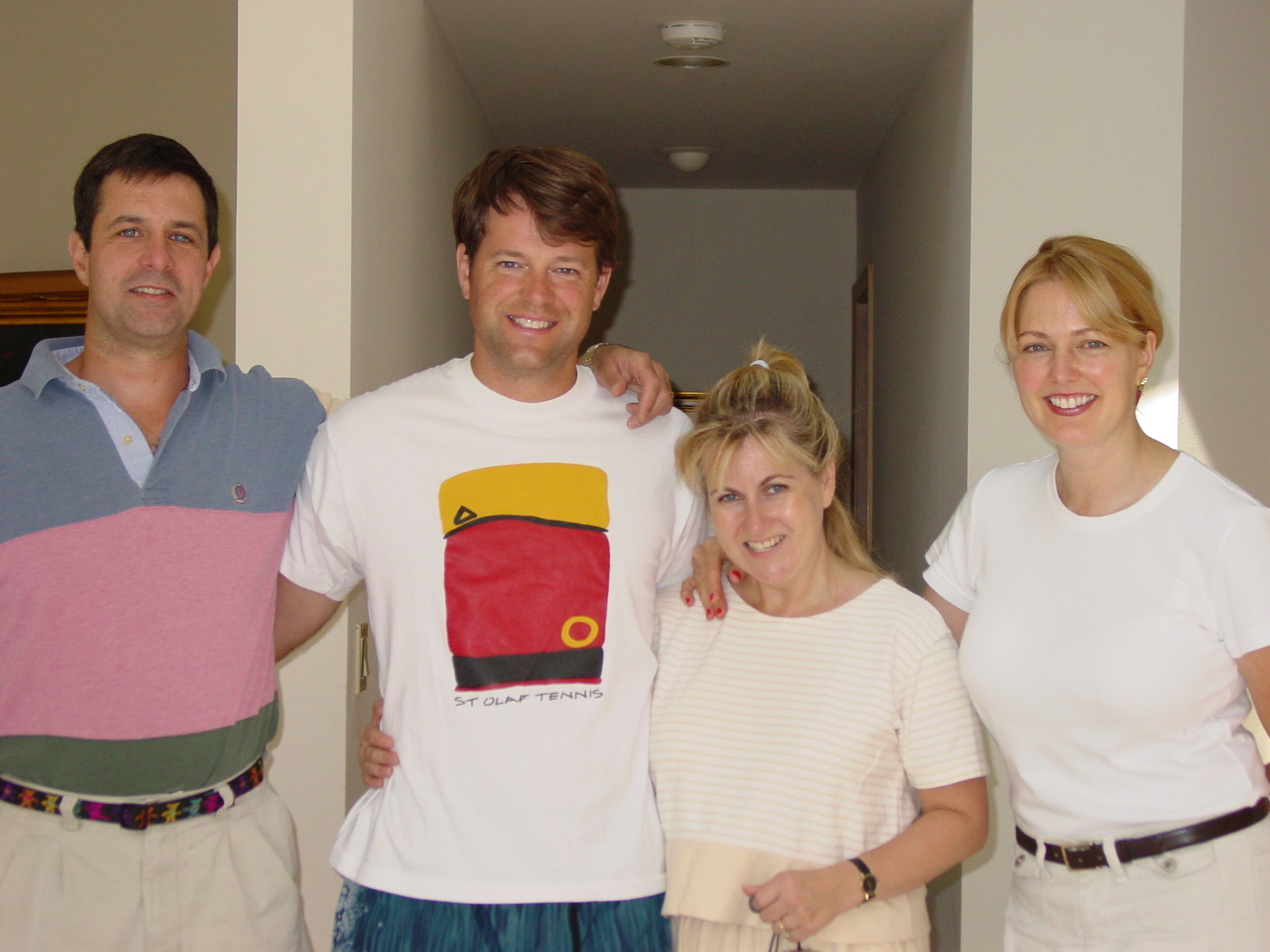 July 17, 2005
Here's Carl and Anne with Elizabeth and me.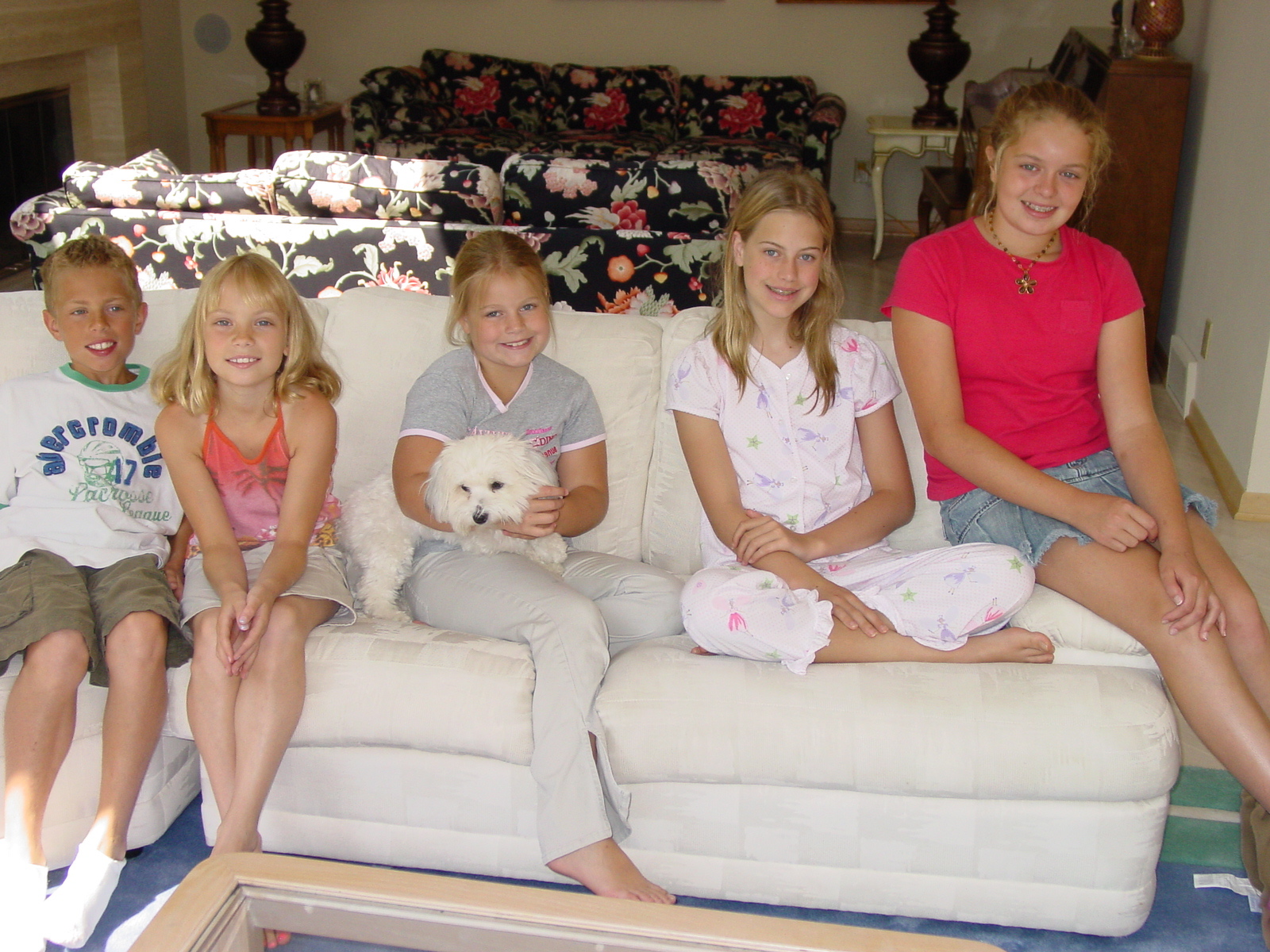 July 17, 2005
Austin, Chloe, Treva, Brynja and Heidi.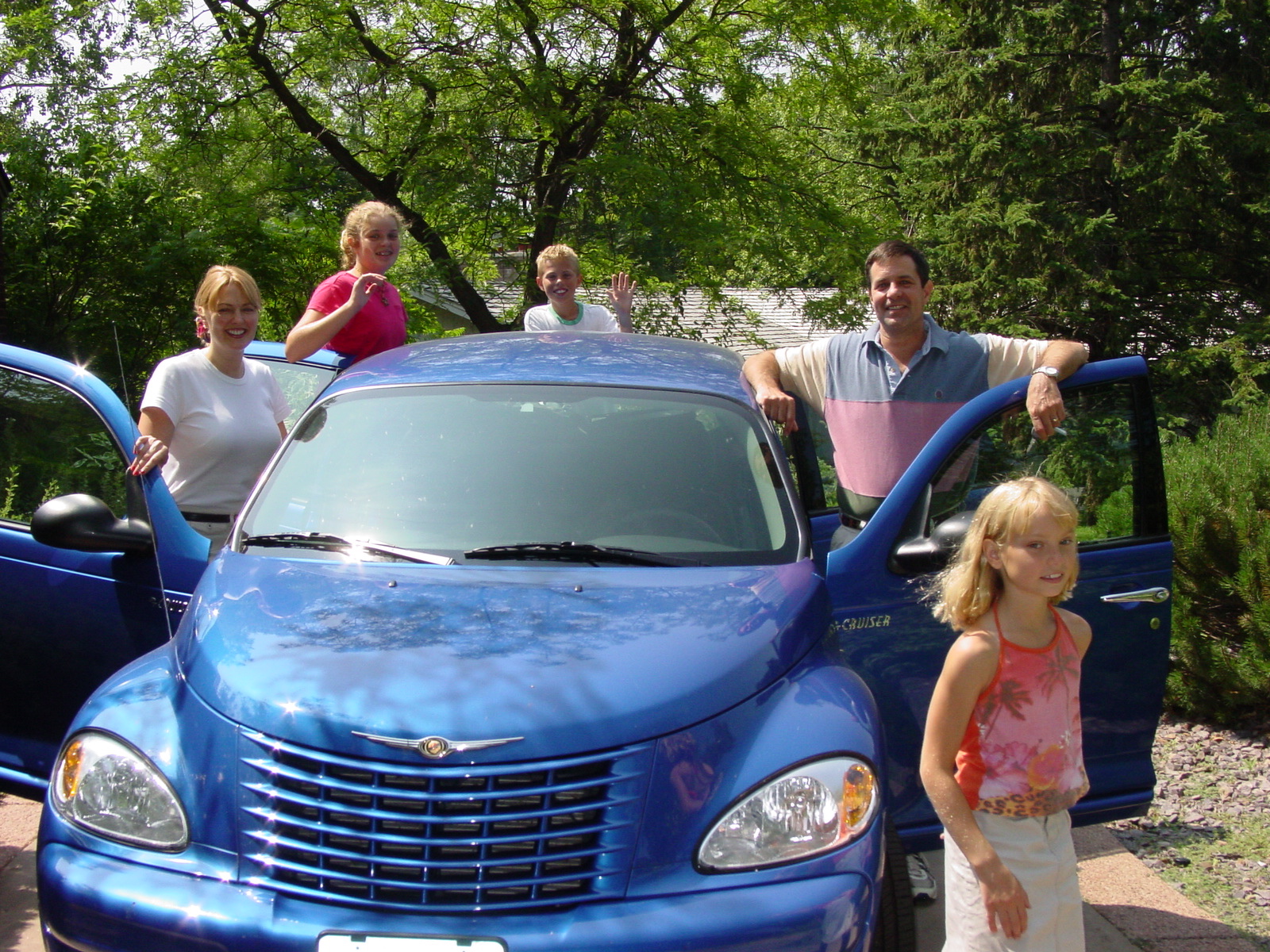 July 17, 2005
Anne was particularly proud of her bright blue PT Cruiser. Here's the whole troupe just before heading back to the airport. (Anne and Carl - please come back any time, the guest room is always open.)
---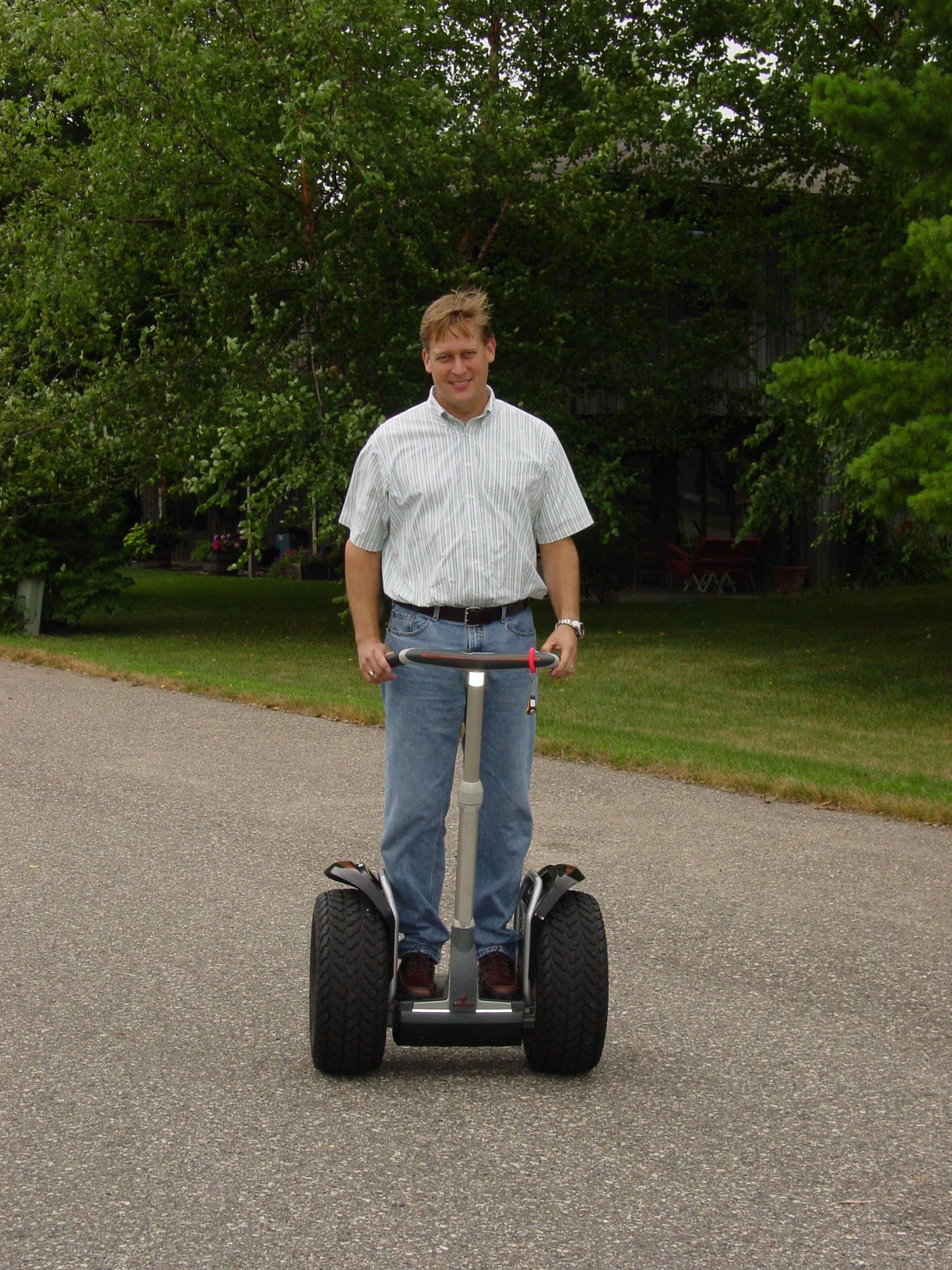 July 23, 2005
The following week we were fortunate to have my cousin Klee in town. He works for Segway and was in town on business. We used Segways to carry our clubs (and us) for a round of golf at Braemar on Friday. Then on Saturday we demonstrated the Segways for a local young professionals organization. Here is Klee on board.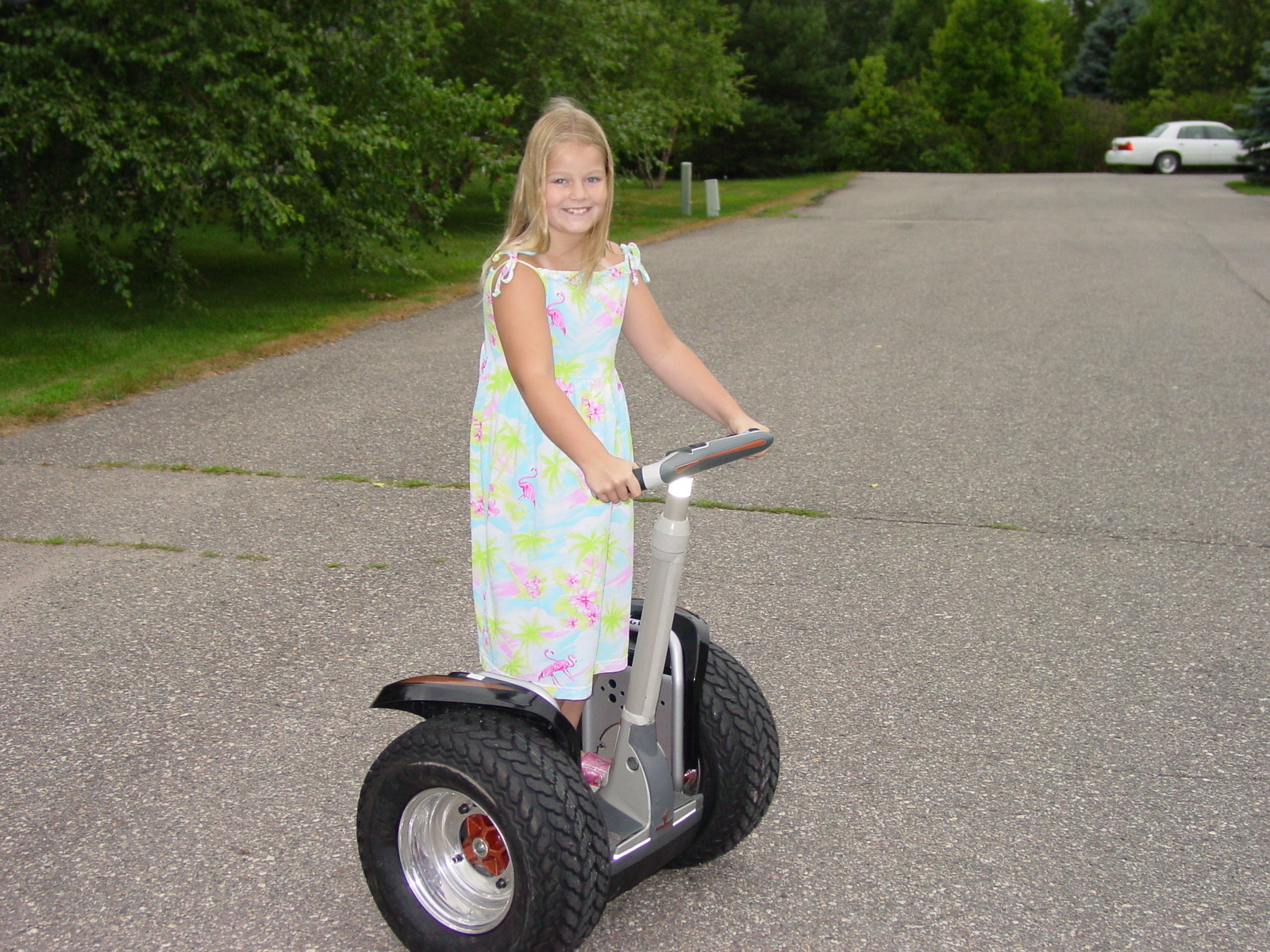 July 23, 2005
Treva picked it up in a hurry and didn't want to get off.
July 23, 2005
With Klee in town we were lucky to get a couple of Klee's other Minnesota relatives to join us for lunch at my parents house. Here's the Miller/Kleber Clan.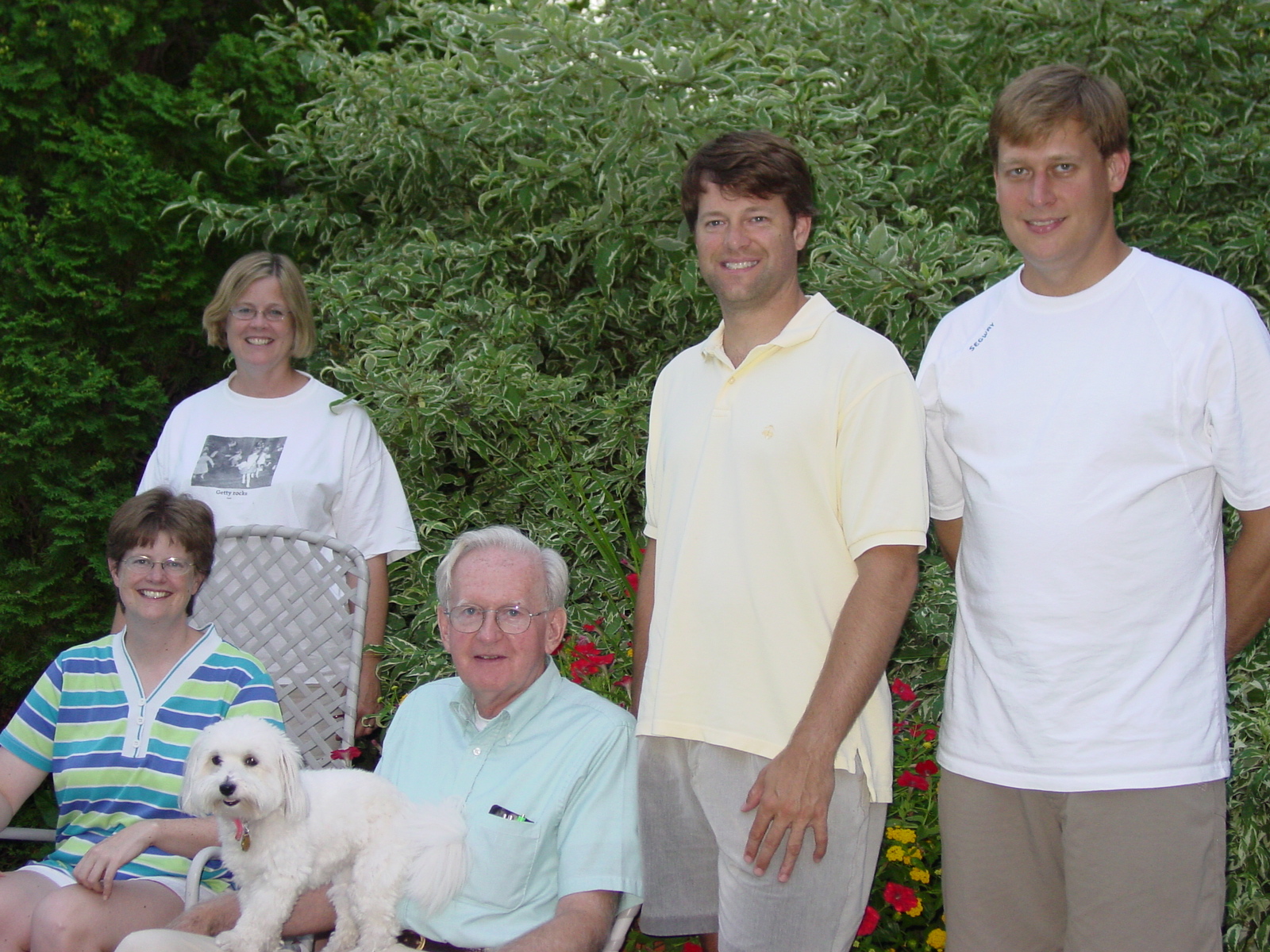 July 24, 2005
The next day we had a get together with my family at our house. It was a great day for the pool and gave us all a chance to catch up with Klee. Here's a picture of the direct Kleber descendants (and Cozy).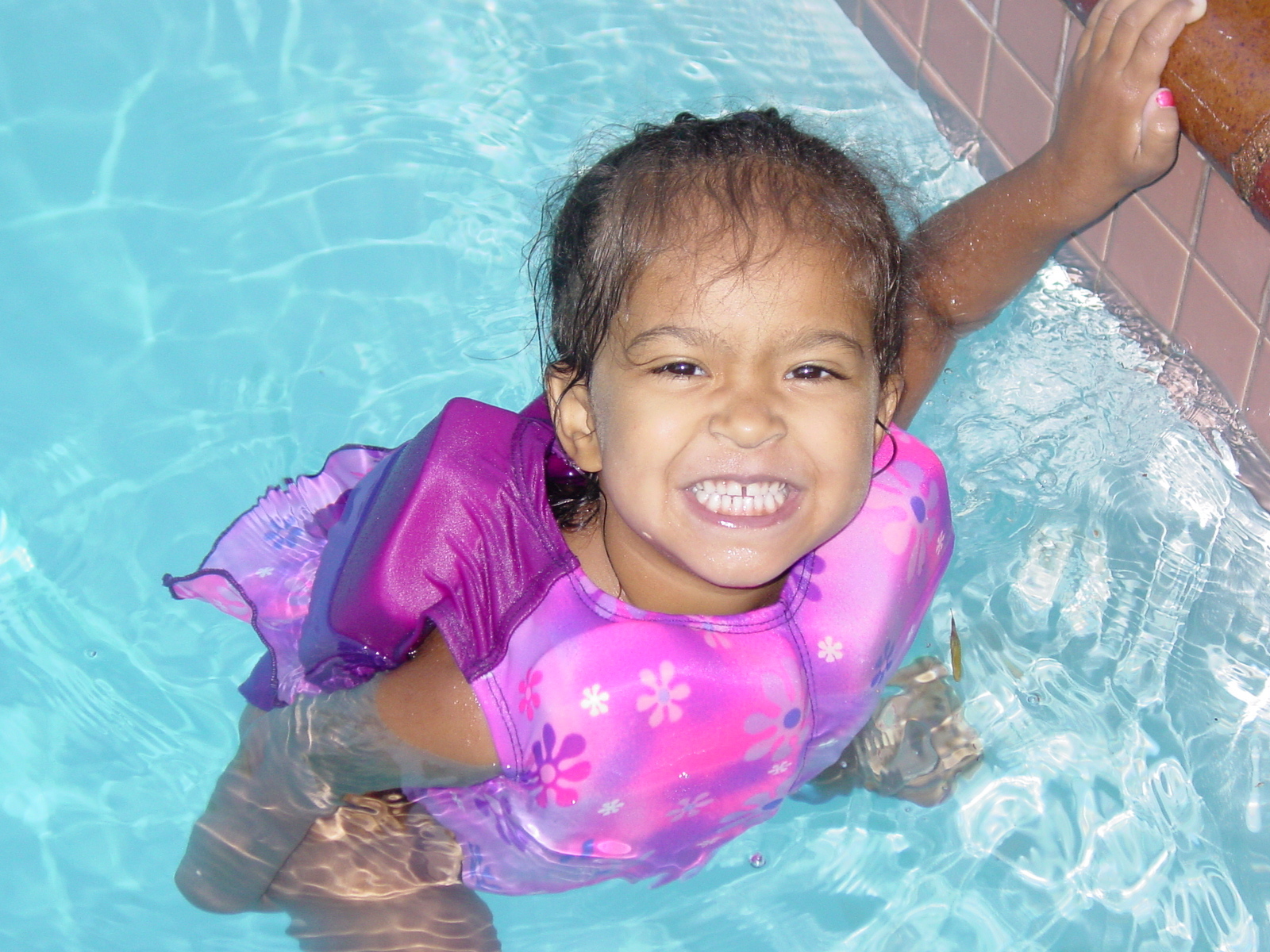 July 24, 2005
No one enjoyed the pool more that Elinor who has turned into quite the little swimmer this summer.