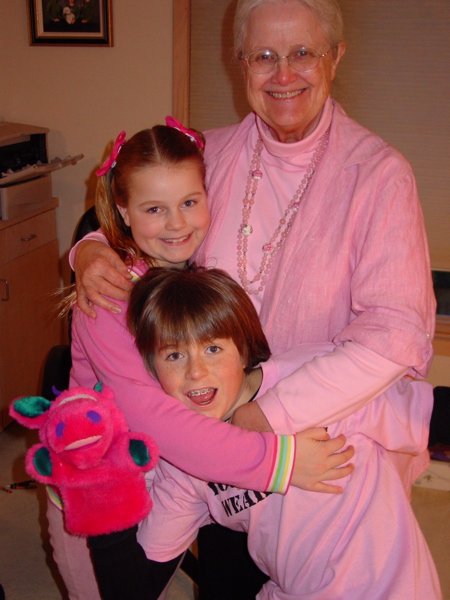 February 14, 2006
The annual pink party took place at the Kleber home again on Valentine's day. We also celebrated Treva's birthday. Guess what her favorite color is - PINK. Like mother like daughter. Here's Treva and Jett with Grandma Jo.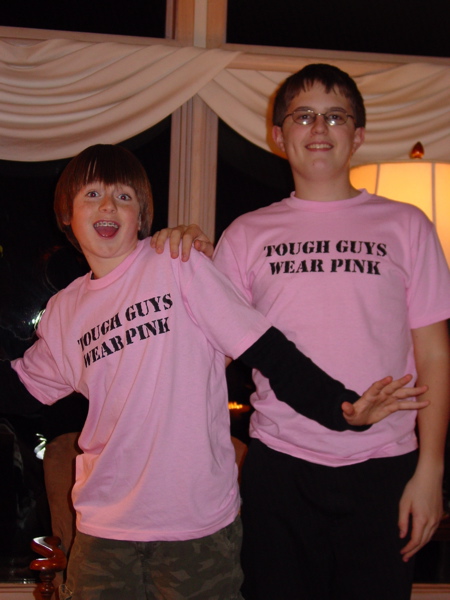 February 14, 2006
Jett and Patrick look so tough, don't they?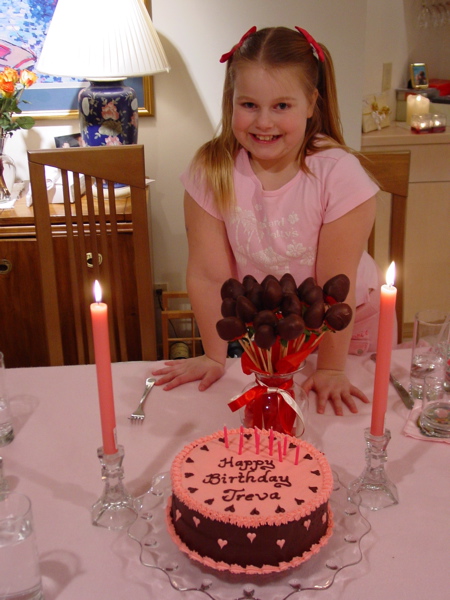 February 14, 2006
Aunt Kay was busy again putting together another amazing cake. Here's Treva with her pink creation and some yummy chocolate covered strawberries.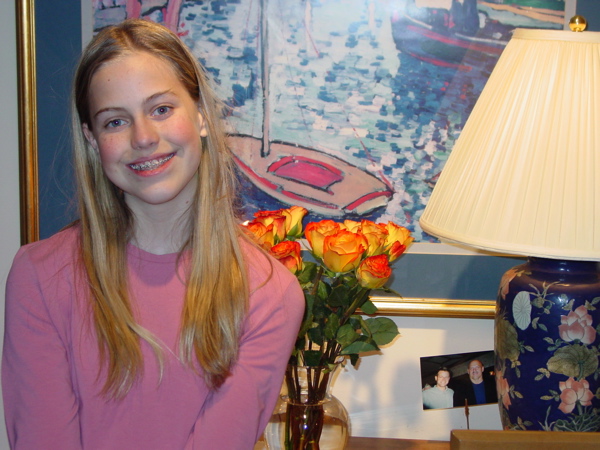 February 14, 2006
I couldn't leave out Brynja, so here she is in her pink top always happy to smile for the camera.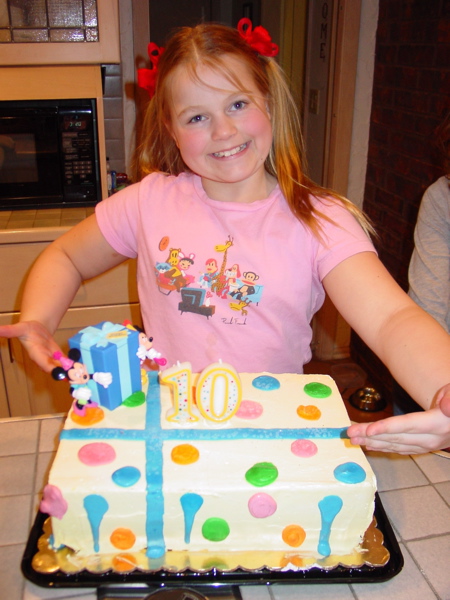 February 19, 2006
Treva had a sleepover party which was another great night for mom and dad (only one girl threw up all over the basement!). Let's just say this cake made a second showing.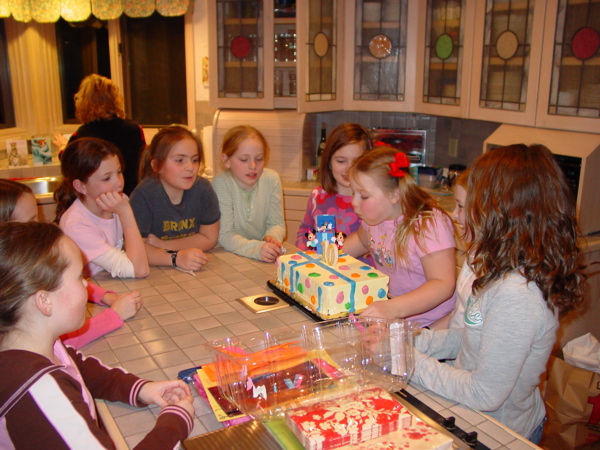 February 19, 2006
Treva's friends watched as she blew out the candles.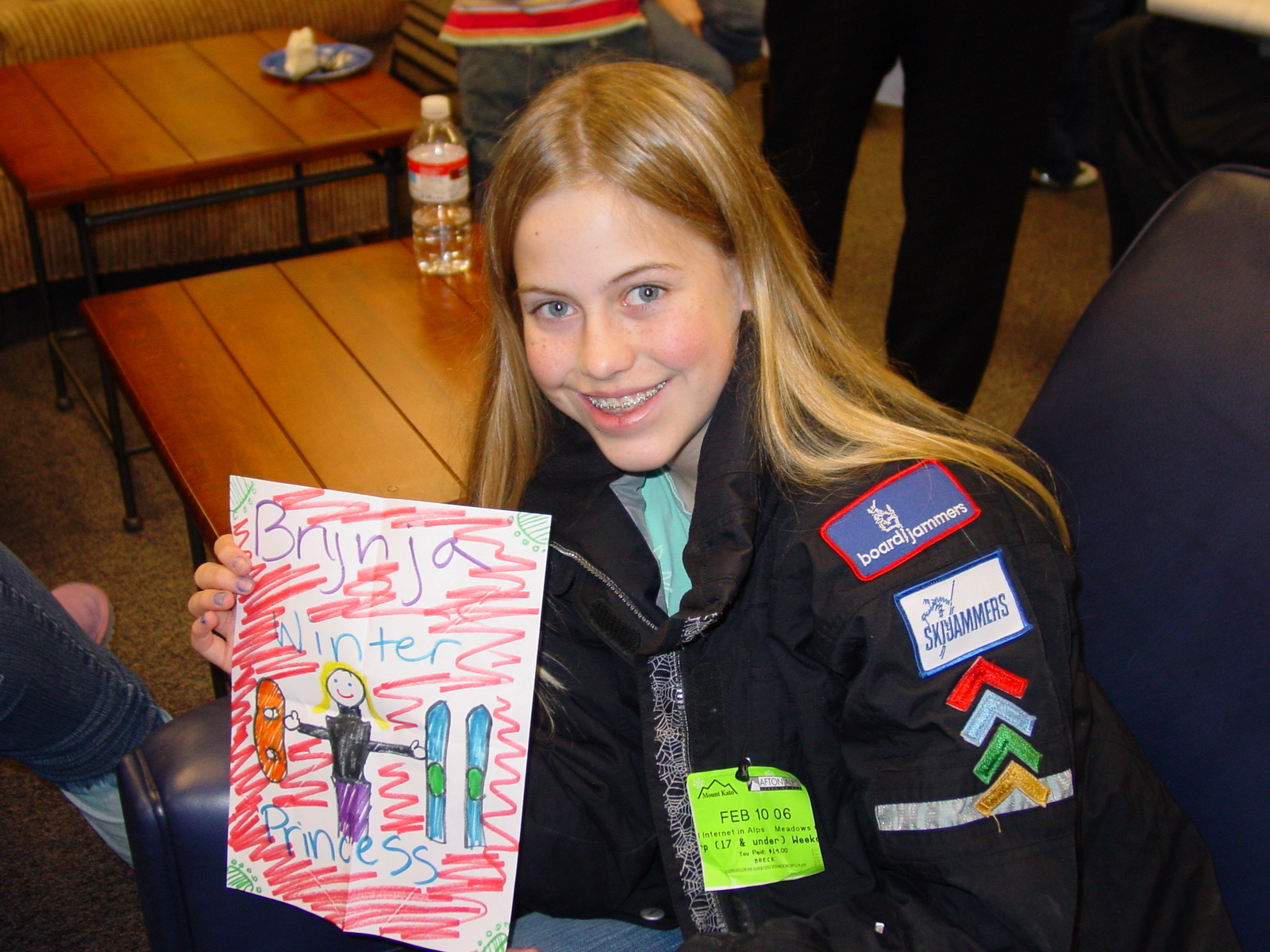 February 20, 2006
Brynja was recognized at the annual Breck ski team party as the Winter Princess since she skied during the week and snowboarded on Saturdays.