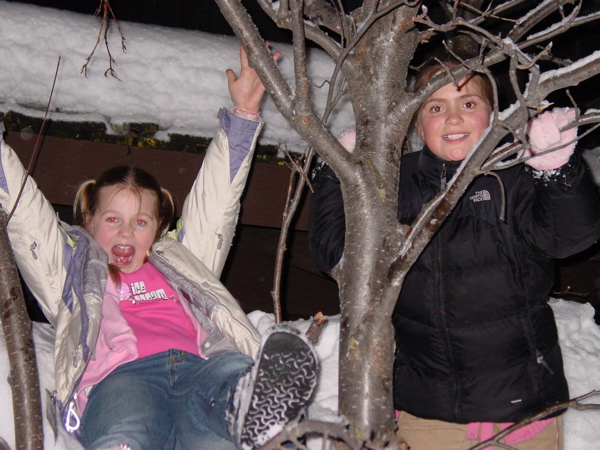 March 18, 2006
March means spring break at the Kleber home. This year we split up the crew with Jett and Brynja going to Florida to stay with Grandma and Grandpa while Treva, Elizabeth and I joined another family in Sun Valley, Idaho. Treva was overjoyed to be on vacation with her friend Manuela.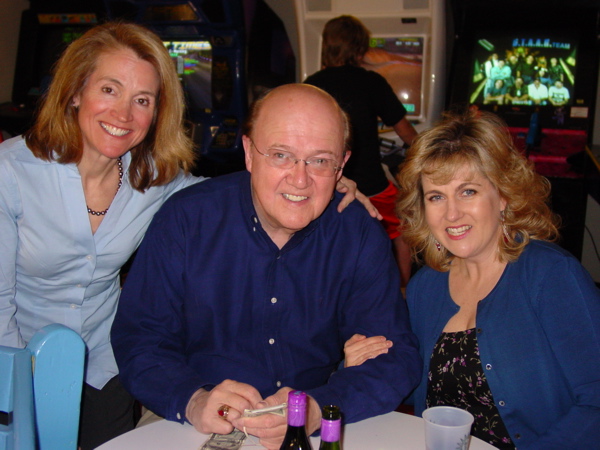 March 22, 2006
Here's Elizabeth with our good friends Elizabeth and Manny.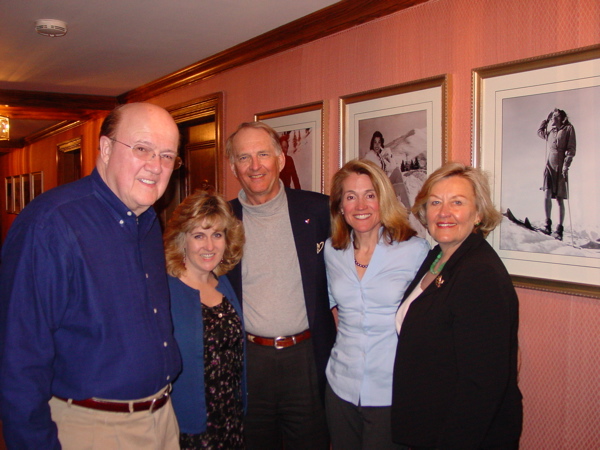 March 22, 2006
We were fortunate to meet some of Manny and Elizabeth's friends who were also in Sun Valley at the same time. Here's the crew just after dinner at the Sun Valley Lodge. Manny, Elizabeth, Bryan, Elizabeth and Ingrid are standing in the hallway filled with photos of many of the famous people who have vacationed in Sun Valley. It's a must to watch Sun Valley Seranade while at the lodge to know what attracted so many people here over the years.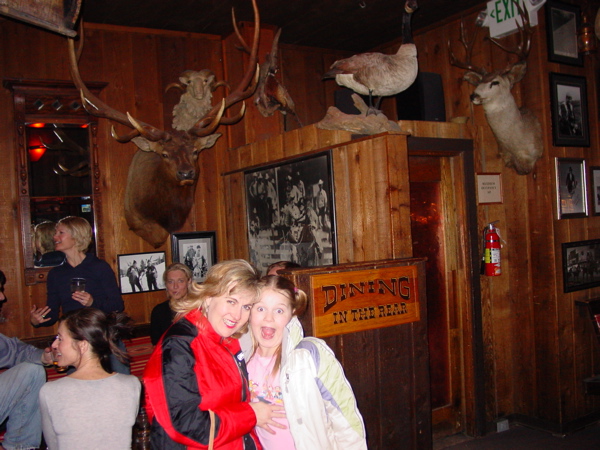 March 23, 2006
The town of Ketchum is a cute little village with great shops and restaurants that cater to the vacationers to Sun Valley. One of the famous places to eat is The Saloon where Elizabeth and Treva stopped for a photo with some of the many varieties of wildlife on the walls.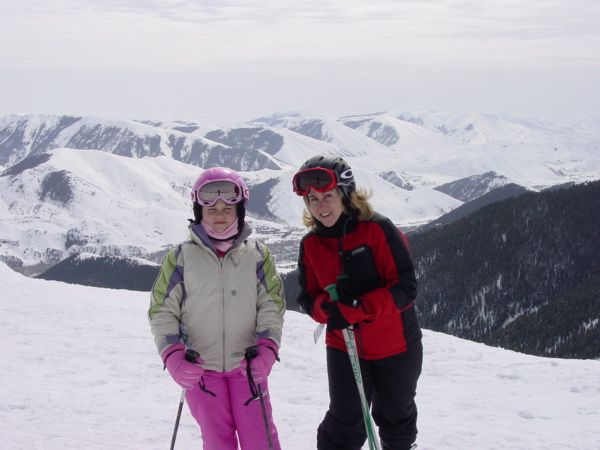 March 24, 2006
The next day I brought the camera up to the slopes to bring back pictures of the great views from up on the mountains. This was my first time skiing on a mountain so I was in awe. The high speed chairlift took 10 minutes to get to the top and it took a half hour to make it down. My first day I tried to snowboard and quickly was reminded that beginners have no business trying to learn on a mountain. Here's Treva and Elizabeth posing at 10,000 feet.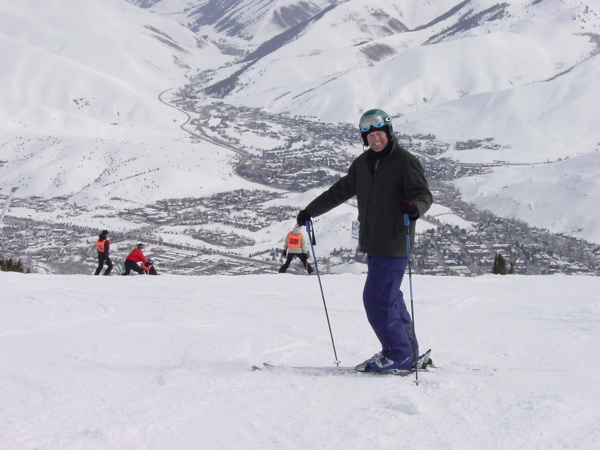 March 24, 2006
You can see the town of Ketchum below me. Yes, it's long way down and your legs feel it by the time you get half way.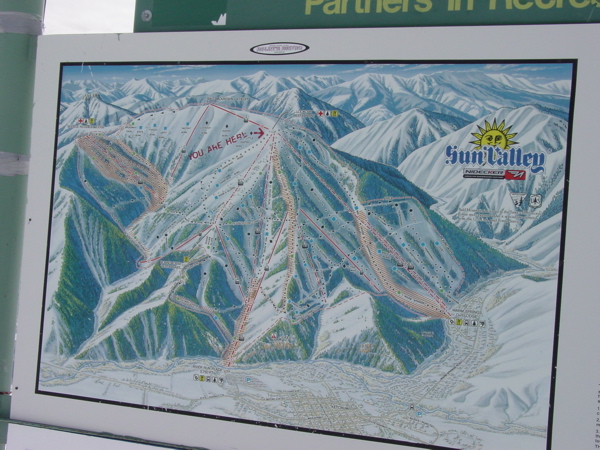 March 24, 2006
This sign gives you an idea of what the mountain is like. You can see the You Are Here arrow pointing to the top of the chairlift. There was someone parasailing just behind the sign who took a long time to get in the air, but once he did it looked like fun.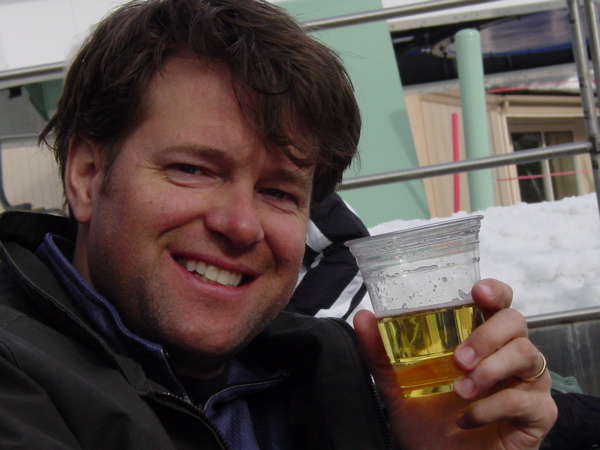 March 24, 2006
After a long day of skiing what could be better than sitting with a crowd of people at the lodge listening to music outdoors. Here's my obligatory drinking photo.