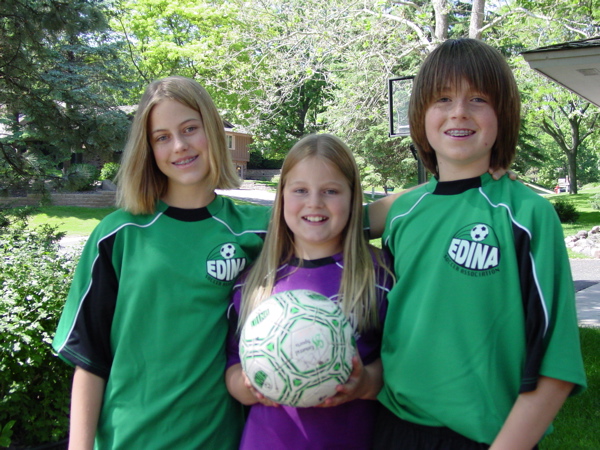 June 3, 2006
All three kids are playing soccer this summer.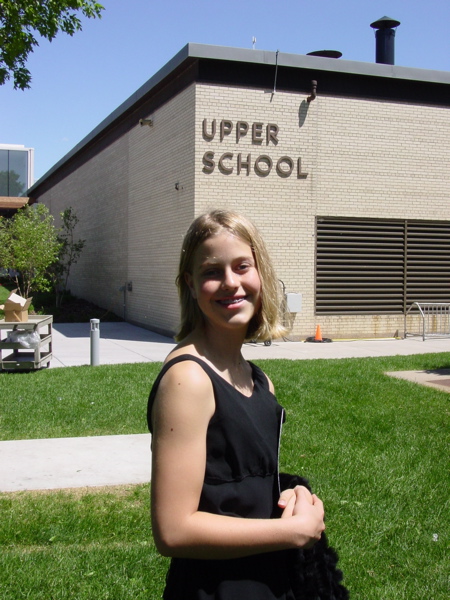 June 6, 2006
Brynja graduated from middle school today and will start high school in the fall. Just like that she's all grown up.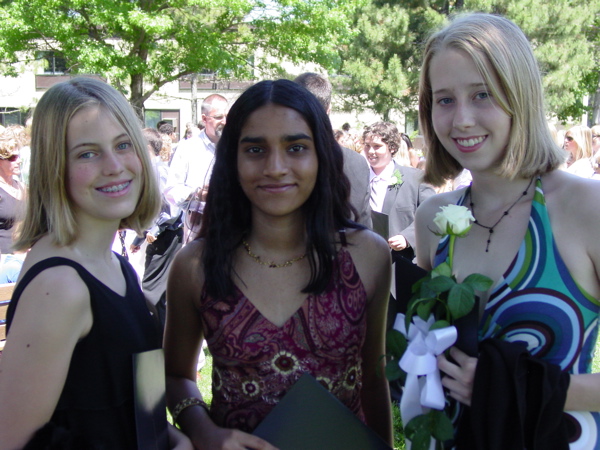 June 6, 2006
Here's Brynja with a couple of her friends on the day of middle school graduation.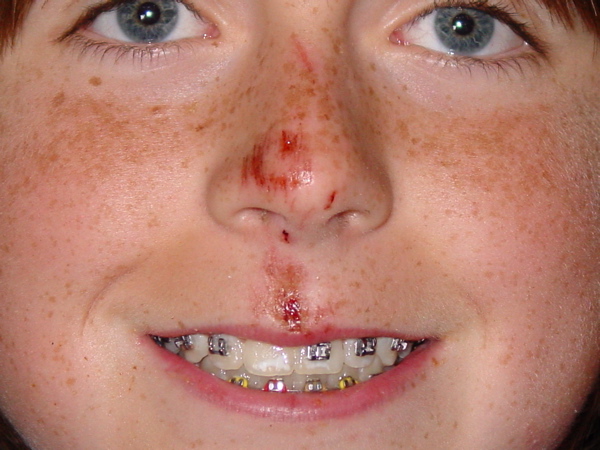 June 8, 2006
Jett had a run in with the bottom of a pool when his inner-tube flipped over face first. It knocked off one of his braces which caused considerable pain until the wires were removed.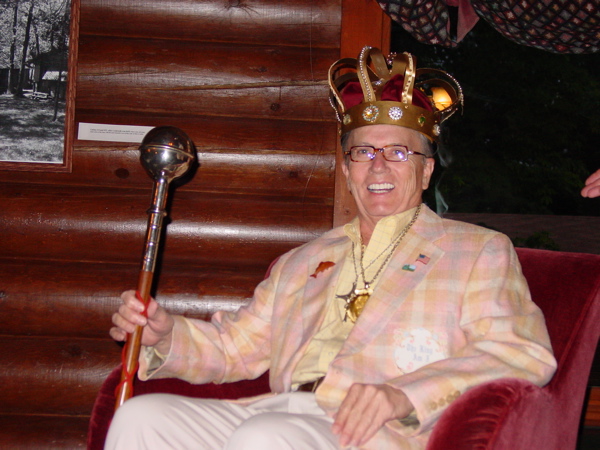 June 8, 2006
As soon as school was out we ventured up north to Ruttgers on Bay Lake for a Minnesota Newspaper Association past presidents weekend. Elizabeth's father, Bob, was crowed King of the Past Presidents so the whole family made the trip and had a great time. Here's Bob after being crowned king.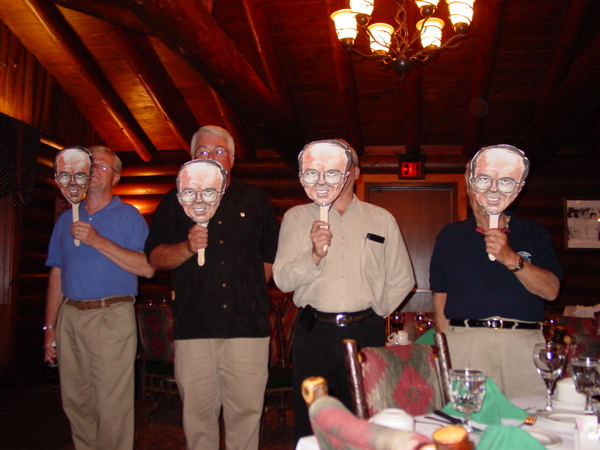 June 8, 2006
Other past presidents (all named Chuck) delighted in giving Bob a "Chuck Roast."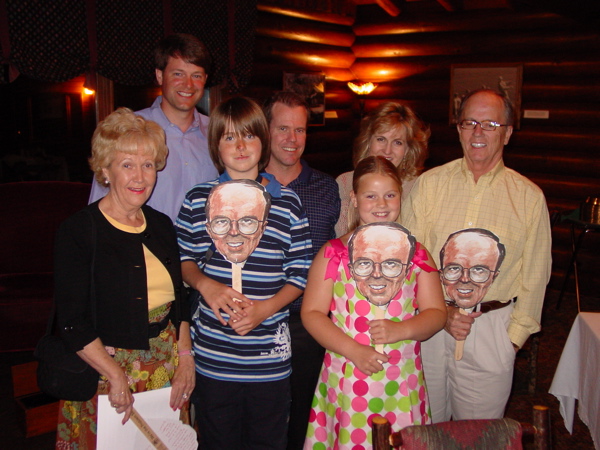 June 8, 2006
One more picture with his highness.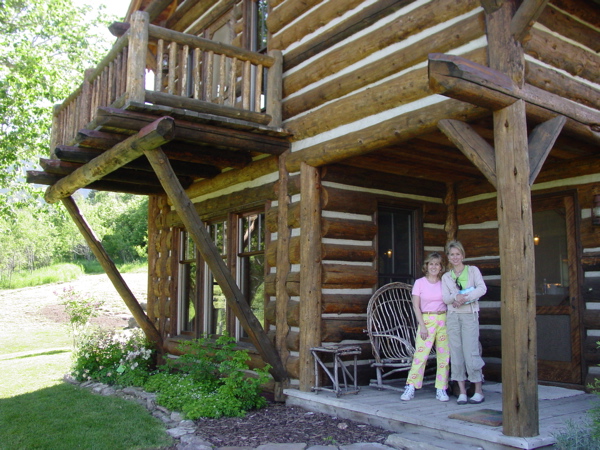 June 18, 2006
A couple weeks later we made our annual road trip. This year to our friends ranch in Montana. It was a beautiful spread and we had a great time "out west." Here's Elizabeth and Andrea outside the house.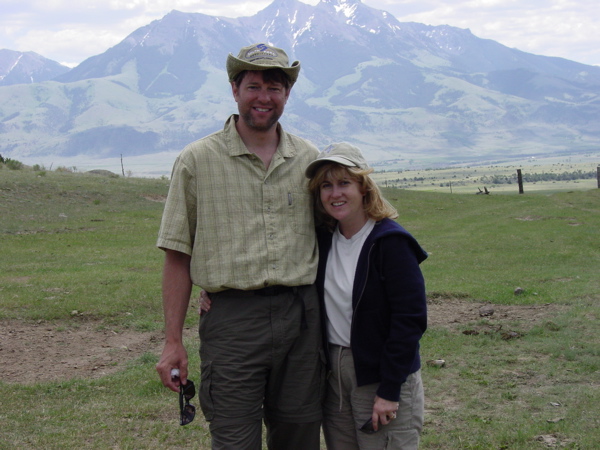 June 22, 2006
Here's Elizabeth and me with the mountains in the background. We fly fished in a lake with no luck at this location and then moved on to the Yellowstone River where we did a little better.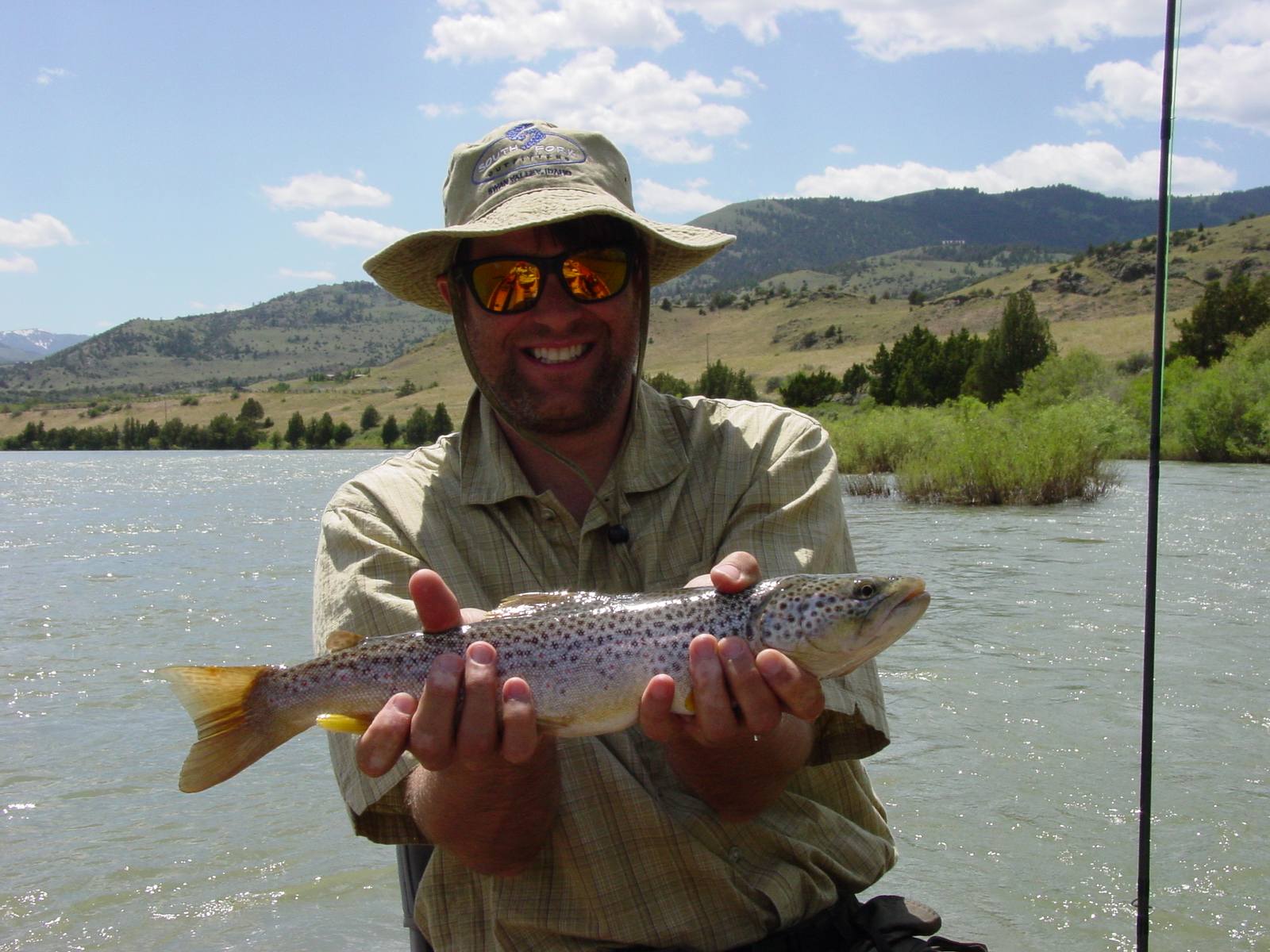 June 22, 2006
This was the only trout caught for the day, a nice little brownie. We pulled in a number of whitefish which don't warrant photo opps.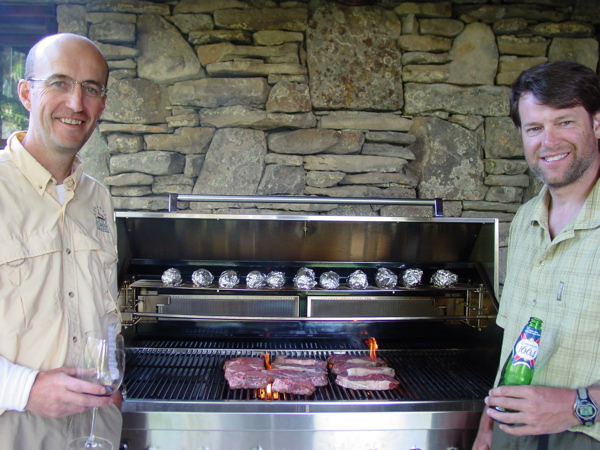 June 22, 2006
Since it was all catch-and-release we decided to go for some local black angus beef for dinner. Here's Bob and me at the grill - doesn't get much better than this!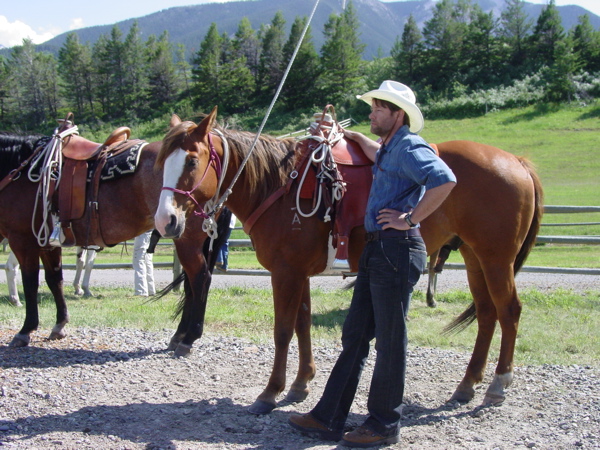 June 23, 2006
We did some rafting and plenty of horseback riding. You can tell I'm a true cowboy, can't you?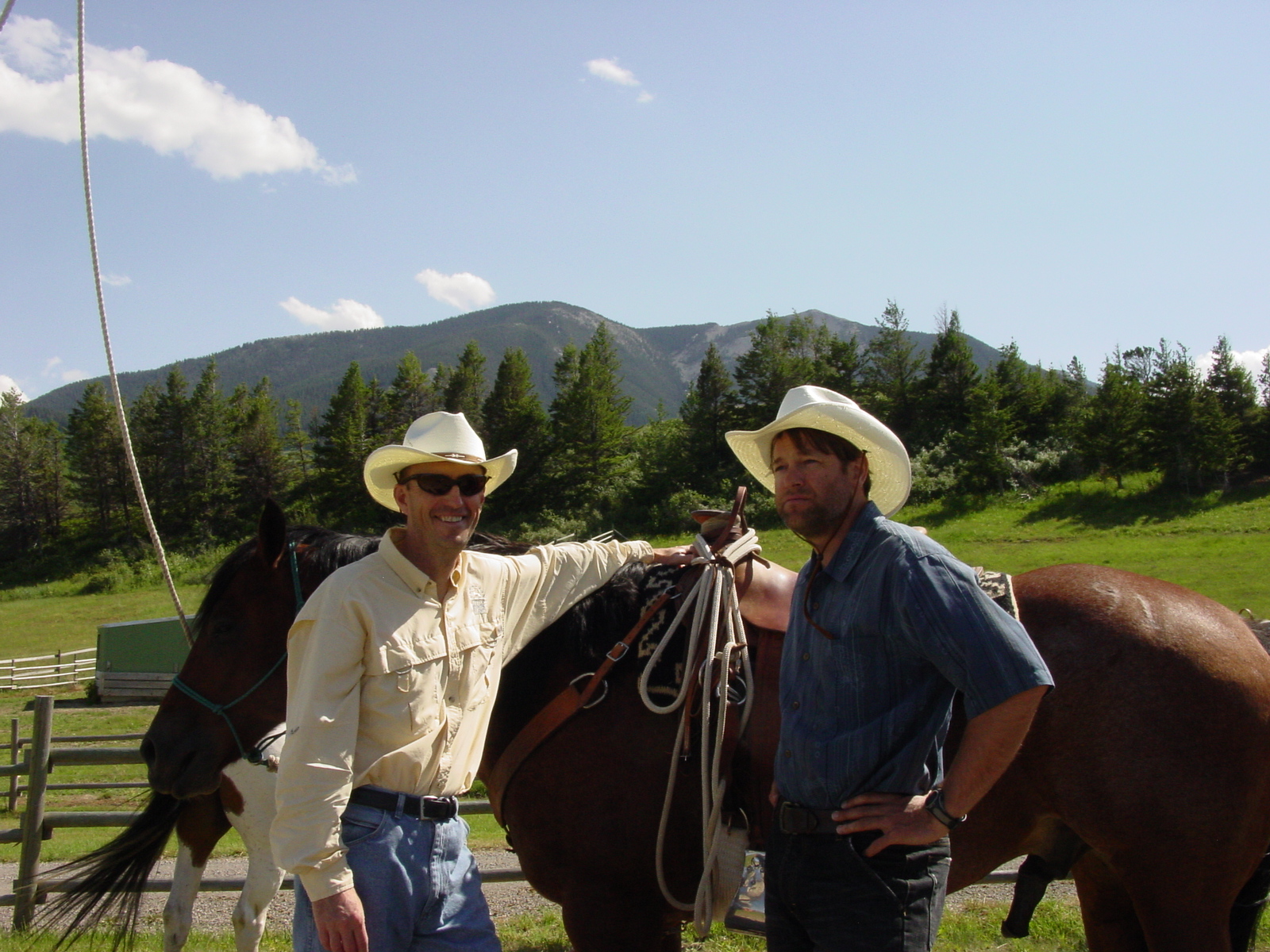 June 23, 2006
I know what you're thinking and don't even go there.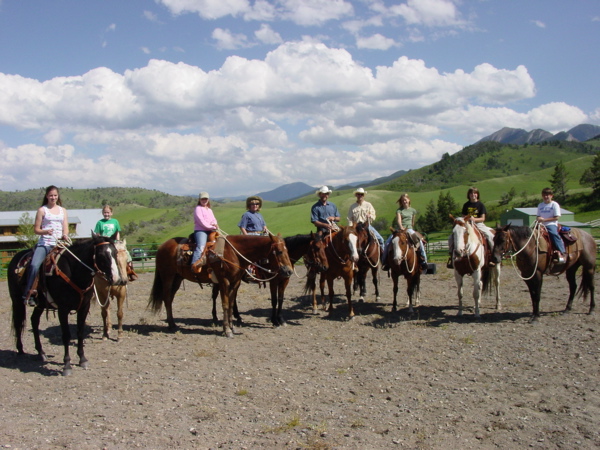 June 23, 2006
Here's the whole crew up in our saddles. On this occasion we went out and rounded up the cattle into a paddock. Then we learned how to cut one away from the group. Eventually we had contests to see who were the best cutters.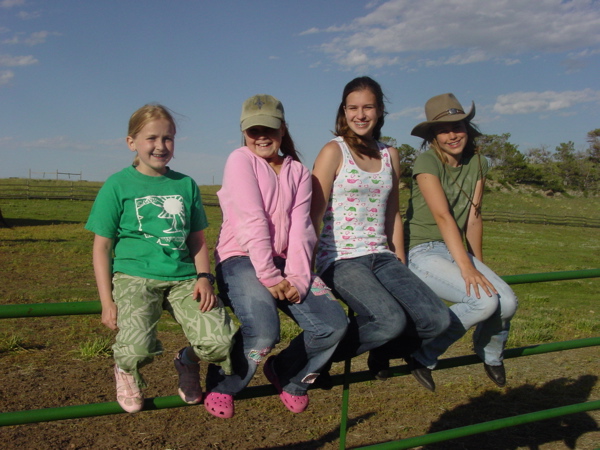 June 23, 2006
Afterward we sponged down the horses and put them to pasture for the night. Here's the girls taking a break after a long day riding.
June 25, 2006
It was a wonderful week and as you can see I decided a true cowboy needs to let his beard grow. It didn't last long after getting home which everyone was thankful for.