This year we went on an Alaskan cruise as part of a family reunion for Elizabeth's mother's side of the family. Elizabeth's mother has two sisters and all their kids and grandkids were on the cruise. Here are some of the pictures.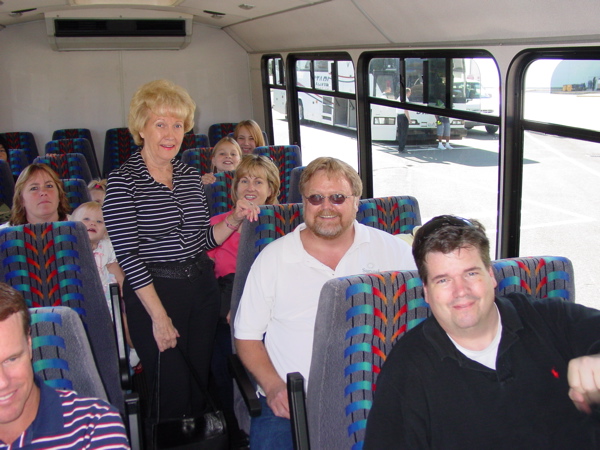 August 6, 2006
Loading up the bus to get to the ship.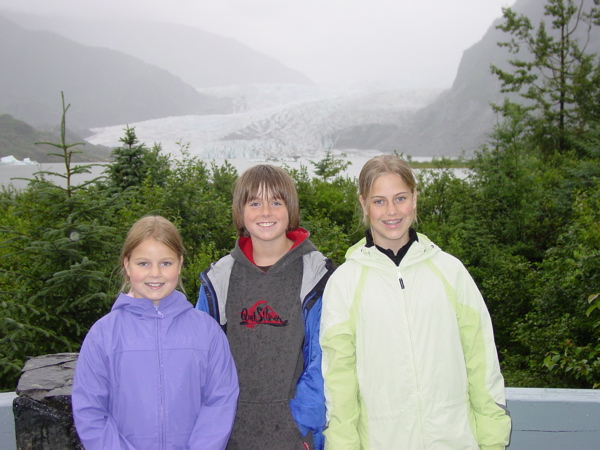 August 8, 2006
Brynja, Treva and Jett in front of the Mendenhall Glacier just outside Juneau.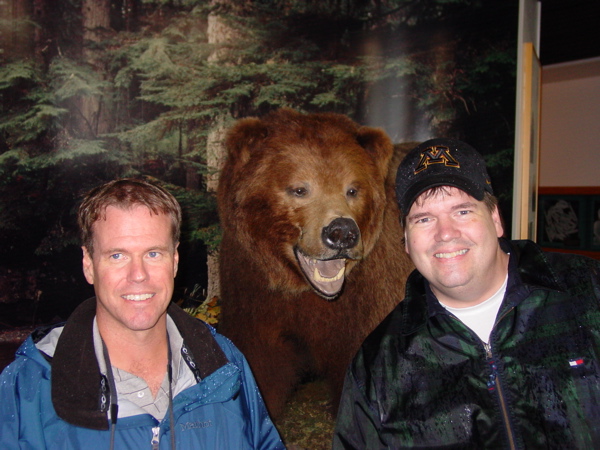 August 8, 2006
Bobby and Justin posed with a bear at a fish hatchery in Juneau.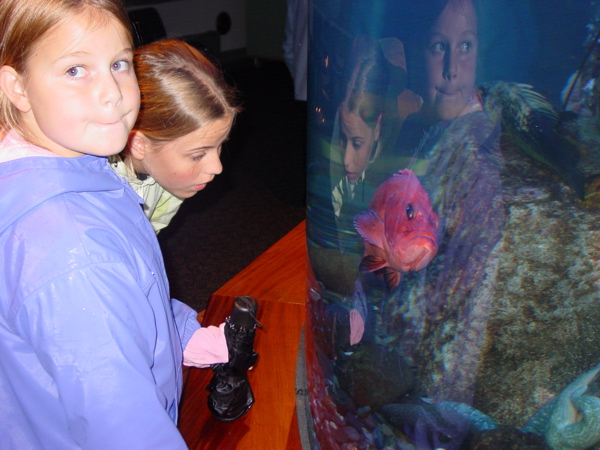 August 8, 2006
The girls liked the fish tank which contained king crabs and other creatures of the northwest.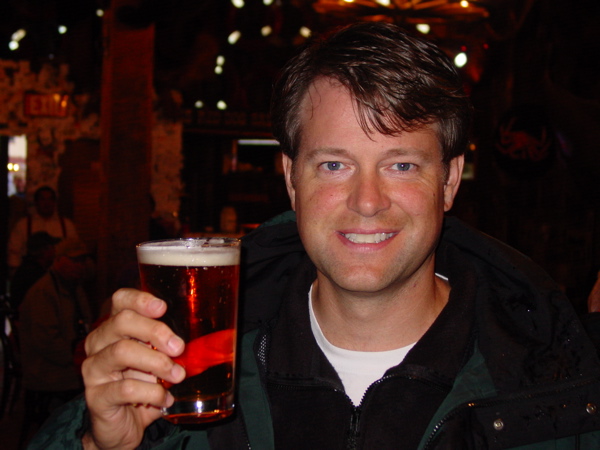 August 8, 2006
In Juneau we made a pit stop at the Red Dog Saloon for my pose with the local brew.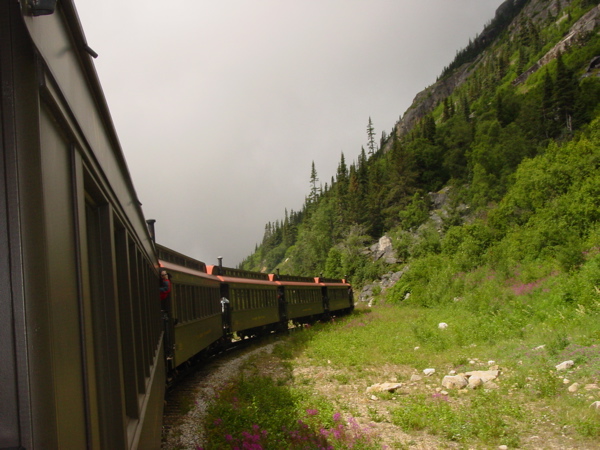 August 9, 2006
There are many stories about the building of the rail line from Skagway up to the Yukon Territory which prospectors were determined to reach during the gold rush of 1898.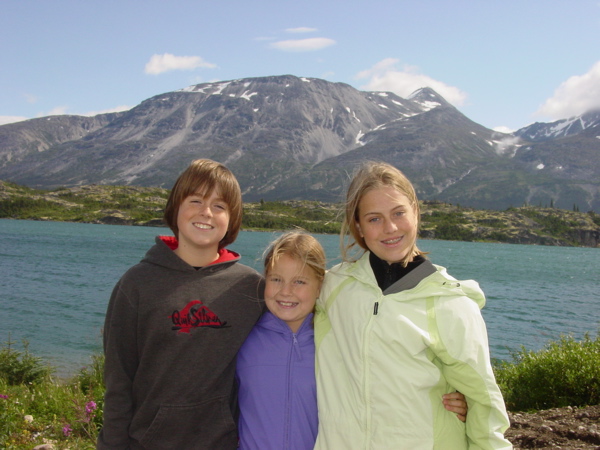 August 9, 2006
At the end of the train ride we ended up in Fraser, British Columbia, where this beautiful scenery is home to a population of 10 people. The kids agreed once again to pose for a picture. They're getting used to me asking.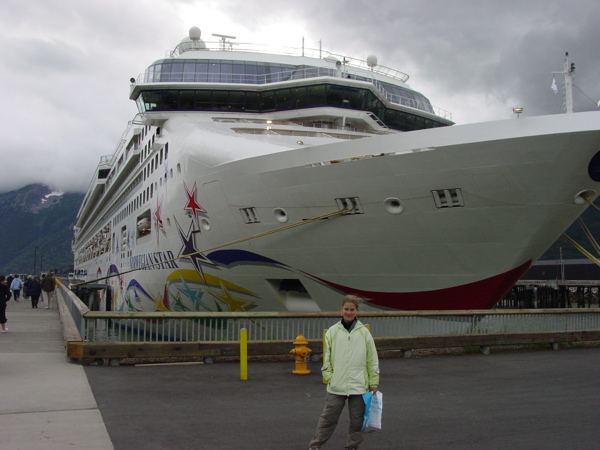 August 9, 2006
Brynja with the enormous cruise ship in Skagway.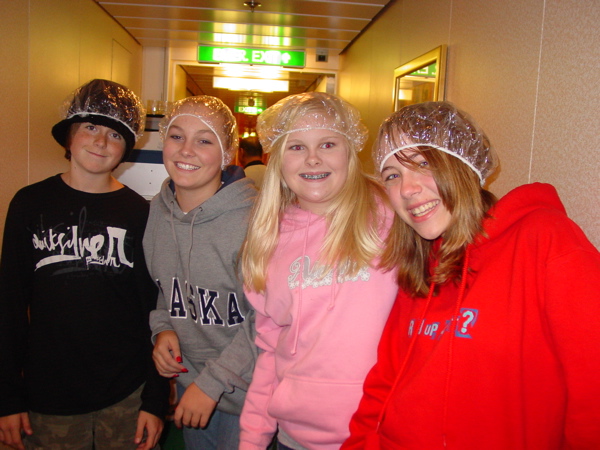 August 9, 2006
Jett had no trouble making friends on the ship.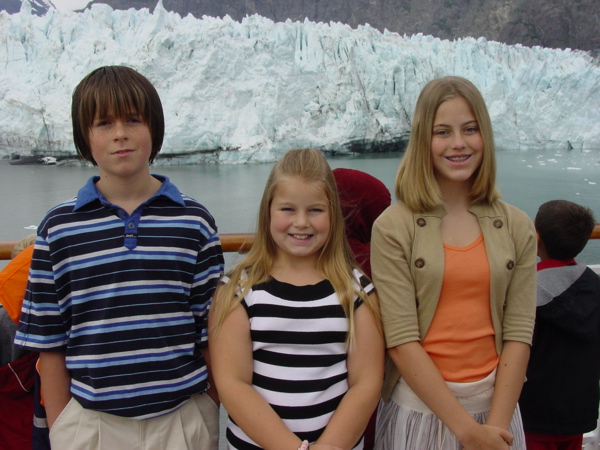 August 10, 2006
We cruised around Glacier Bay which was a perfect background for people to get their pictures taken. Here are the kids again.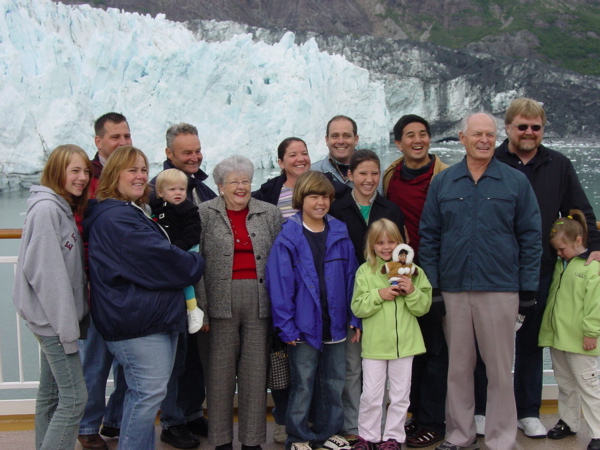 August 10, 2006
The Schamber clan.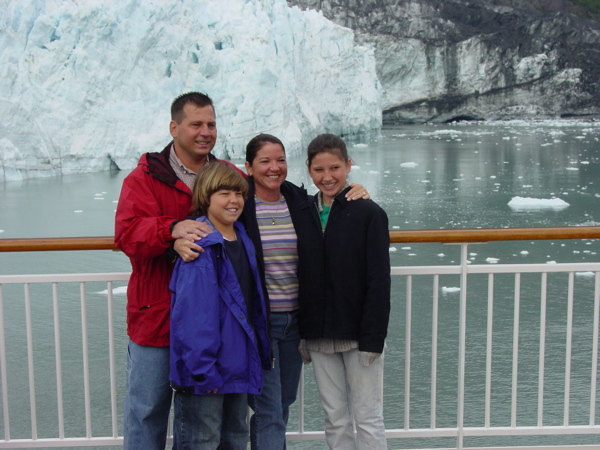 August 10, 2006
The Hikas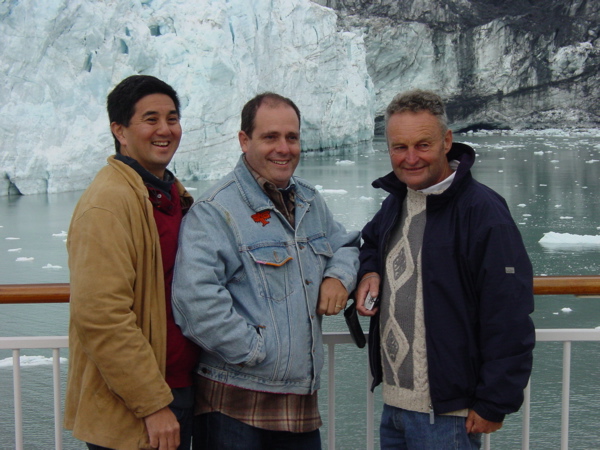 August 10, 2006
Wayne, John and Brian.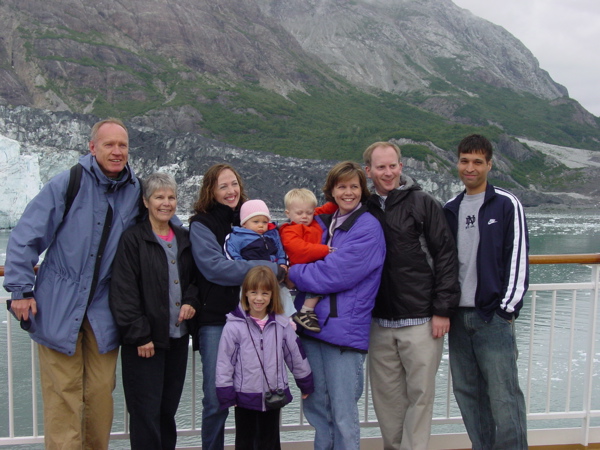 August 10, 2006
Randy, Chrissie and their kids and grandkids.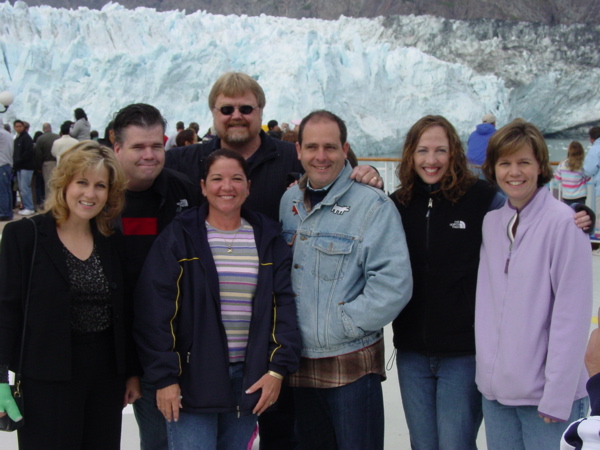 August 10, 2006
Here's almost all the first cousins together (where's Bobby?!)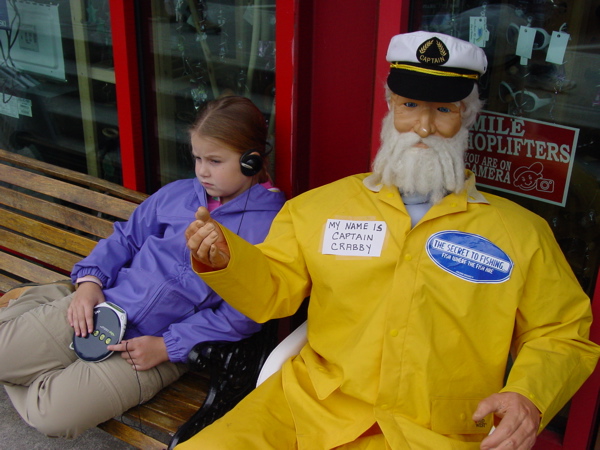 August 11, 2006
Treva was mostly happy when she was on the ship getting coffee from the Java Cafe with Grace and Monica. I thought it appropriate to have her picture taken with this guy in Prince Rupert.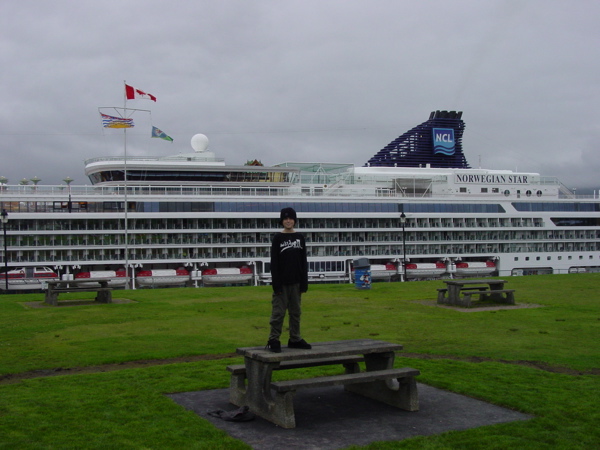 August 11, 2006
Jett also wanted to be on the ship but I forced him to walk around Prince Rupert with me and check out the sights. Here he is posing in front of the ship.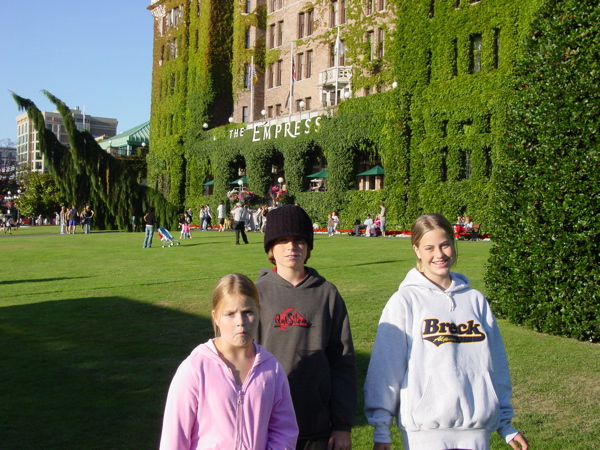 August 12, 2006
Here are the kids in front of the famous Empress Hotel in Victoria, British Columbia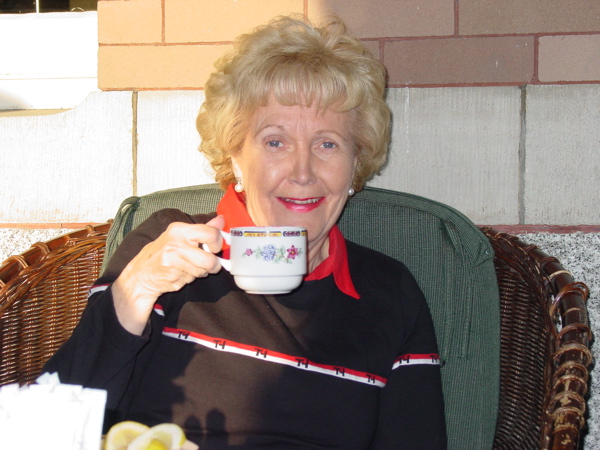 August 12, 2006
One of the things you must do at the Empress is have a cup of tea.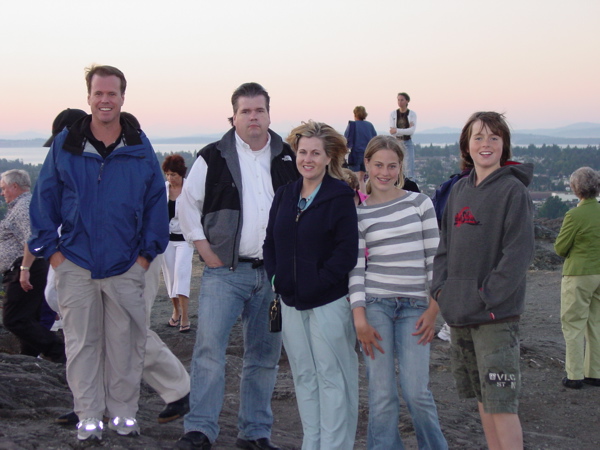 August 12, 2006
We took a bus tour around the city of Victoria. We stopped at the top of the city just as the sun was setting. Then it was back to Seattle to catch a plane back to Minnesota. All in all Alaska was beautiful, but is was Victoria that will pull me back to the area next time we have a chance.