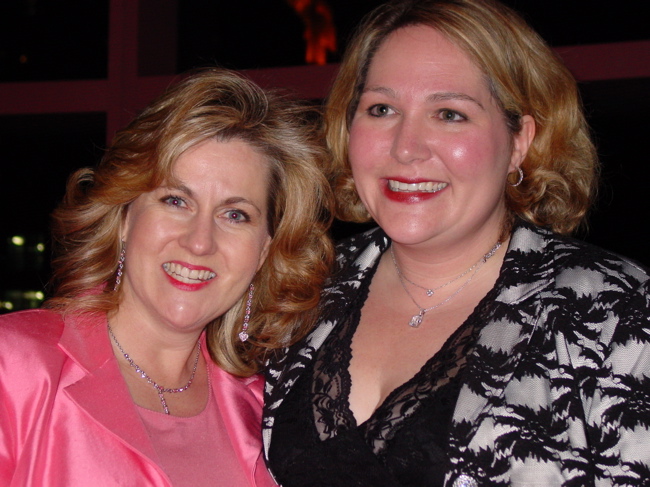 December 2, 2006
Elizabeth did a ton of work this year preparing for the Junior League Winter Market. She co-chaired the organization's big fundraiser this year with Jane Pirtle. Here they are at the big event Saturday night held at the Convention Center.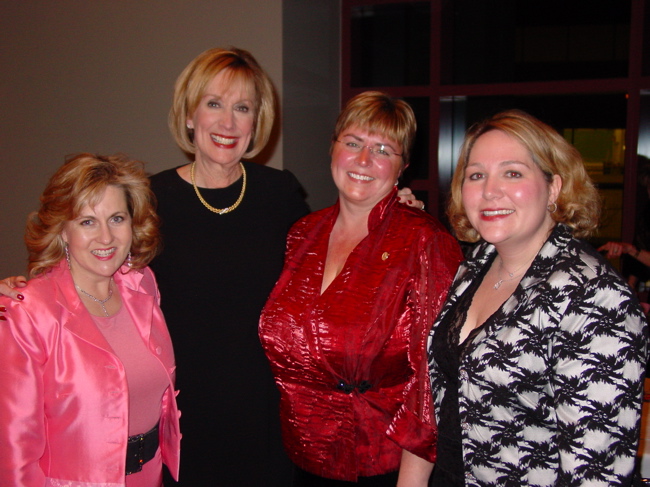 December 2, 2006
Nancy Lindahl received the big award for volunteer of the year from the League. Here is Elizabeth, Nancy, League President Meleah Fallon, and Jane.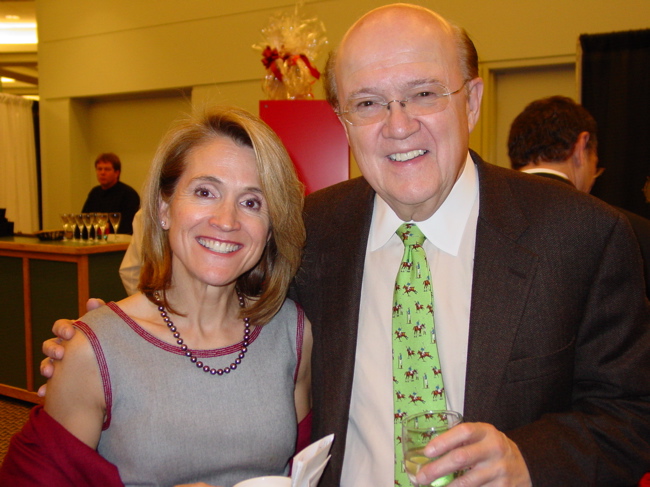 December 2, 2006
Many of our friends came to support Elizabeth in her efforts. Here are Elizabeth and Manny.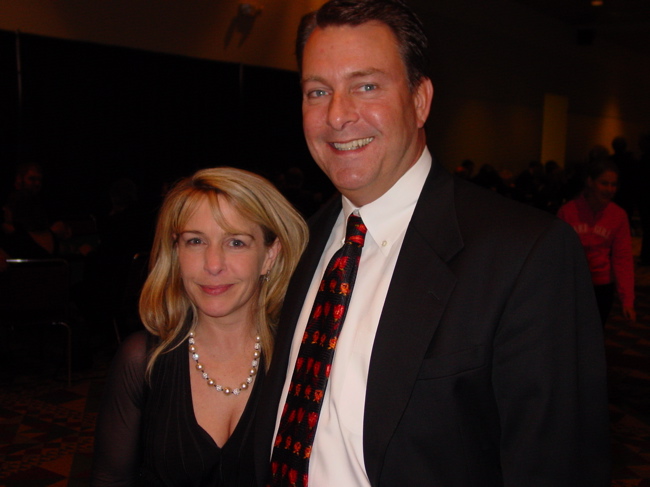 December 2, 2006
Dawn and Mark.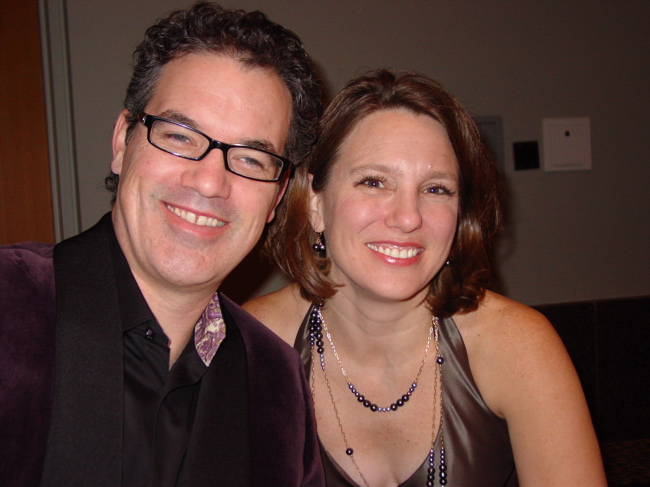 December 2, 2006
Tim and Marit.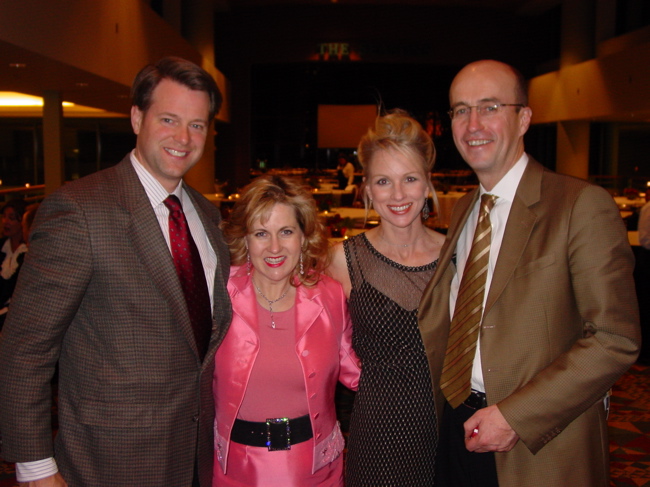 December 2, 2006
Here's Elizabeth and me with Andrea and Bob.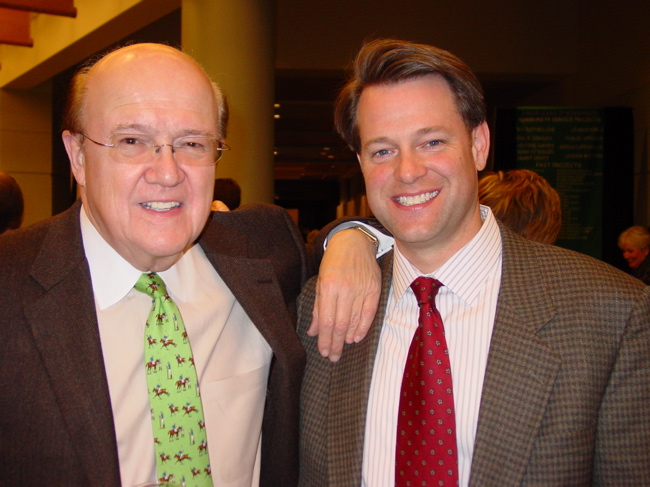 December 2, 2006
Manny and me.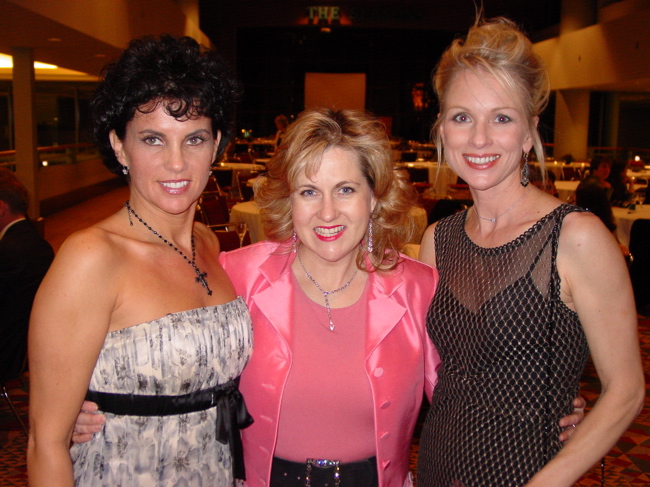 December 2, 2006
Monique, Elizabeth and Andrea.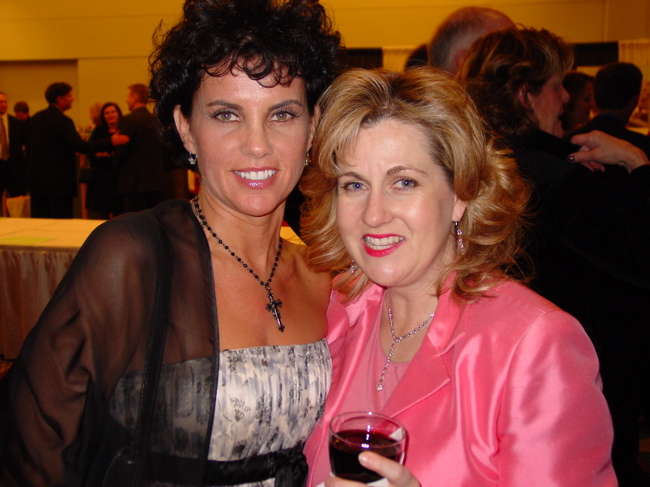 December 2, 2006
Monique and Elizabeth.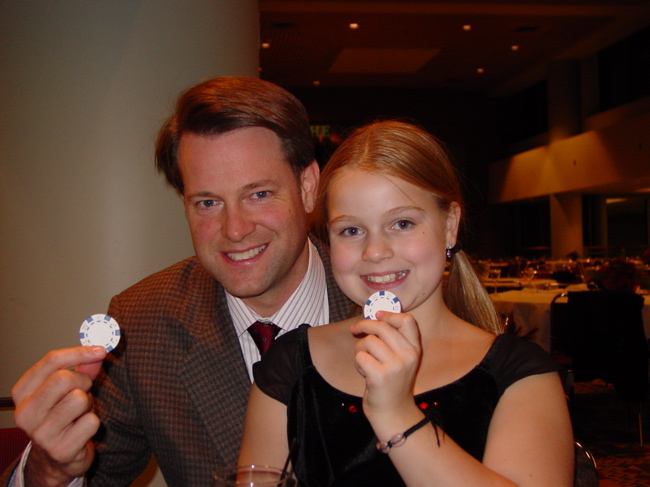 December 2, 2006
The event's theme was Casino Royale with tables set up for blackjack and Texas Hold 'em. Treva and I are holding up a poker chip to show off our winnings.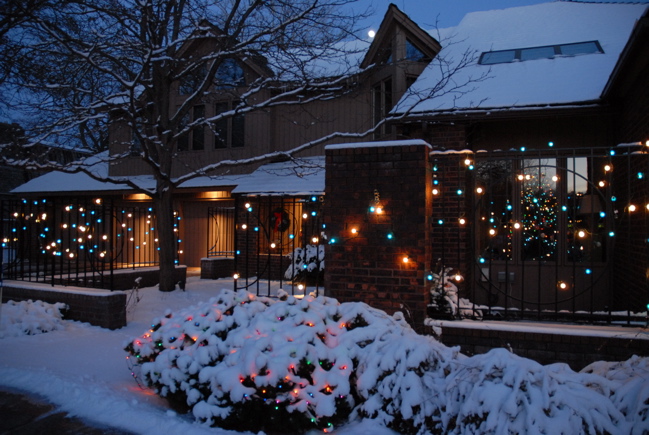 January 1, 2007
Once we were finished with the Winter Market we could officially begin the holiday season. Here's the front of our house with the Christmas lights glowing. This picture was really taken on January 1, but it should really be with the Christmas pics, don't you think?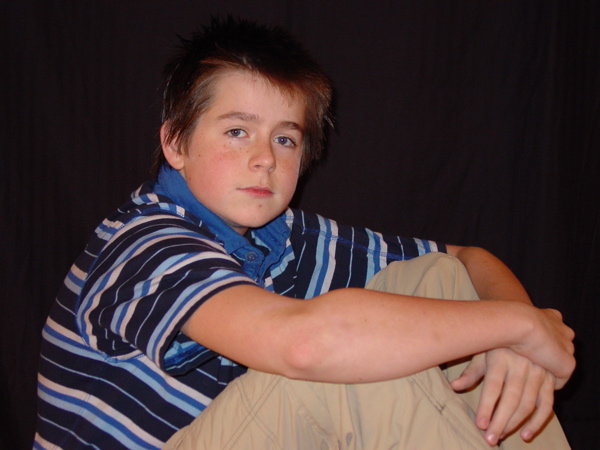 December 9, 2006
Another Christmas tradition is trying to get a decent family picture taken to send out with our holiday letter. Jett posed for me while I set up the background and checked the focus. To see all the past year's photos just click here.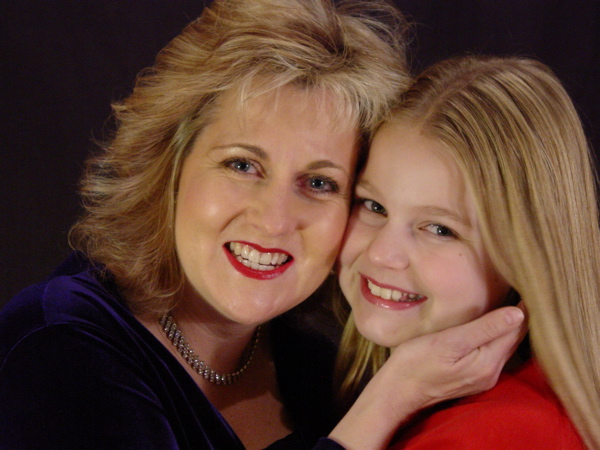 December 9, 2006
How about these two dolls?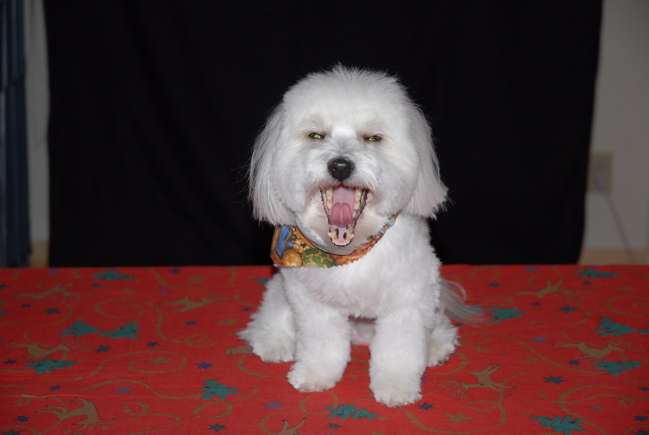 December 15, 2006
For my birthday I received a new camera. Here is one of the first pictures taken. Cozy looks like she's possessed by evil spirits. Maybe the camera unveils the true personality of the subject.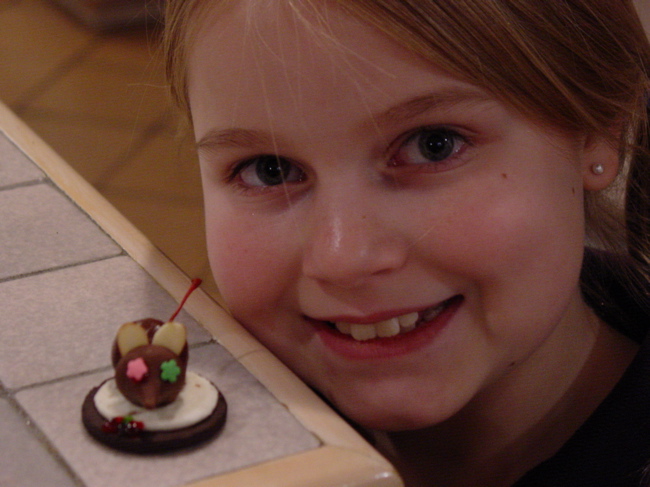 December 18, 2006
Treva and I made mouse cookies which were fun to look at buy not that great to eat.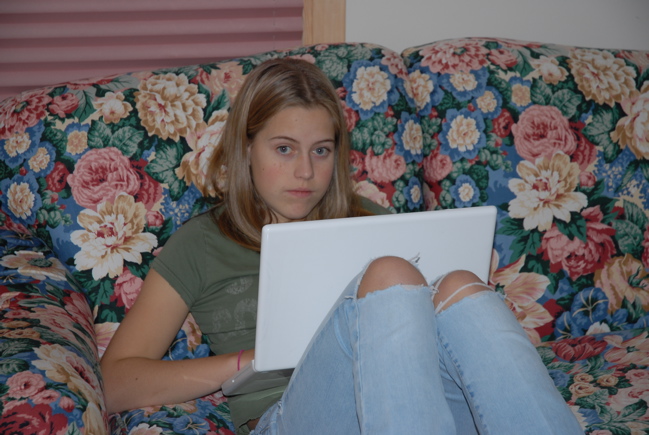 December 23, 2006
This has become the most common sighting of Brynja this year. She sits on her laptop and chats with her friends for hours and occasionally joins the family to eat or goes to her room to sleep.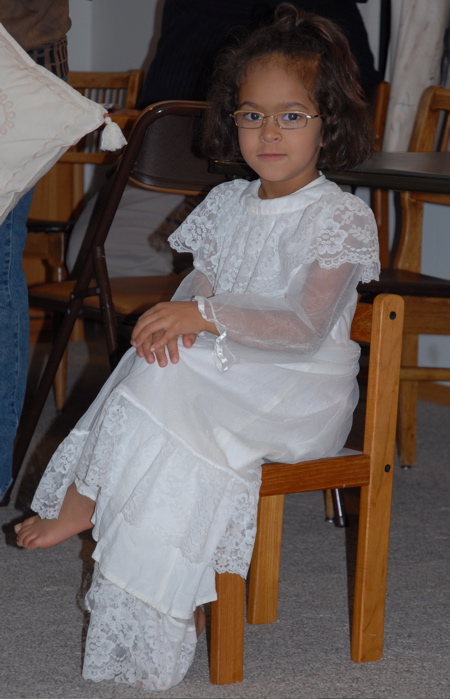 December 23, 2006
If it's December 23 then it's Lillejulaften, or Little Christmas Eve and that means we all go to my parents' house in Northfield for the another Kleber family tradition. Elinor had on a beautiful dress.
December 23, 2006
Michael is one proud pappa.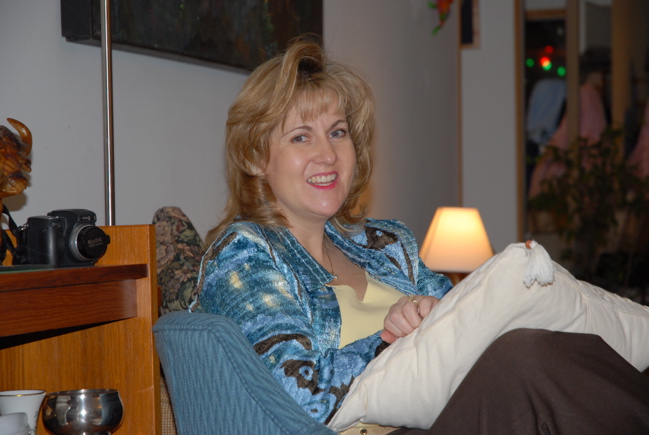 December 23, 2006
Elizabeth is all smiles.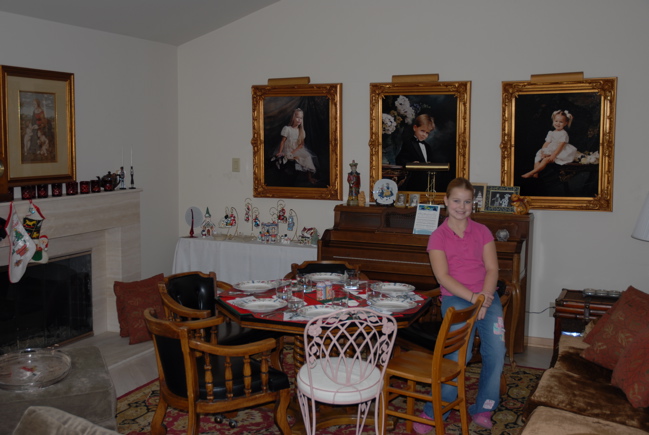 December 24, 2006
Christmas Eve is back at our house. This year we were lucky to have the Schambers from Hawaii in town, so their son James and his family came over as well. All in all it was a crowded house so we had to set up an extra table by the piano. Here's Treva standing next to it.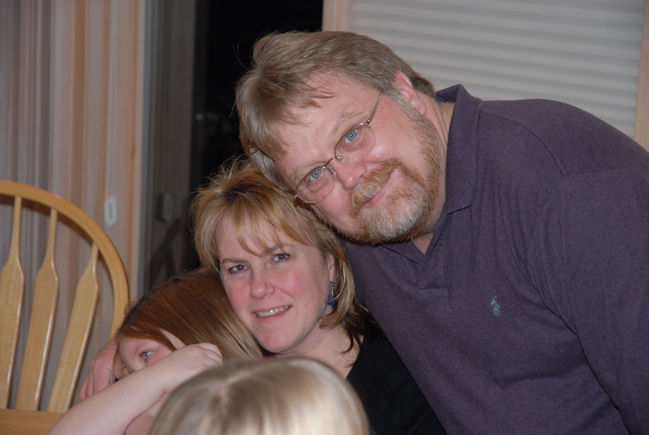 December 24, 2006
James and Colleen have four daughters. As you can see at least one of them is always close by.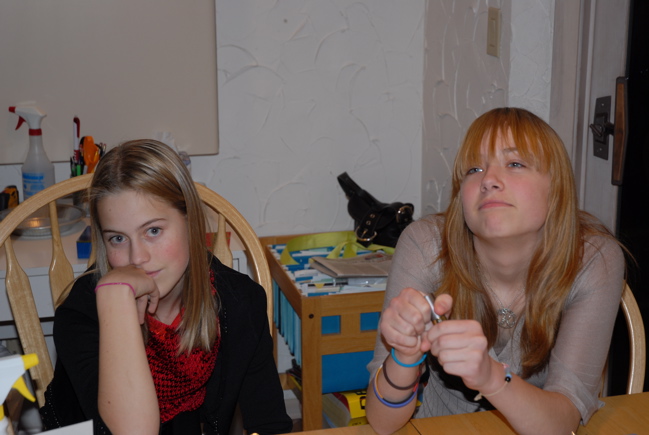 December 24, 2006
Here is Brynja with their oldest girl, Karlie.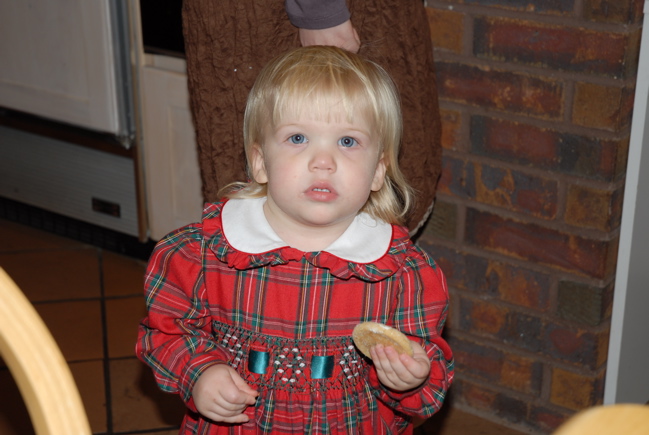 December 24, 2006
And here is their youngest girl, Kassidy.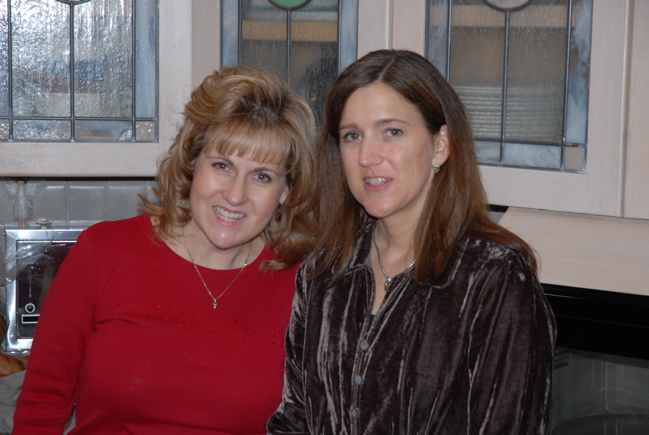 December 24, 2006
In addition to the Schambers we also had Marta and her two daughters over for a while. Marta has been Elizbeth's friend since college. Here are the two "sisters" back together again.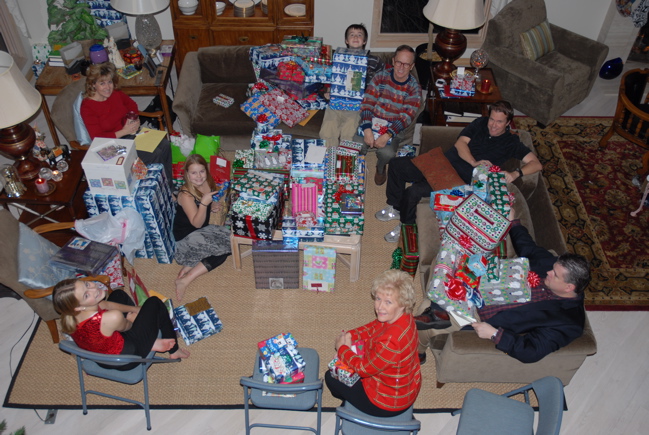 December 24, 2006
After dinner and with just the Bradfords still at the house, it's time for another round of present opening. As you can see we failed at attempting to give fewer presents again this year.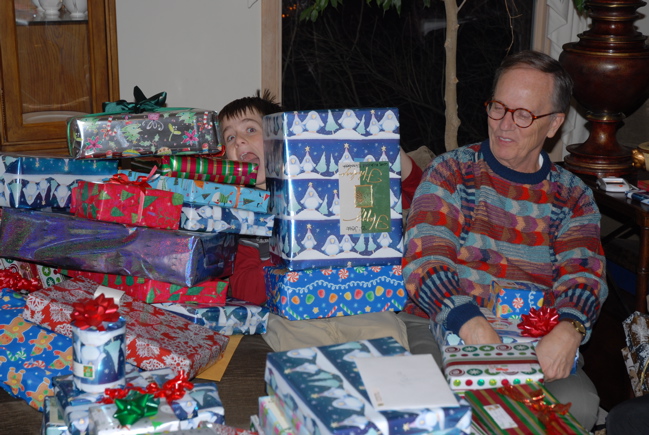 December 24, 2006
Jett was buried in mound of gifts and Bob can't believe the loot.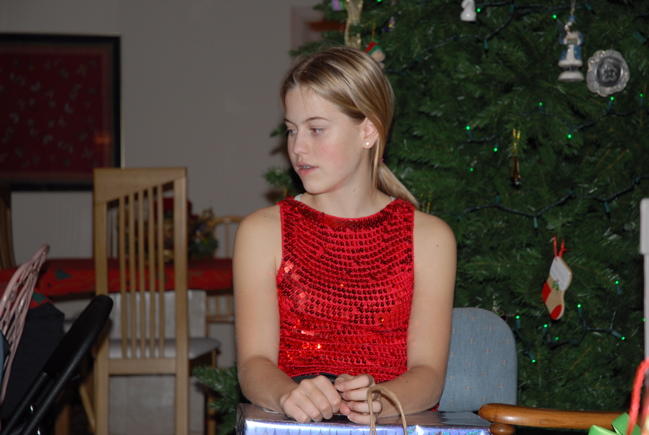 December 24, 2006
Brynja tried desperately to move the opening process along while looking so innocent and attentive.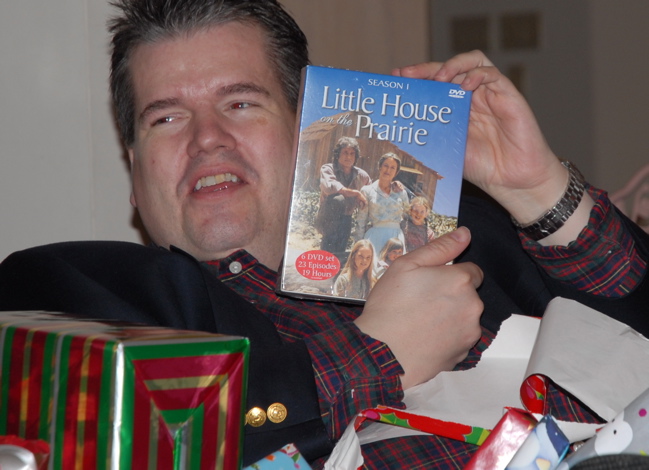 December 24, 2006
Justin was overjoyed to get "Little House on the Prairie" DVDs.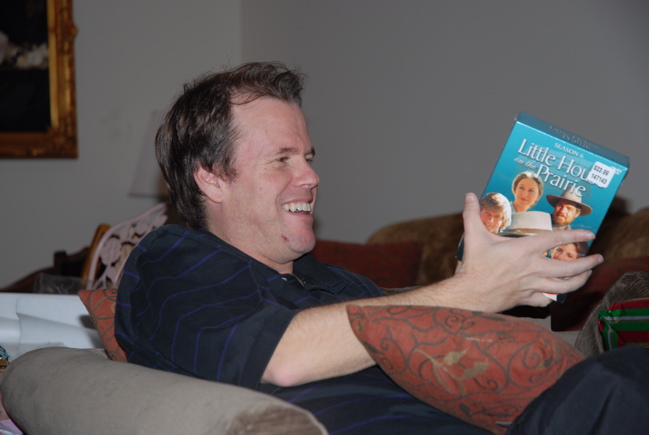 December 24, 2006
And so was Bobby.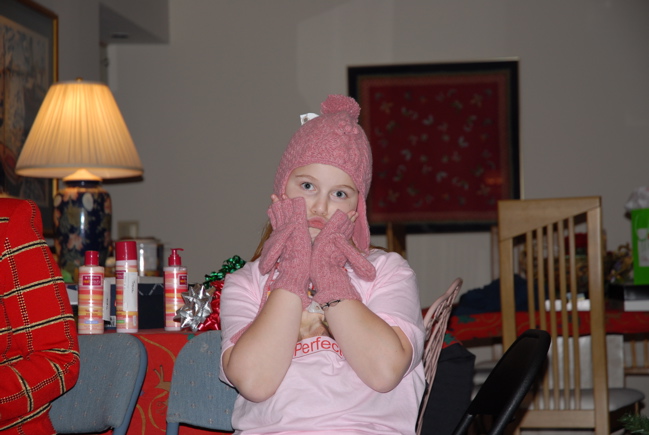 December 24, 2006
Treva will stay warm with her new hat and gloves.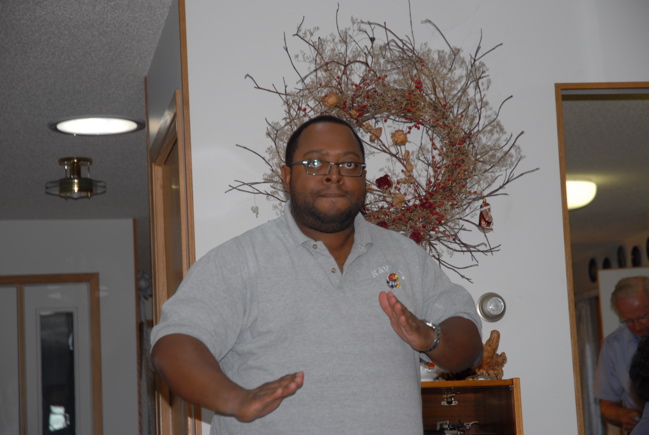 December 25, 2006
On Christmas Day it's back to Northfield for a wonderful Brian Doughty brunch. Michael is ready to protect at a moment's notice.