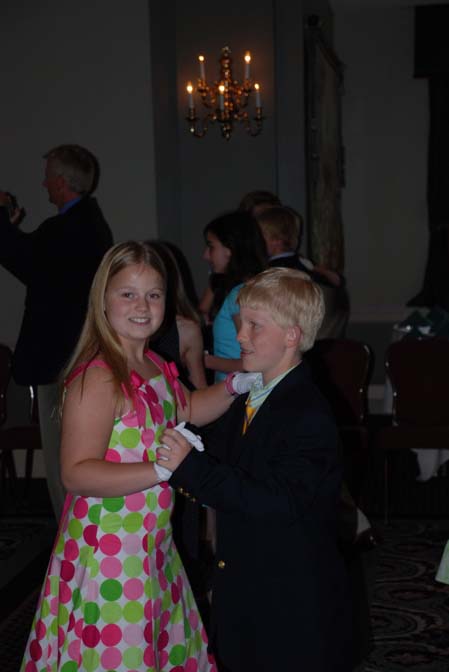 June 3, 2007
Treva had her last day at Cotillian on Sunday. She's a proper lady now (in polka dots).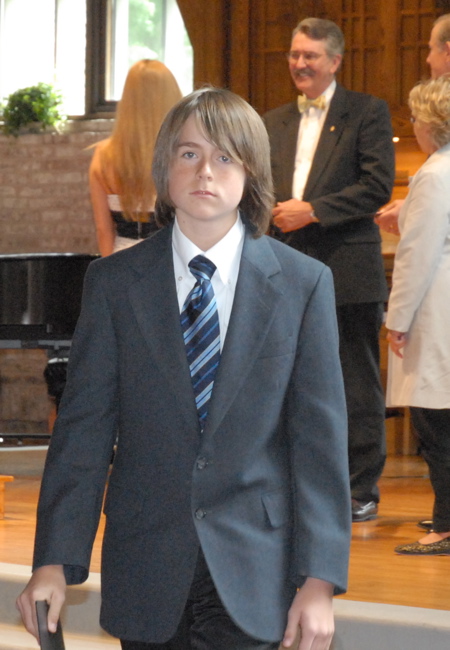 June 5, 2007
Jett graduated from 8th grade. As you can see he is well on his way to becoming a big stud high-schooler.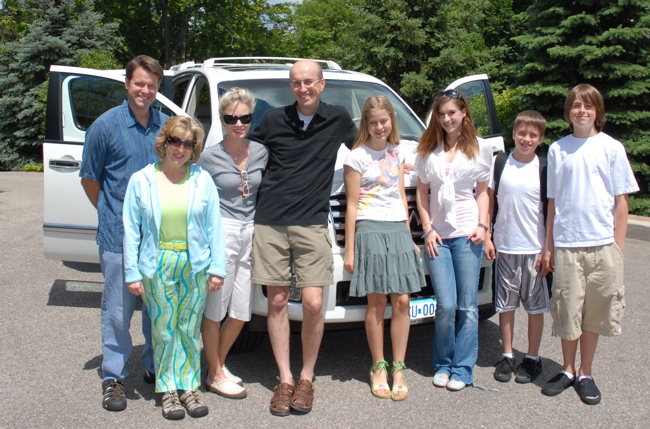 June 5, 2007
Here's the whole crew (without Treva - she was at camp) set for another family road trip. This year our stops included Bismark, ND; Livingston, MT; Idaho Falls, ID; Salt Lake City, UT; Las Vegas, NV; Hoover Dam and Grand Canyon, Albuquerque, NM; Okalahoma City, OK; and Kansas City, MO. We put on just over 4,000 miles.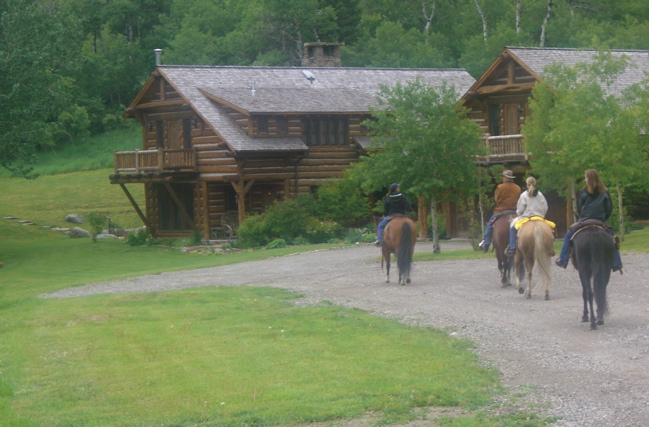 June 7, 2007
Horseback riding is a highlight at the North Star Ranch. Here we are heading out for an afternoon ride.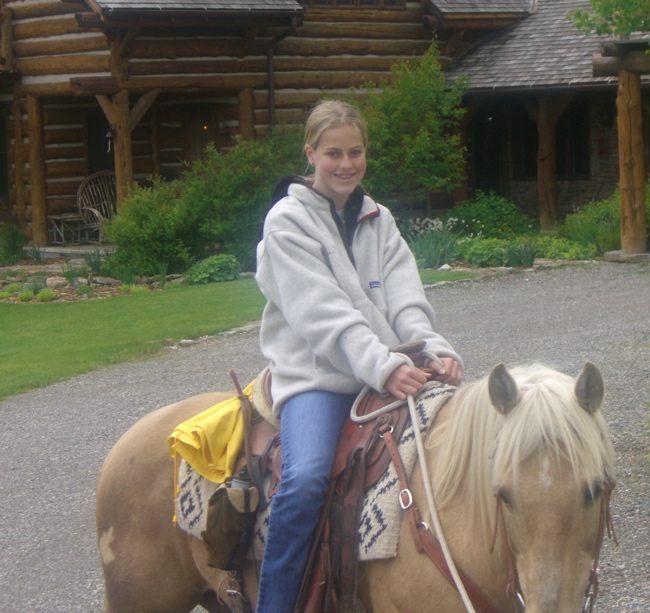 June 7, 2007
Brynja could ride all afternoon and loves horses.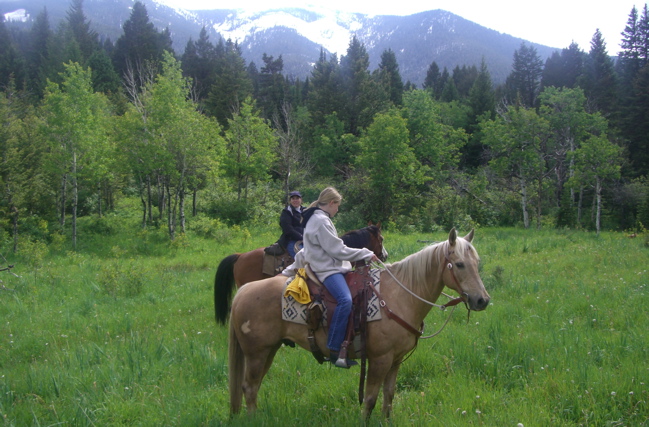 June 7, 2007
Here's Brynja with the ranch manager, Dawn, who also serves as our trail guide.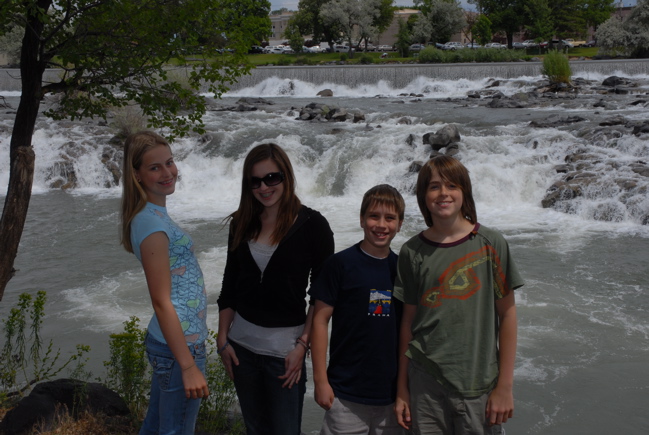 June 8, 2007
The next day we were back on the road stopping in Idaho Falls, ID for lunch and to check out the falls.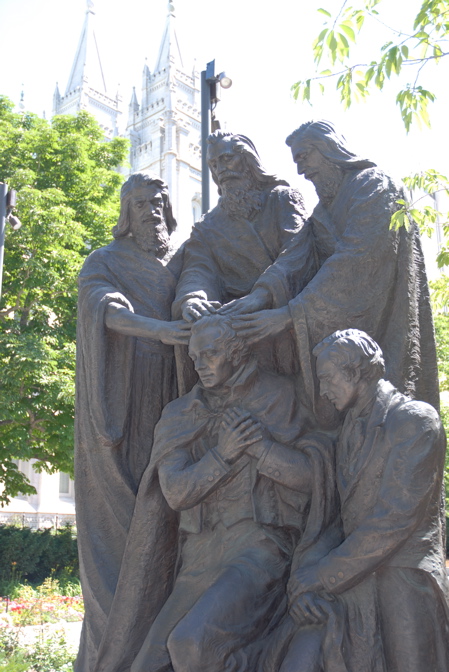 June 9, 2007
This sculpture represents when Joseph Smith and Oliver Cowdrey were conferred the priesthood of Melchizedek by Peter, James and John in 1829. An important step in Smith's forming the Mormon Church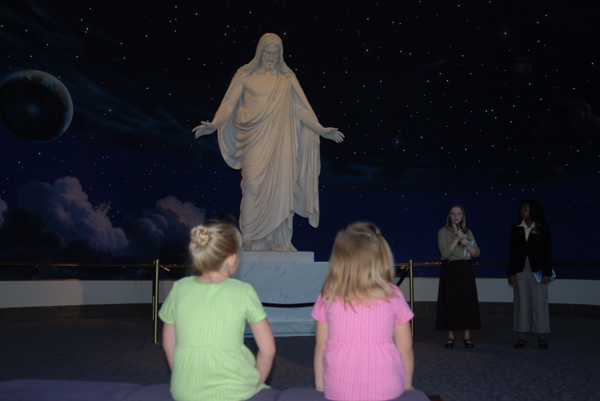 June 9, 2007
Our tour guides at Temple Square took us to where a statue of Jesus stands while a soundtrack explains the universe. Heaven, Earth and the whole galaxy serve as a backdrop. I'm sure these two little ones are on their way to converting.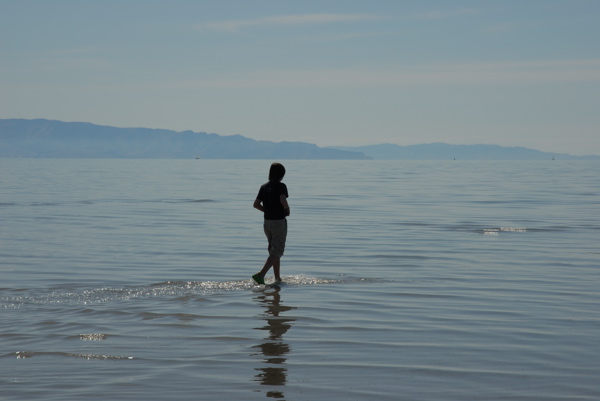 June 9, 2007
The visit to Temple Square apparently had an effect on Jett as he was able to walk on water in the Great Salt Lake!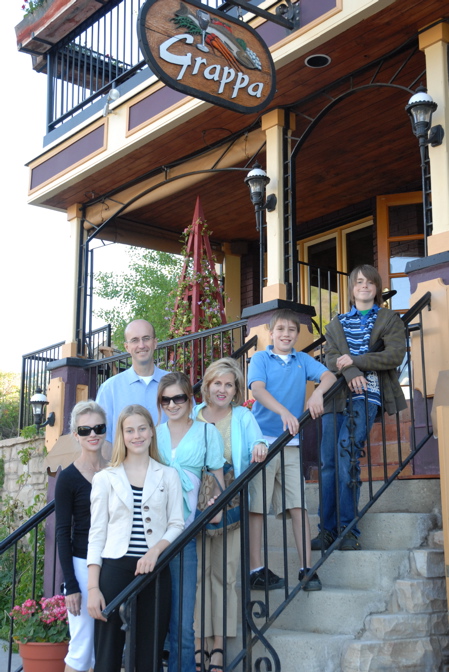 June 9, 2007
We made it to an outstading restaurant in Park City, UT that night called Grappa.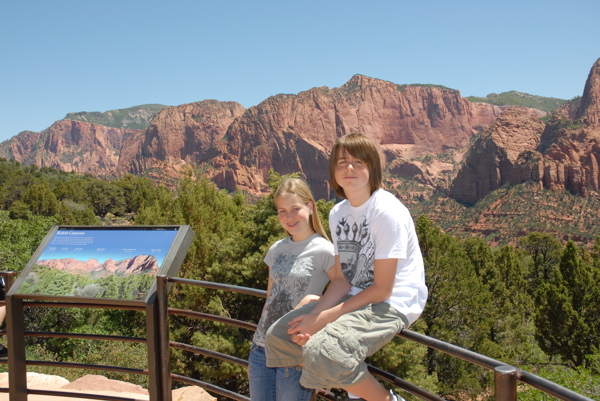 June 9, 2007
The next day it was on to Las Vegas. On the way we made a quick stop at the Kolob Canyons of Zion National Park. As always Brynja and Jett's enthusiasm was hard to contain.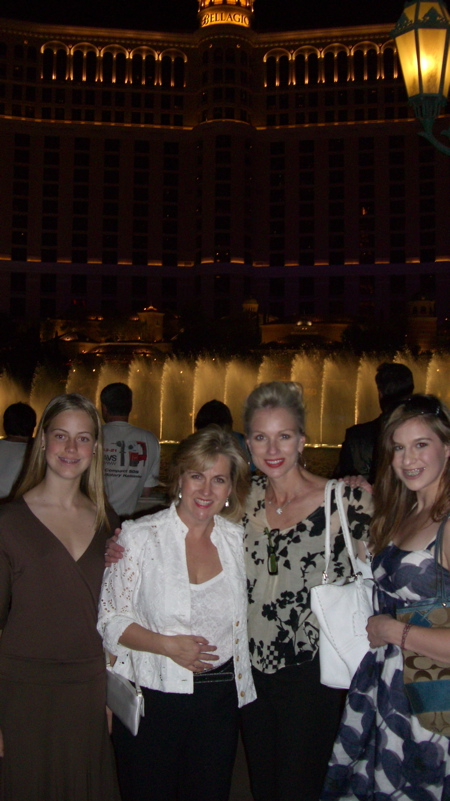 June 11, 2007
Las Vegas was very hot but fun. I'd tell you what happened there, but you know the saying.....
June 12, 2007
We loaded up early for a big day on the road today. First stop - Hoover Dam. First joke of the day - "My name's Bill and I'll be your dam guide today." It was an interesting tour and I'd recommend making the day trip next time you're in Las Vegas.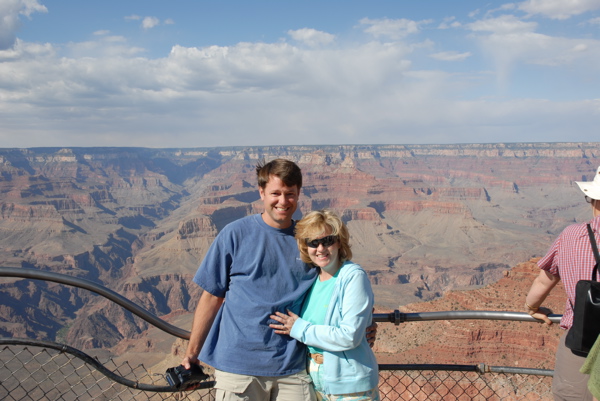 June 12, 2007
Next stop was the Grand Canyon. Yes, it's grand.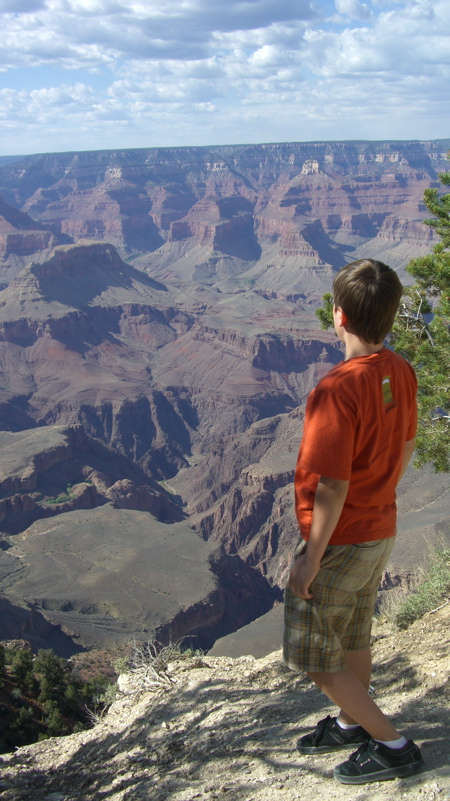 June 12, 2007
The kids love to test their parents. "Go ahead, it's not that far down."