---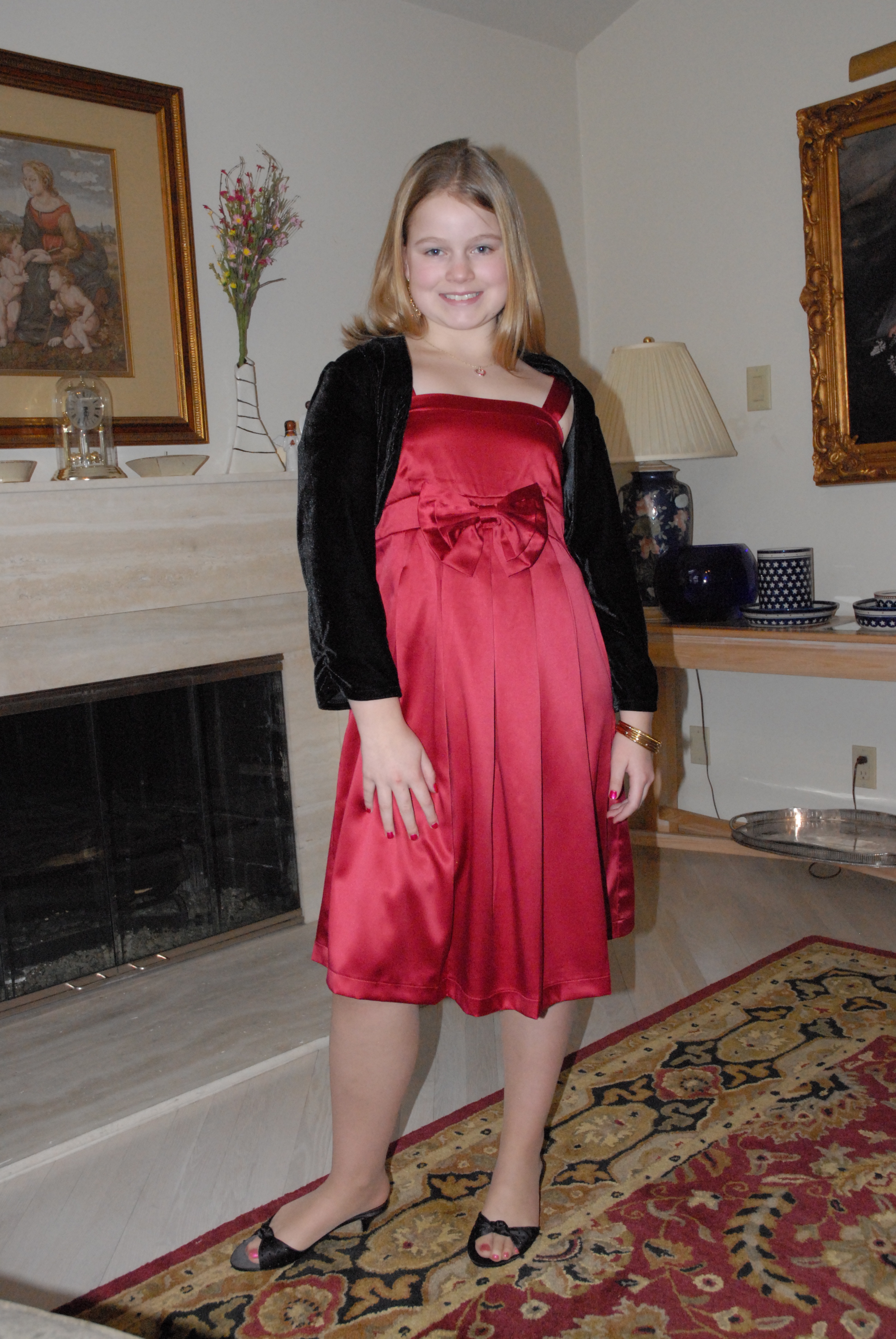 March 8, 2008
Treva posed for the camera in her new red dress before a class party.P>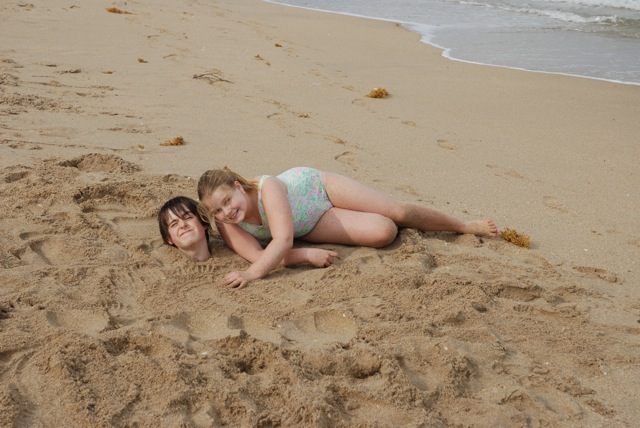 March 26, 2008
Jett and Treva enjoyed themselves in the sand on Ft. Lauderdale beach. We made another trip to Bob and Betsy's condo for spring break this year.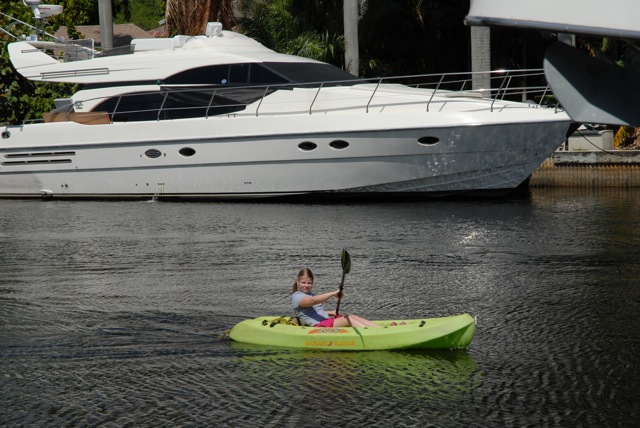 March 28, 2008
Brynja and Treva took kayaks out for a spin while we went for bruch at Bob and Betsy's friends' house..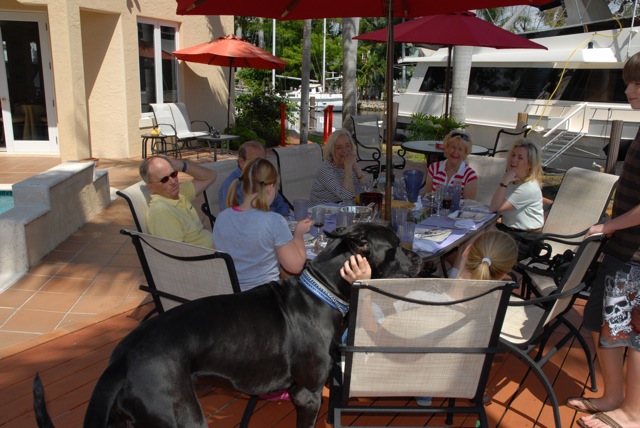 March 28, 2008
The friends have an enormous Great Dane which was not shy about sticking its big wet tongue in your face.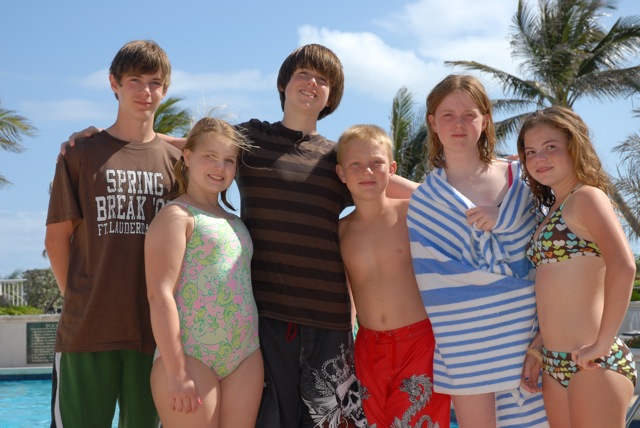 March 28, 2008
Once again the kids had little trouble finding friends to hang with by the pool.