---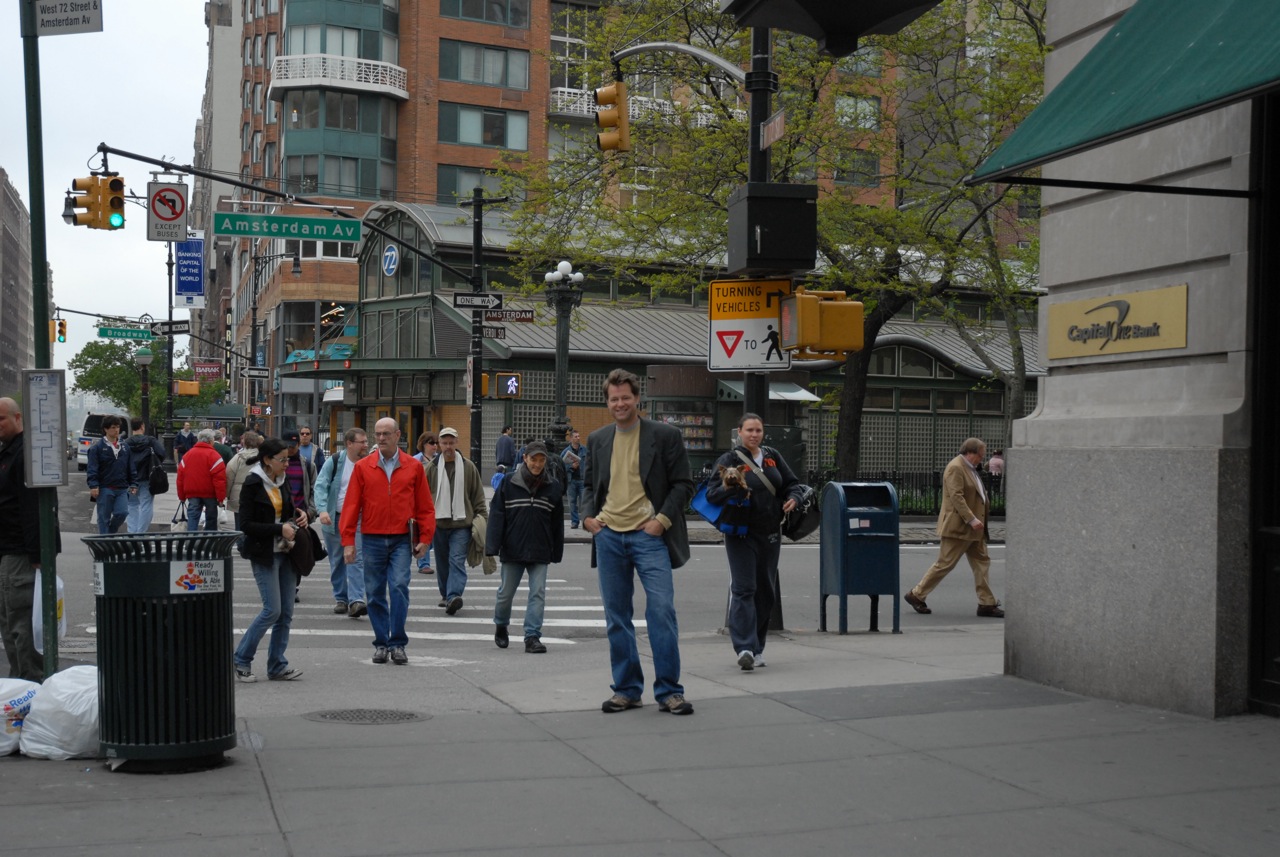 May 4, 2008
Elizabeth and I made a trip to New York for our 18th wedding anniversary. We saw a couple shows, ate and some great restaurants and walked all around the city. It was a wonderful getaway. Here I am standing on 72nd and Amsterdam in the upper west side. I could definitely get used to this.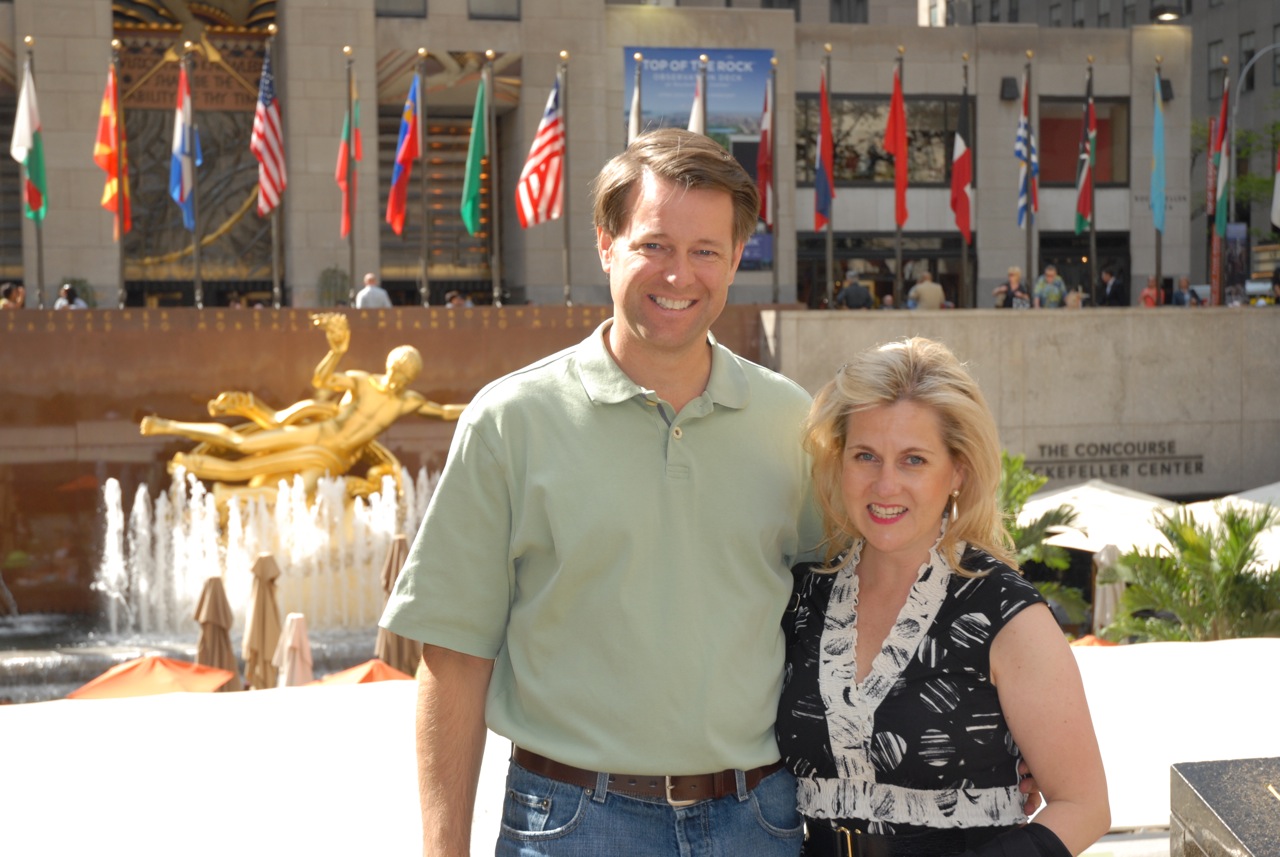 May 5, 2008
Here we are by the Rockefeller Center.
May 5, 2008
In Central Park.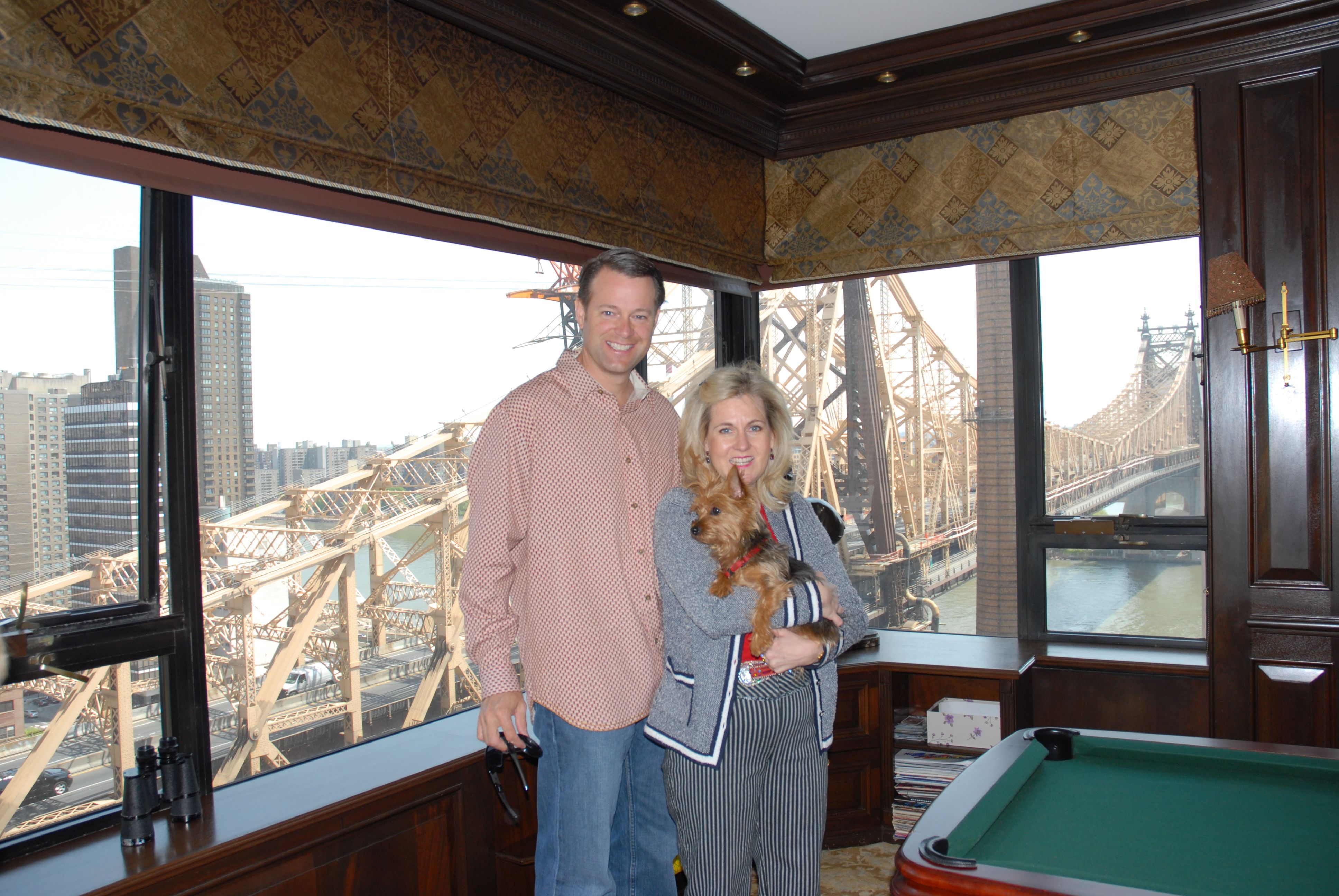 May 6, 2008
This is taken in our friends' apartment looking out toward the Roosevelt Island Bridge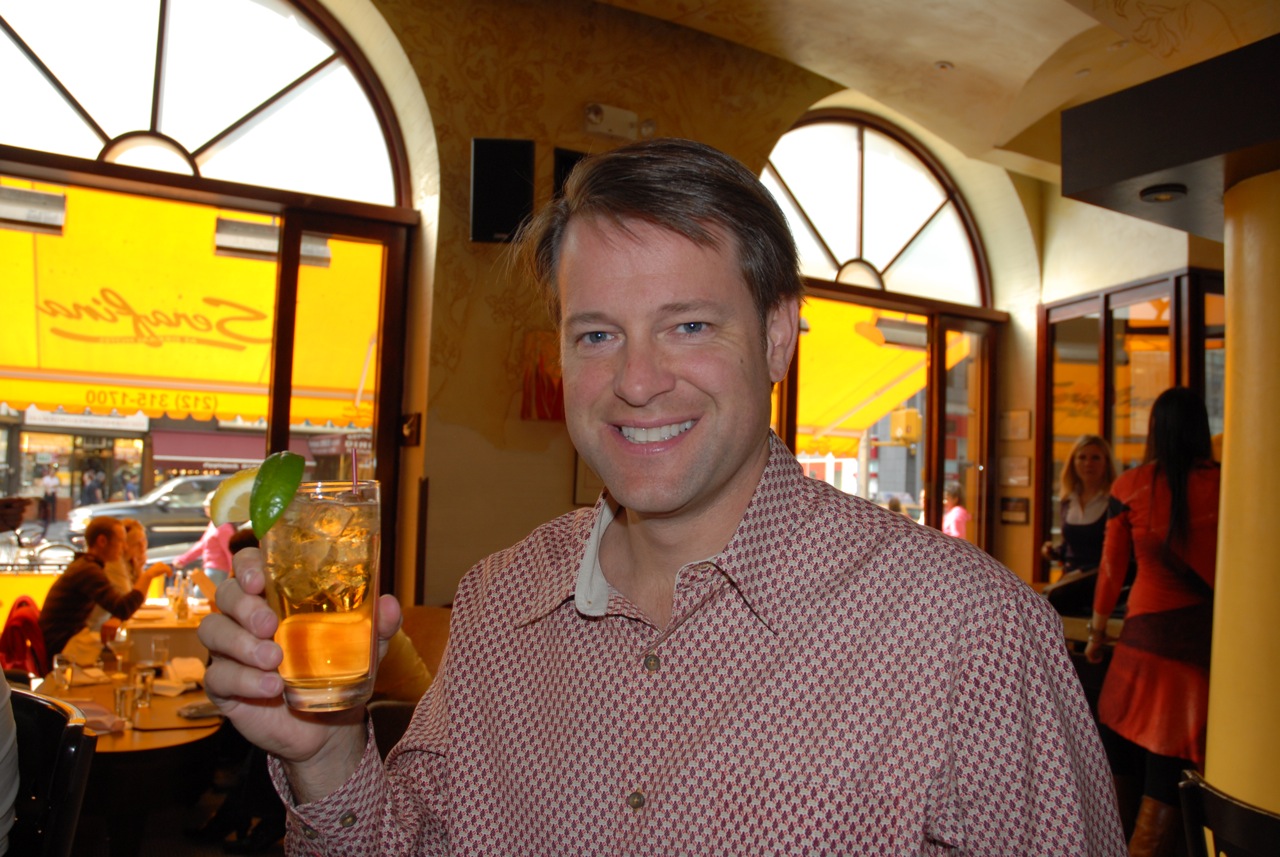 May 6, 2008
On our last day I had to mug for my standard vacation photo, this time with a Big Ginger.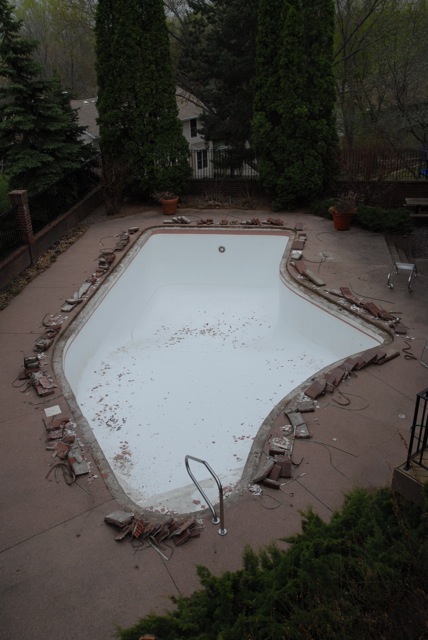 May 8, 2008
Spring arrived in Minnesota, which meant it was finally time to get started on our big pool project this year. We're replacing the brick and tile line around the top.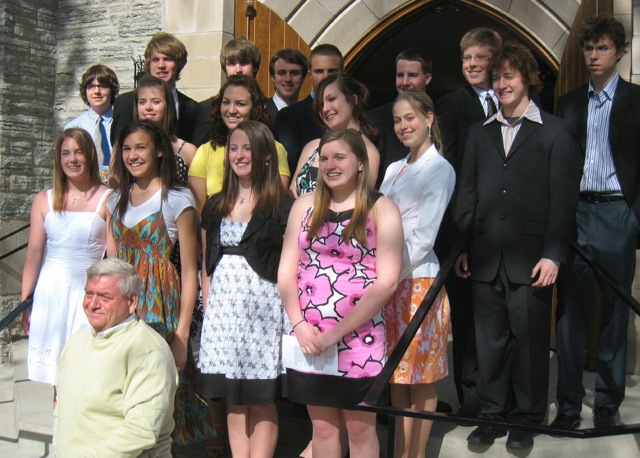 May 18, 2008
Brynja was confirmed today. Here she is with her confirmation class at St. Stephens.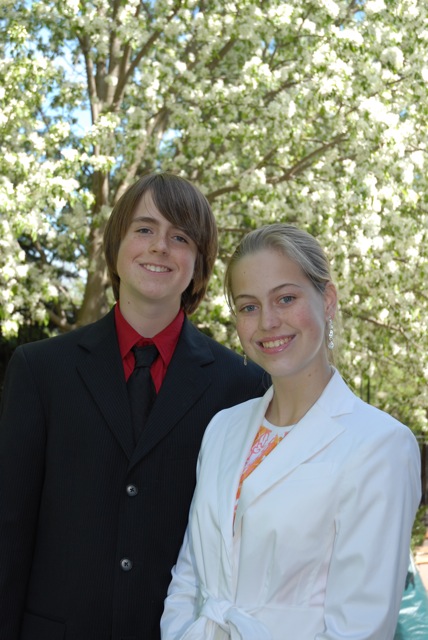 May 18, 2008
We celebrated Jett's birthday along with Brynja's confirmation. Don't they just look all dressed up?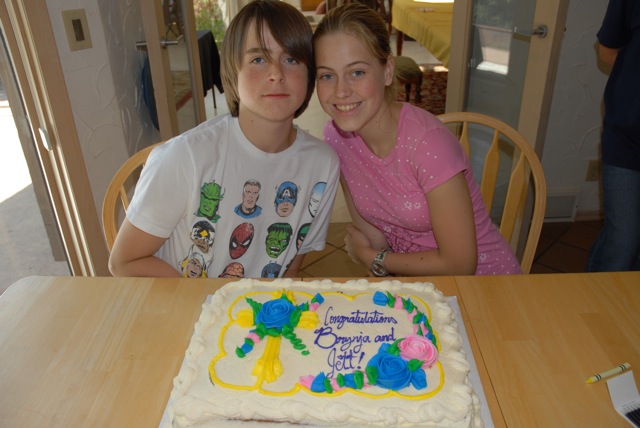 May 18, 2008
A special cake for the occasions.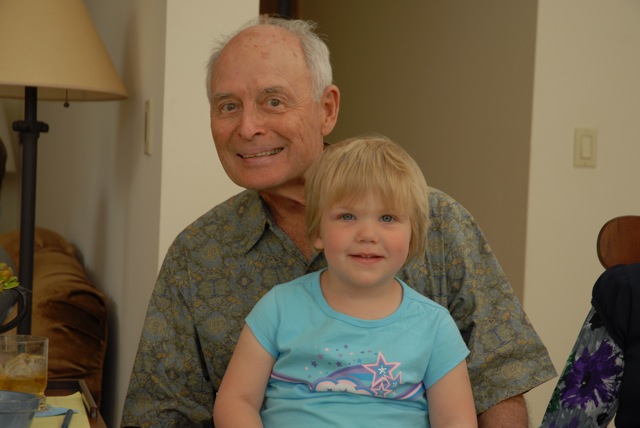 May 18, 2008
Also in town for the day were Elizabeth's aunt and uncle from Hawaii. Here's Uncle Dean with his granddaughter Kassidy.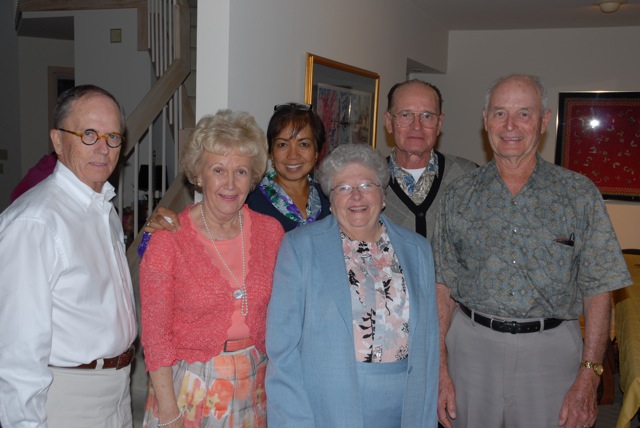 May 18, 2008
A group picture of the guest from Hawaii along with Bob and Betsy.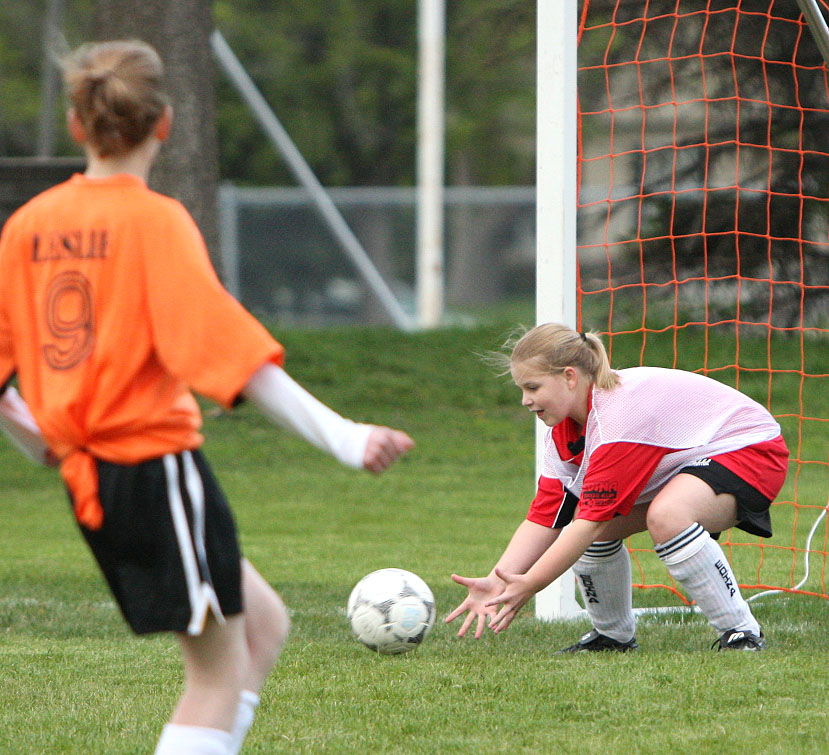 May 19, 2008
Treva's summer soccer schedule is underway. She's been playing defense and goalie so far.
May 25, 2008
Treva and I got all dressed up for the final day of Cotillion only to remember that is was scheduled for the following week. At least we took a picture before we found out.