---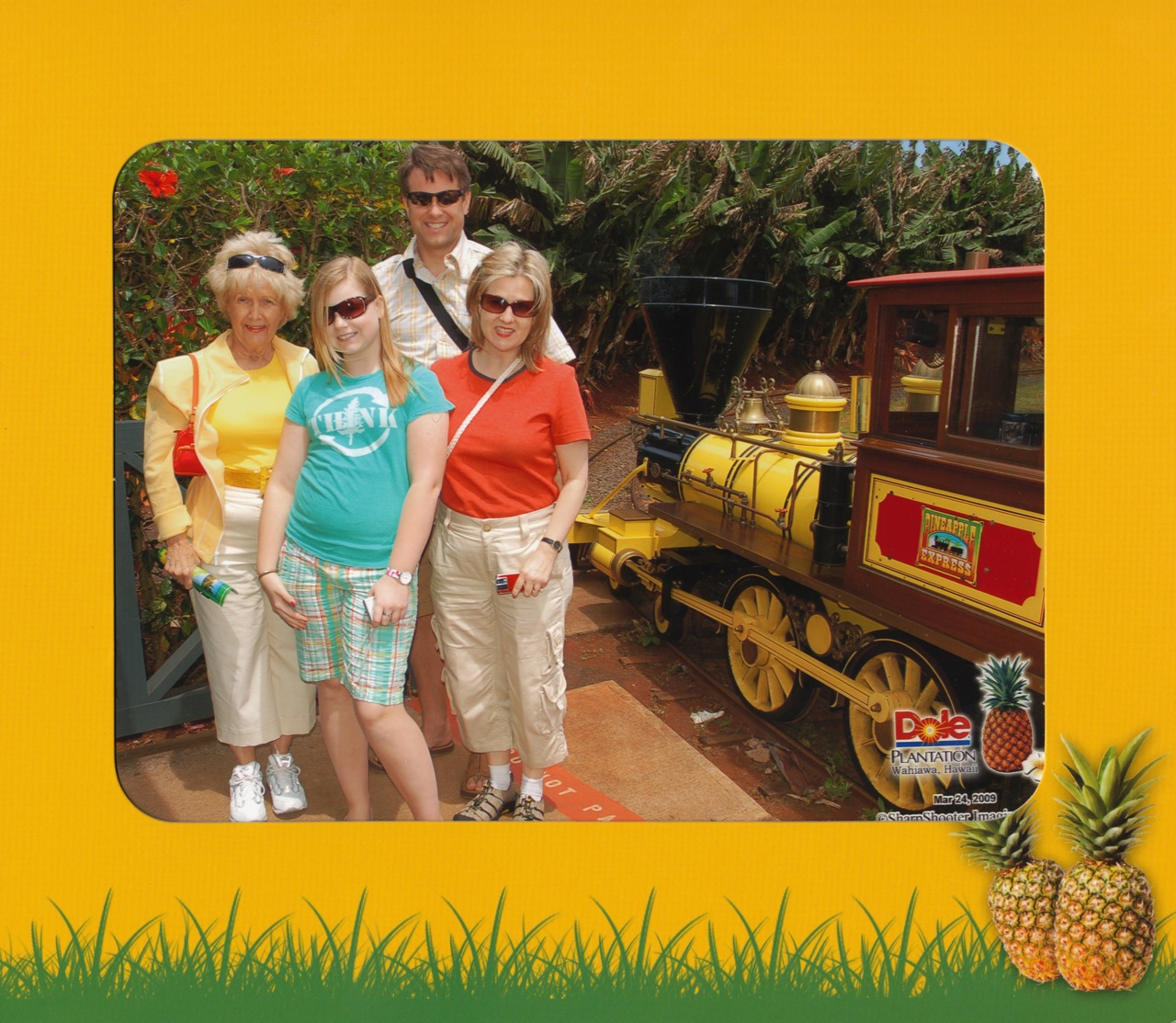 March 24, 2009
On one of our first days in Hawaii we toured the Dole Pineapple Plantation. We had our picture taken just before boarding the train for a trip around the grounds.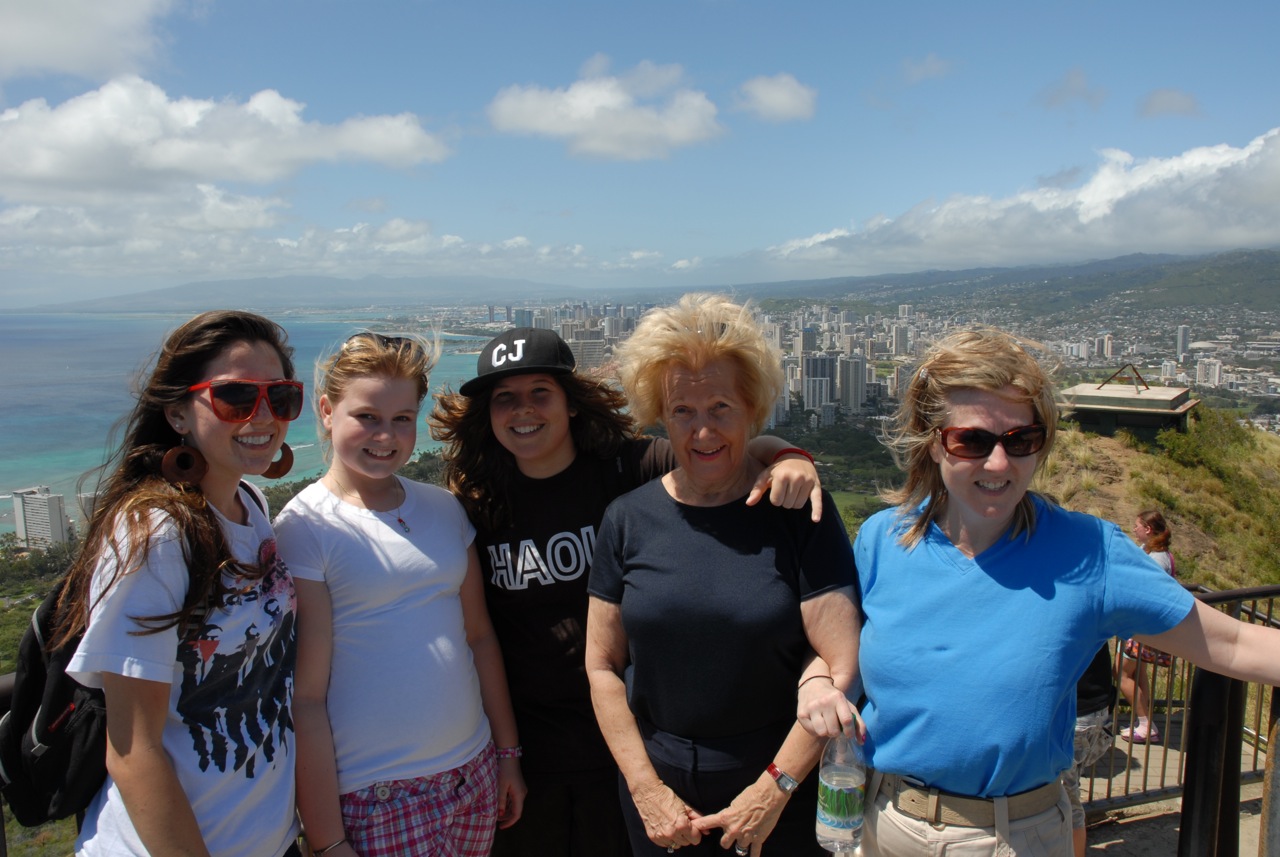 March 25, 2009
Elizabeth, Betsy, Monica, Grace and I climbed to the top of Diamond Head to look back over Honolulu.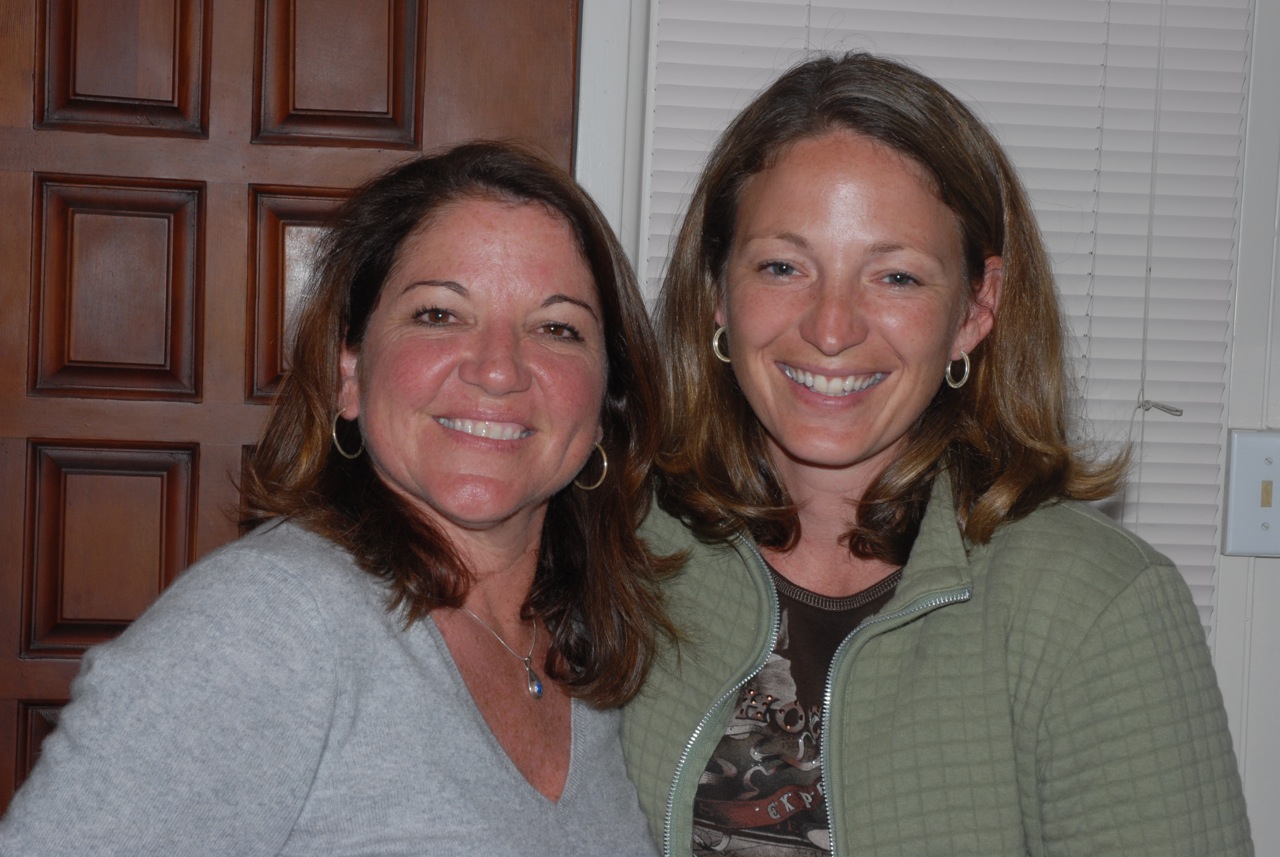 March 26, 2009
Stephanie and LeAnn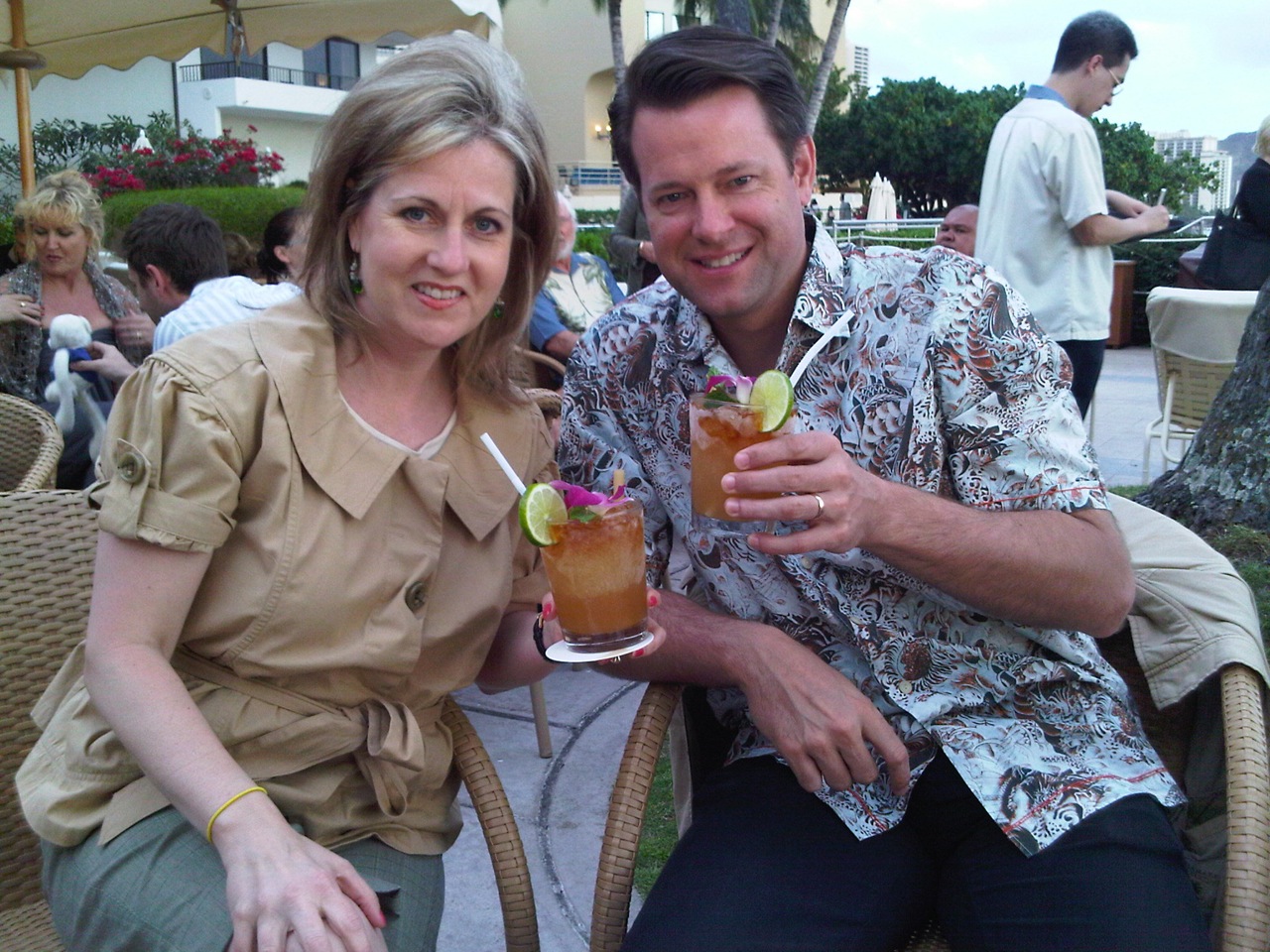 March 27, 2009
Elizabeth and I had a Mai Tai on Waikiki Beach.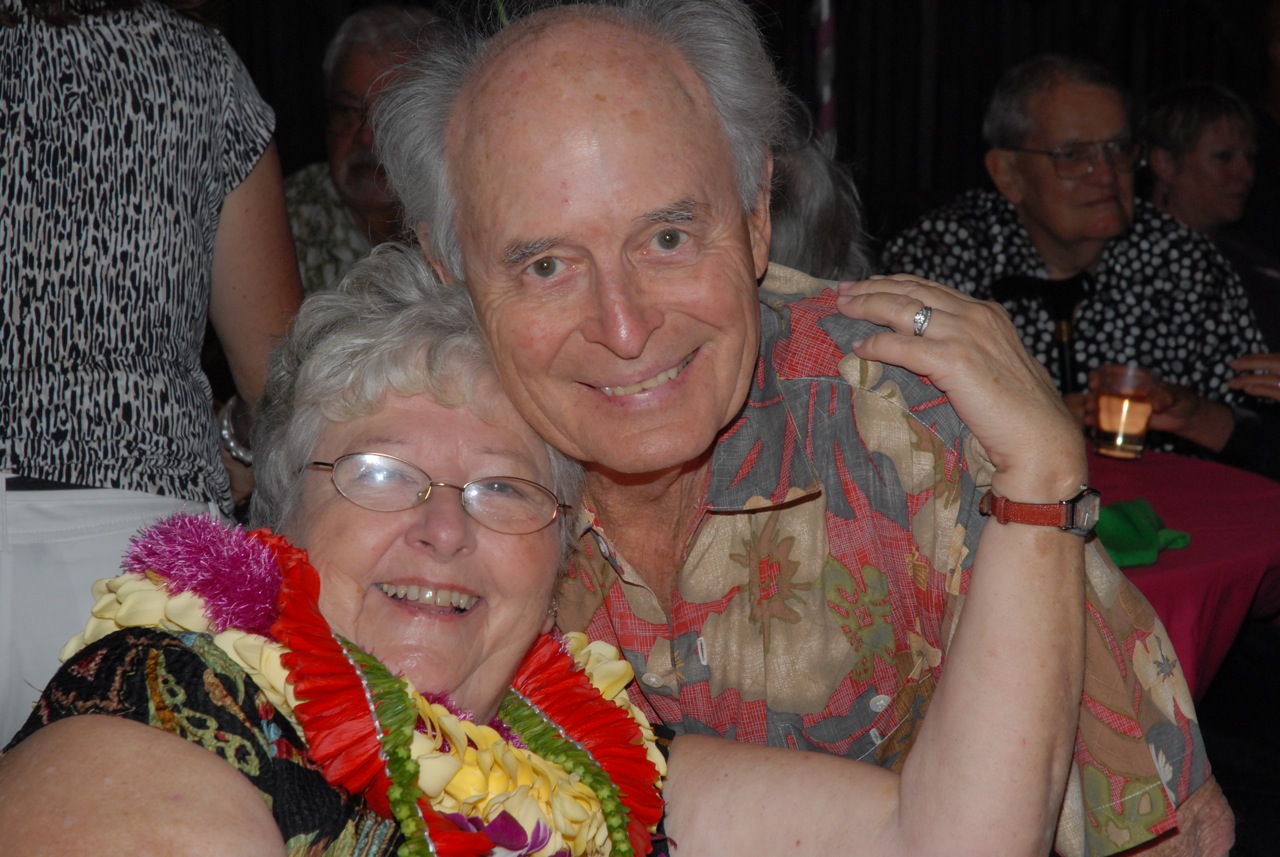 March 28, 2009
Aunt Sharon celebrated her 75th birthday with a big party. Here's the birthday girl with Uncle Dean.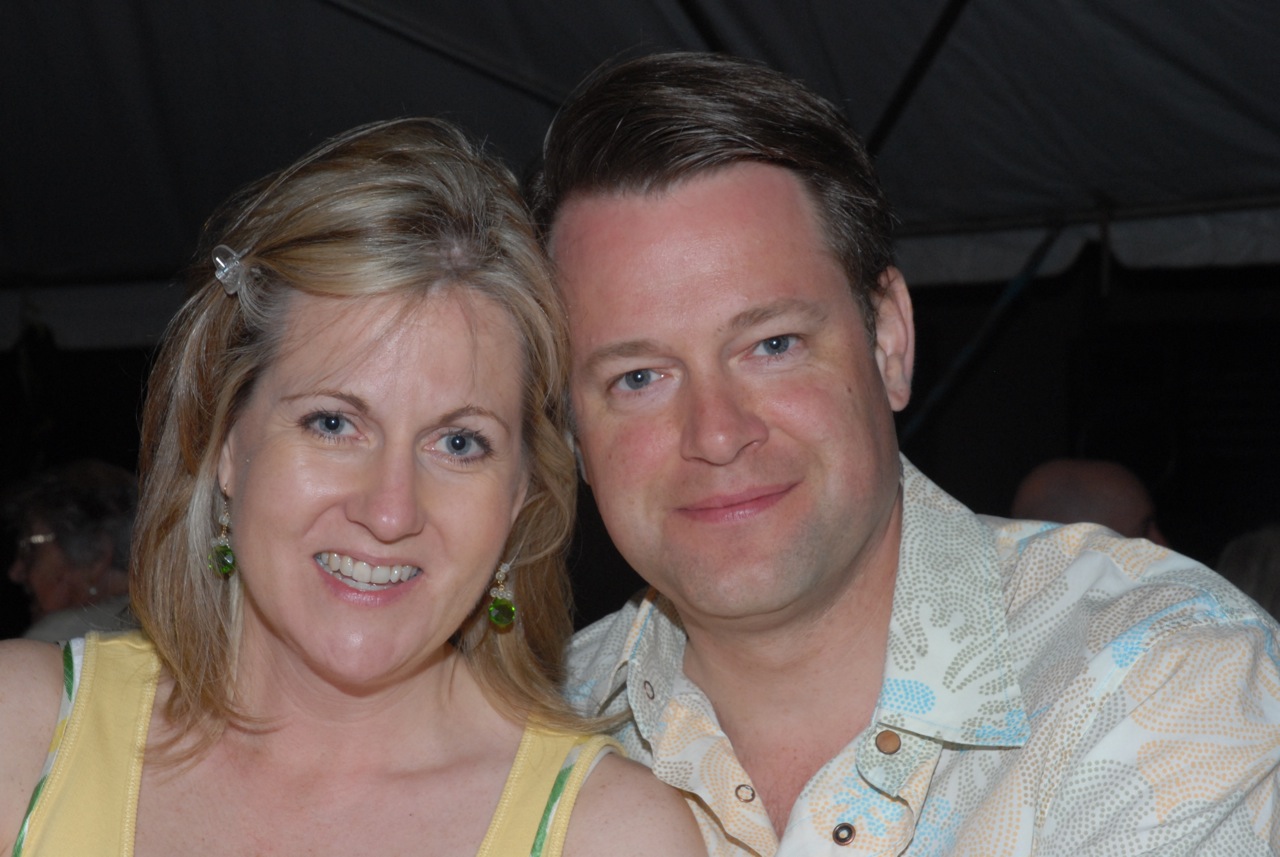 March 28, 2009
Elizabeth and I enjoyed meeting Sharon and Dean's friends at her party.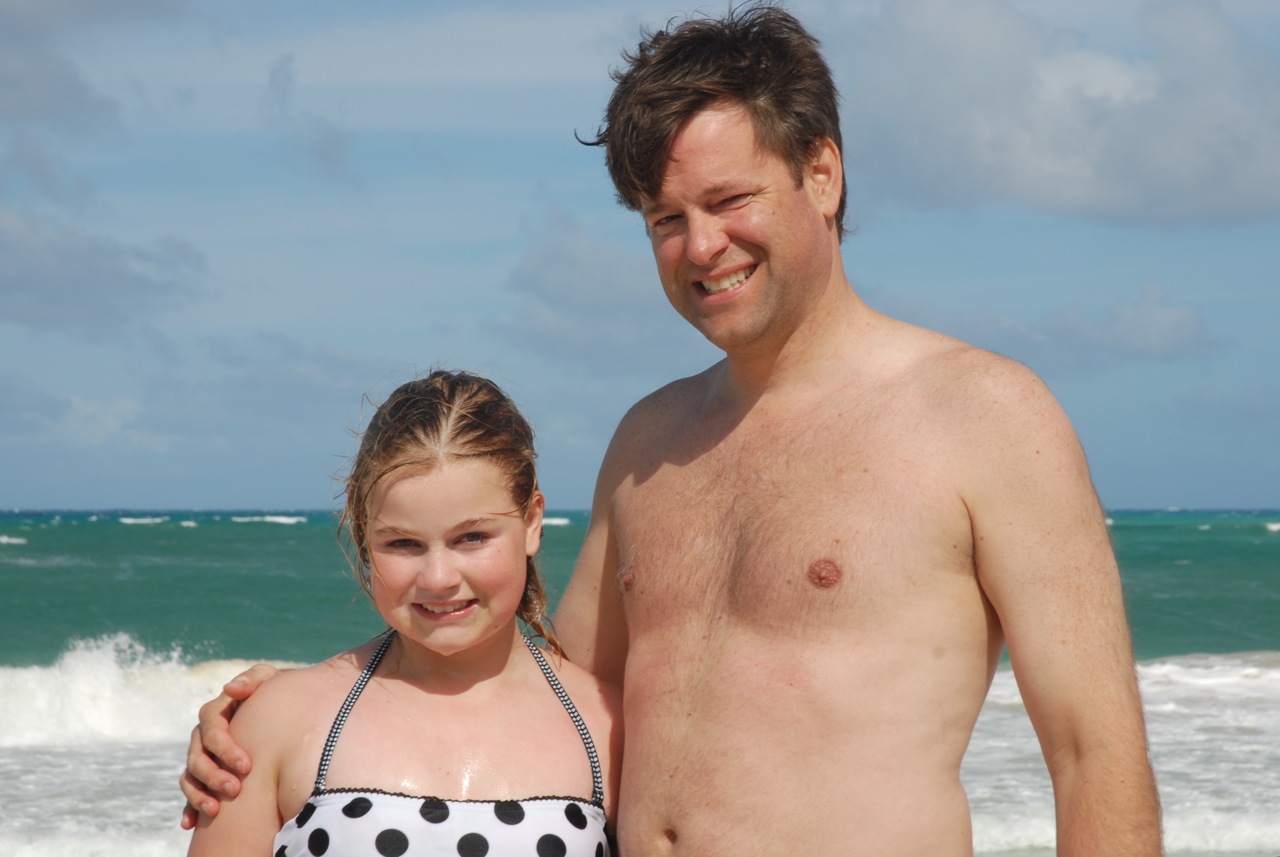 March 29, 2009
Treva and I did some boogie boarding on Kailua Beach.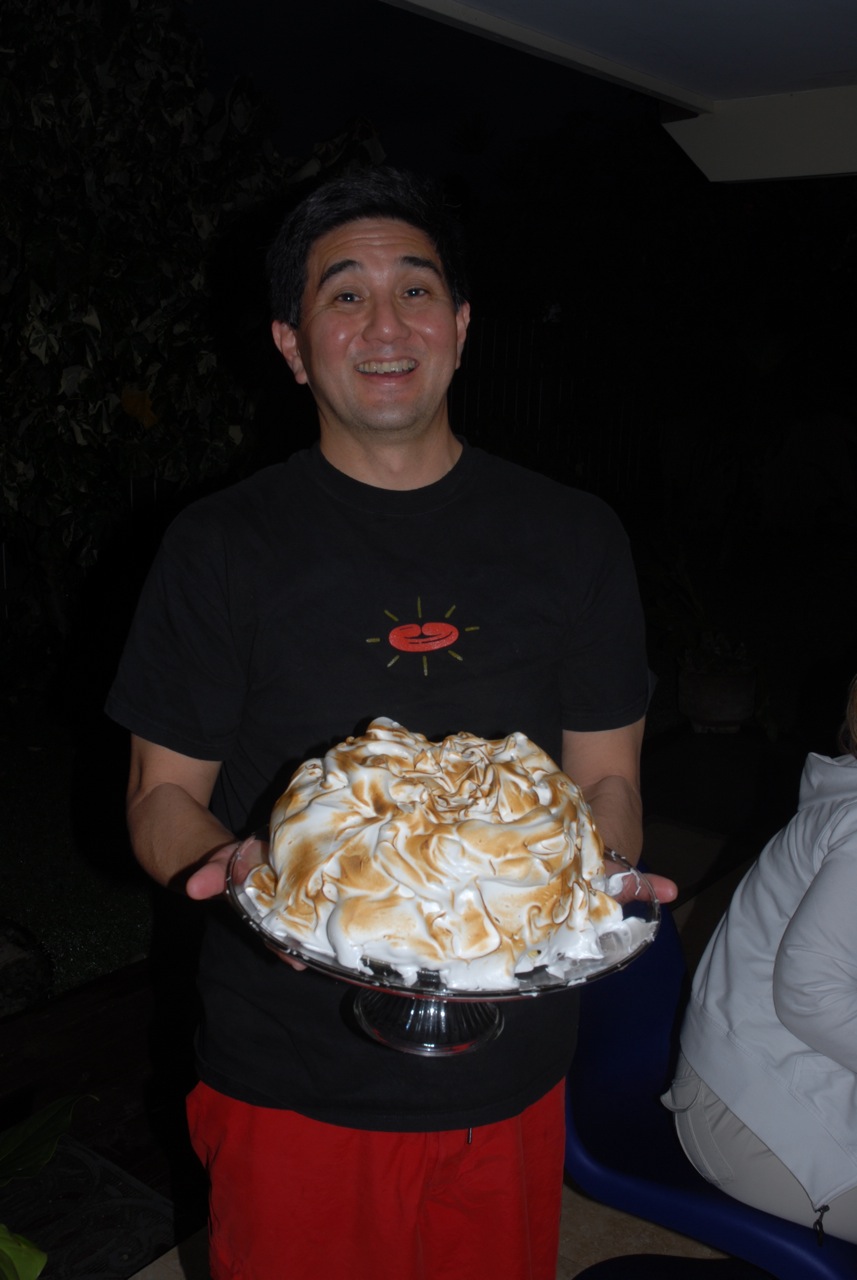 March 30, 2009
John and Wayne entertained at their house several times. Wayne made this wonderful cake.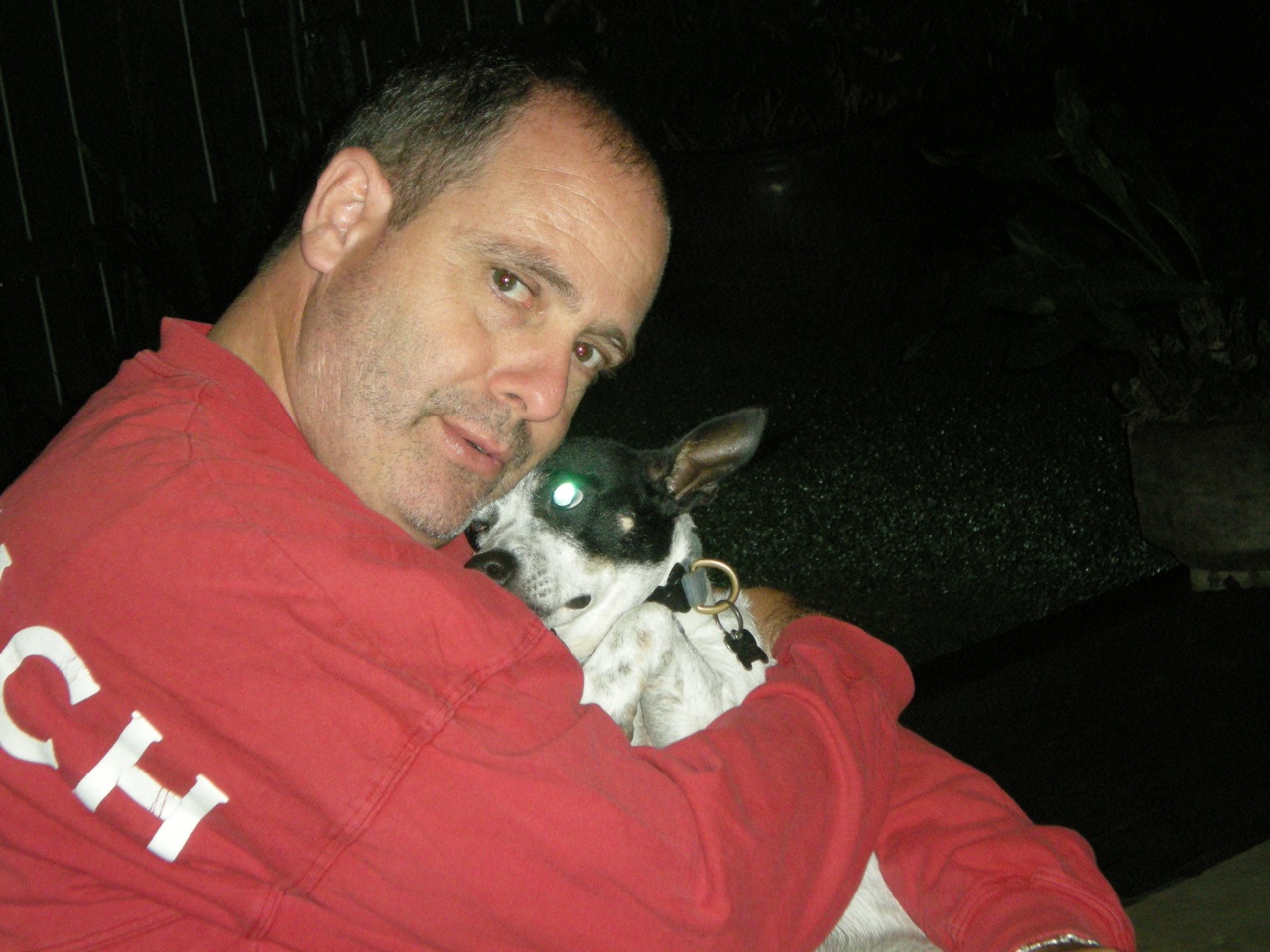 March 30, 2009
John and one of his dogs.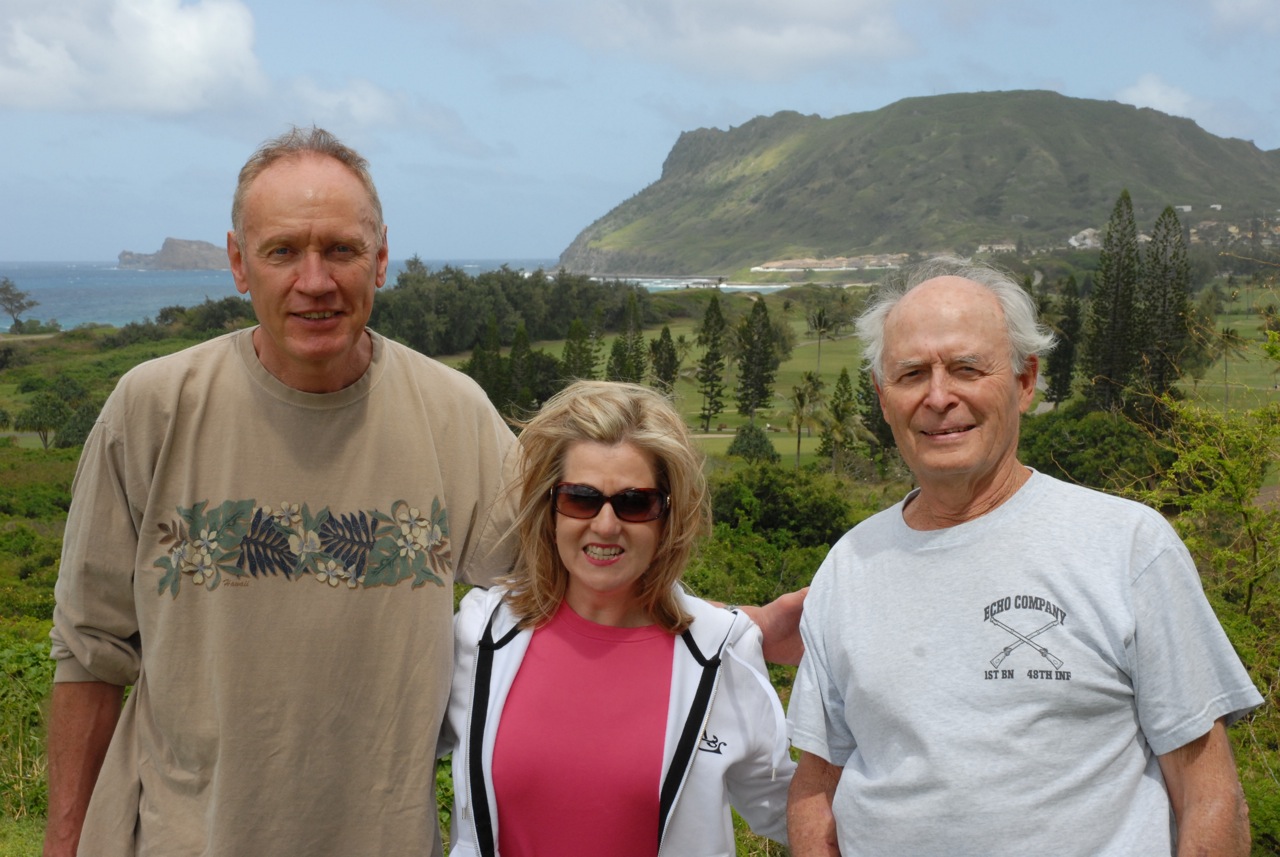 March 30, 2009
Uncle Dean gave us a tour of the military base in Kailua. We stopped for a photo near the officer's club.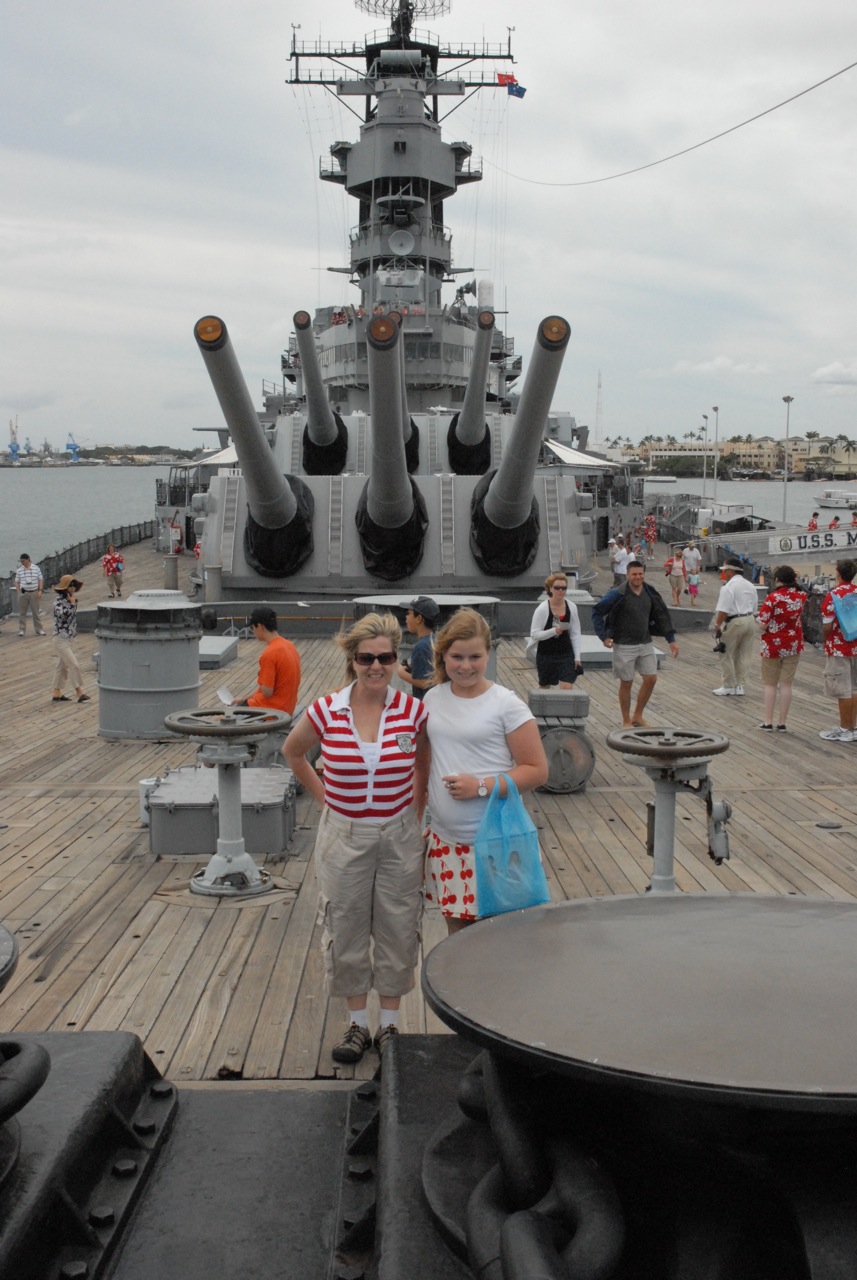 March 31, 2009
We toured Pearl Harbor and also the battleship Missouri on which the treaty with Japan was signed signaling the end of WWII.
---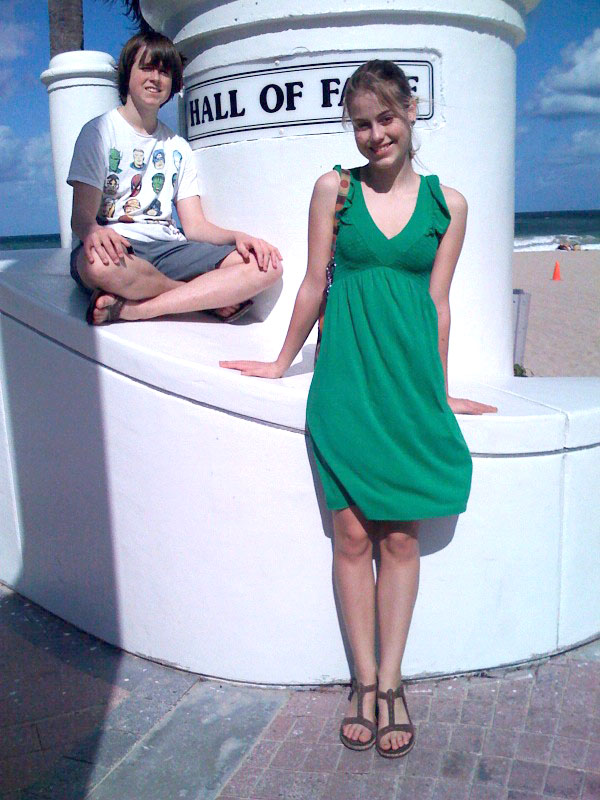 March 23, 2009
While we were in Hawaii Brynja and Jett were visiting Grandpa Bob in Florida. Uncle Bobby also was there for most of the trip. (Thankfully he was taking pictures.)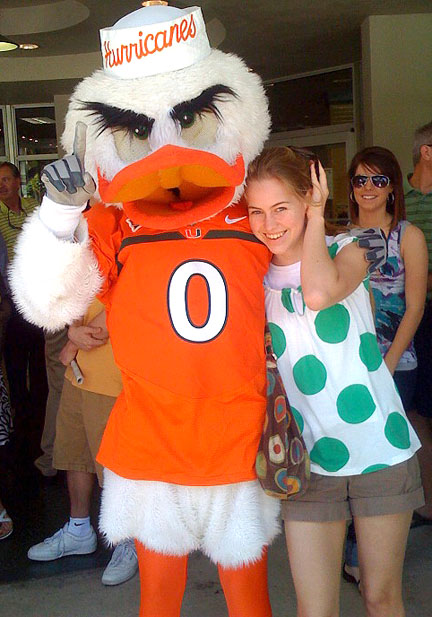 March 25, 2009
They used the opportunity to look at a few colleges while in Florida. Here's Brynja with the University of Miami mascot, Sebastian.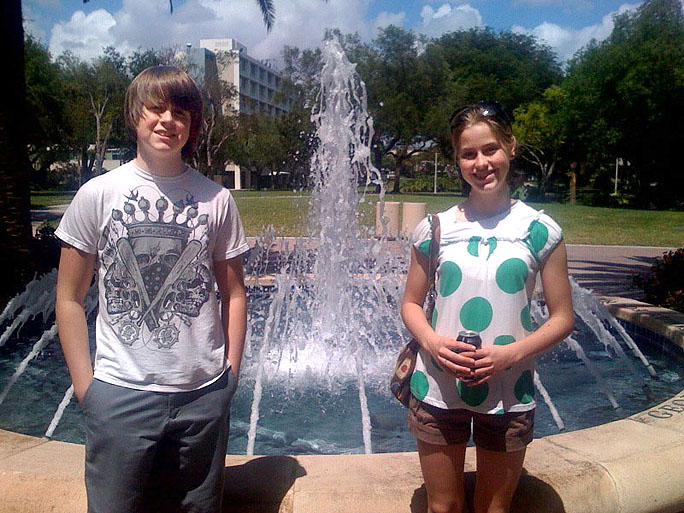 March 23, 2009
Brynja and Jett pose by the U of Miami fountain.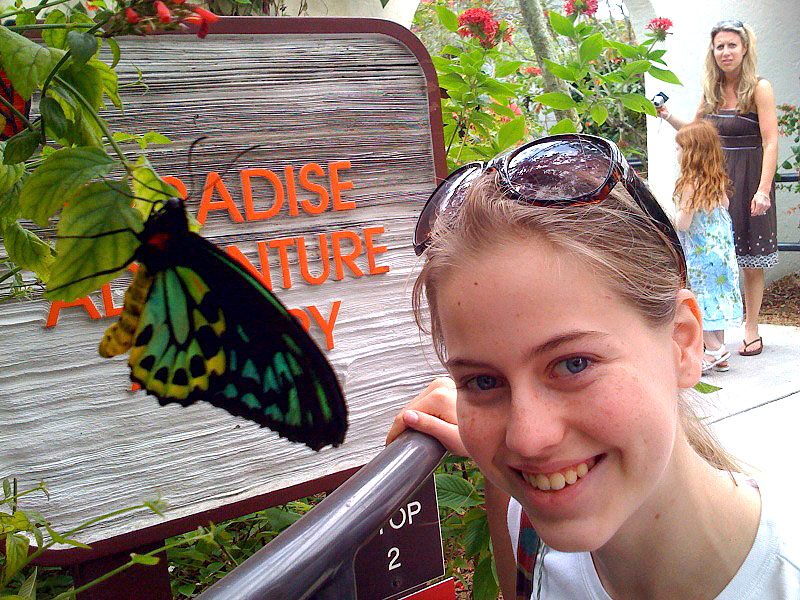 March 27, 2009
A trip to Butterfly World made for some interesting photos.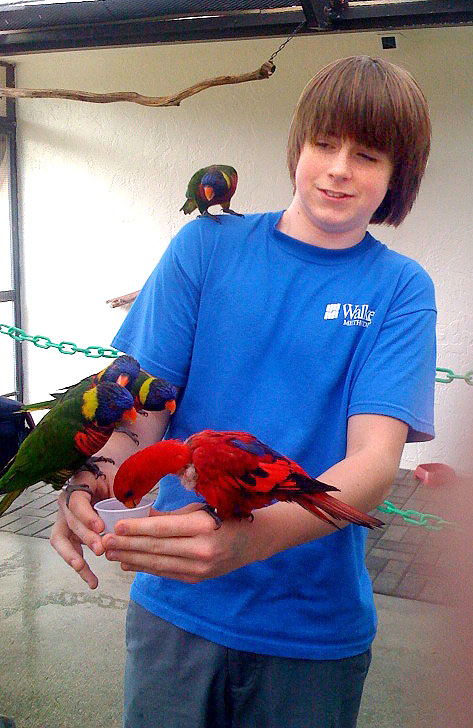 March 27, 2009
Jett fed the birds.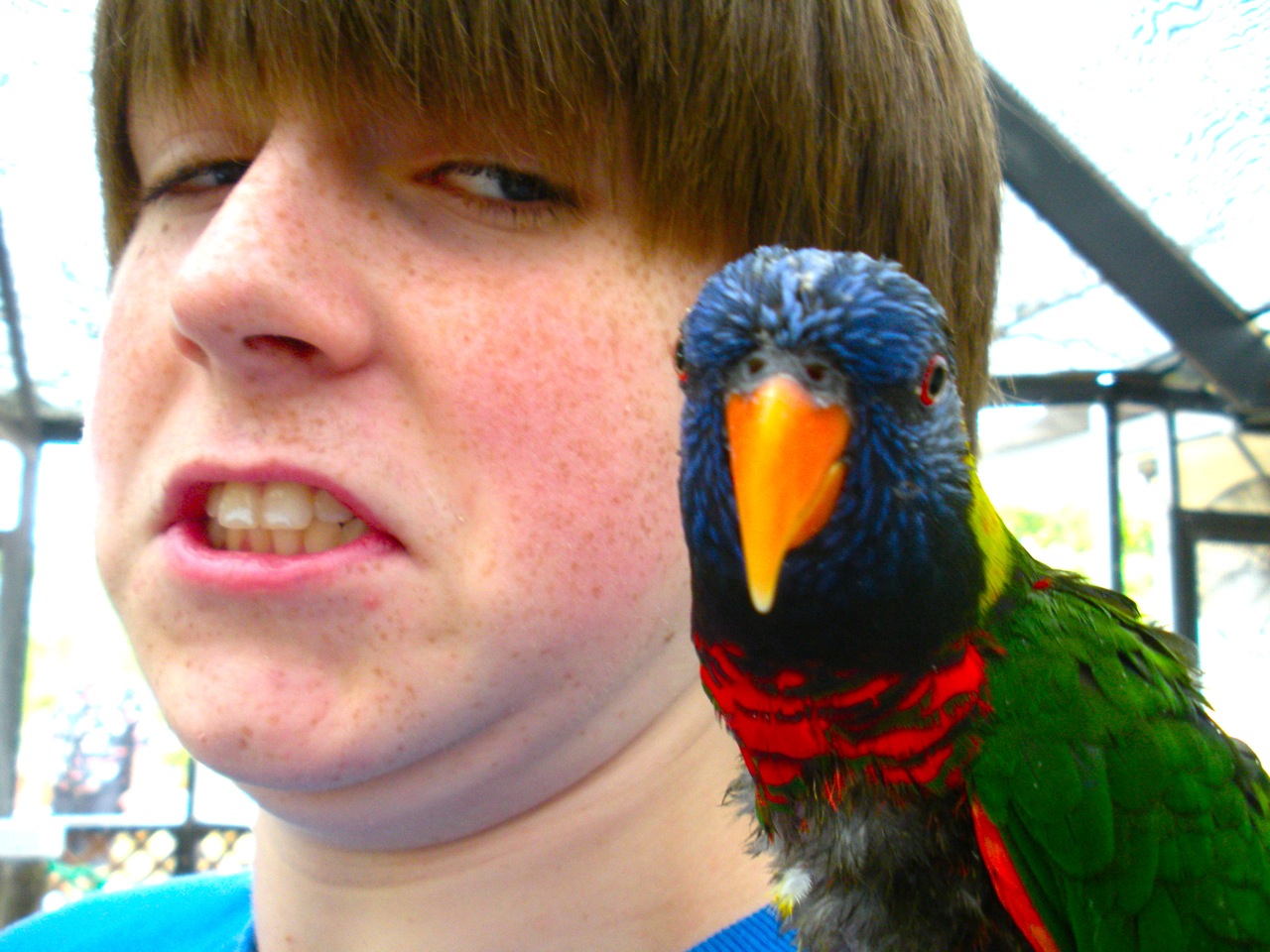 March 27, 2009
And did his impression of Captain Hook.