---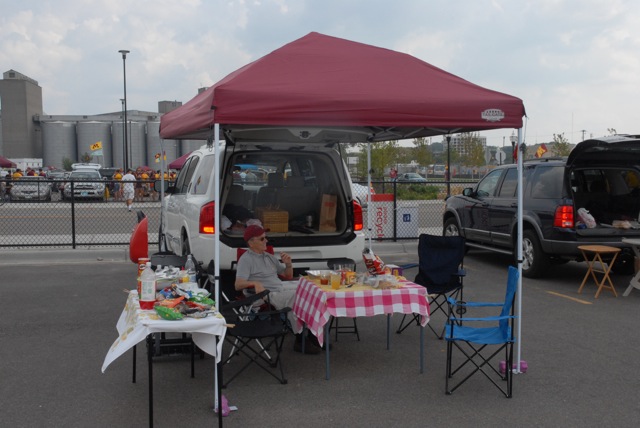 September 12, 2009
For 27 years the Gophers have played football indoors. When TCF Bank Stadium opened its doors Minnesota football fans were pumped to be outside and back on campus. Plenty of people used the opportunity to tailgate before the game and revel in the atmosphere. Here's our effort to partake in the festivities.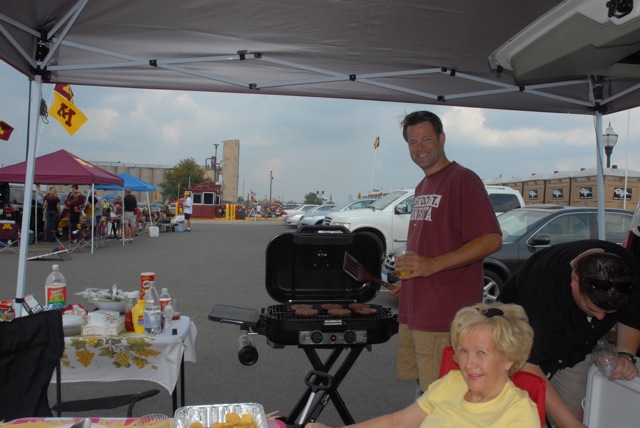 September 12, 2009
I found my usual spot by the grill with a drink in one hand and a spatula in the other.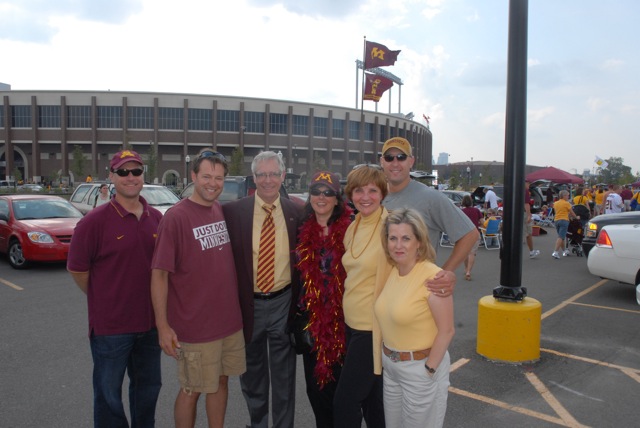 September 12, 2009
The University President Robert Brunicks and his family made the rounds through the parking lots to visit with tailgaters.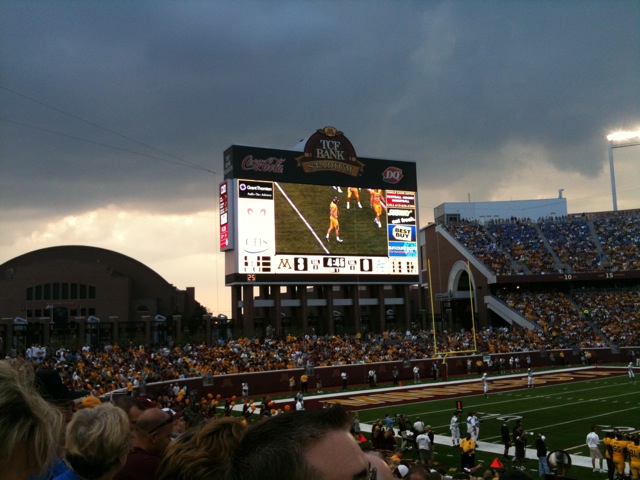 September 12, 2009
The Gophers scored their first points in the new stadium with a field goal and went on to win against Air Force. The stadium is beautiful and the atmosphere energetic. Now we just need a winning team and some cooperative fall weather to make the picture perfect.
---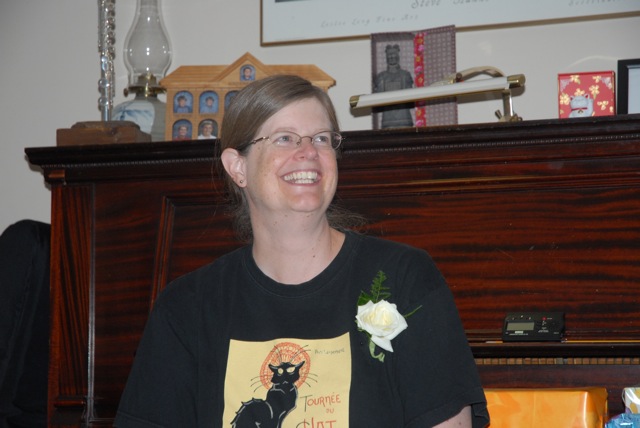 September 27, 2009
Kay turned 47 on the 28th so we celebrated her birthday at her house on Sunday.