---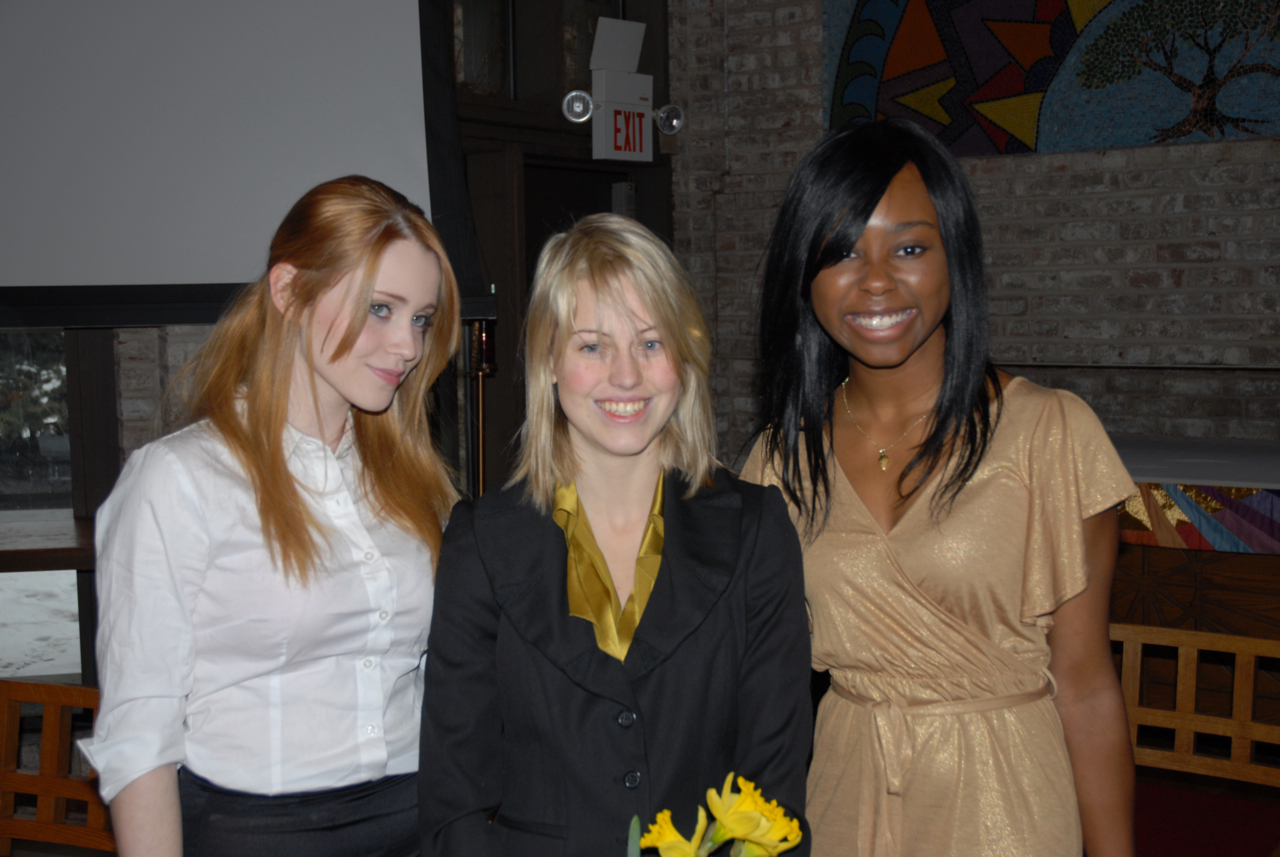 February 4, 2010
Brynja gave her senior speech today. She's pictured here with her friends Mary Ann and Ashley who also gave their speeches the same day. If you want to watch her speech click below.
---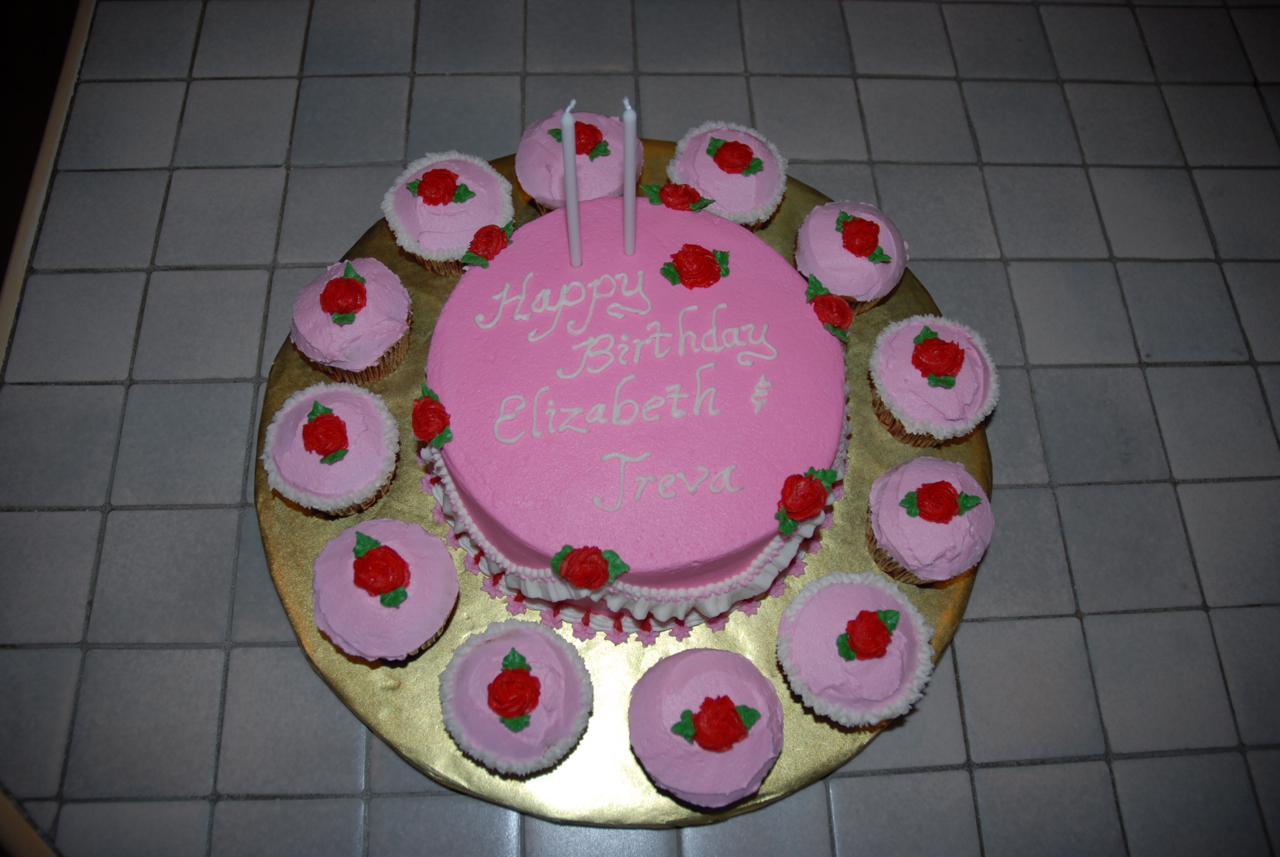 February 13, 2010
We didn't have a pink party this year but we did celebrate Elizabeth and Treva's birthdays with a pink cake.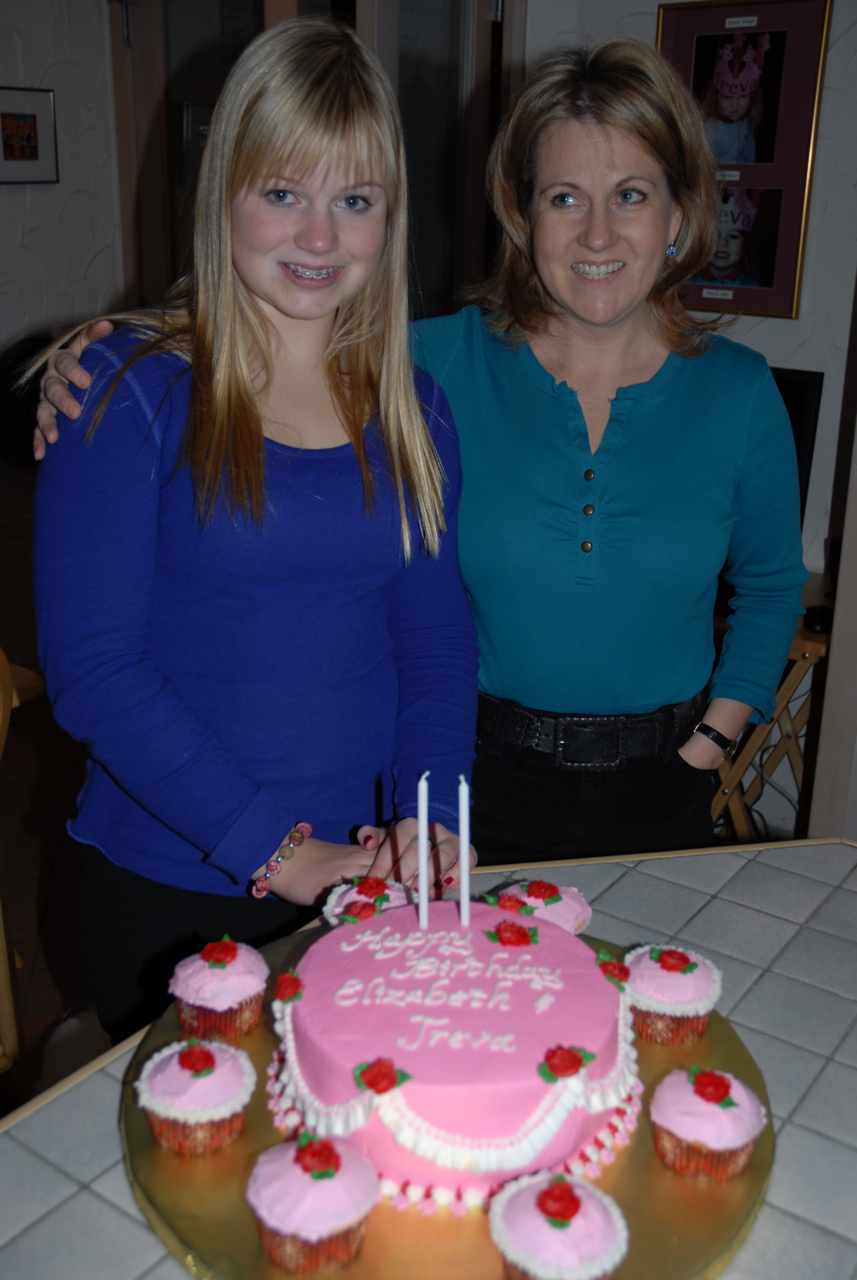 February 13, 2010
Here are the birthday girls just before blowing out the candles.