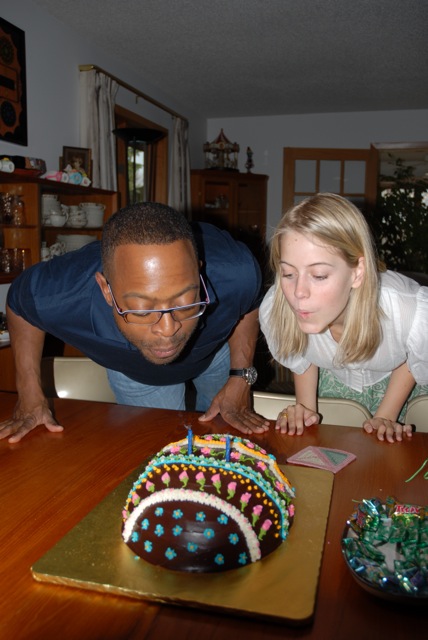 April 4, 2010
We celebrated Brynja's birthday a little late and Michael's a little early in Northfield on Sunday. Once again, Kay made a marvelous cake.
---
April 14, 2010
Minneapolis was abuzz with excitement and anticipation as the new Minnesota Twins baseball field hosted its first regular season games. I was lucky to be at the second game which included something we haven't had at a Twins game in many years - rain! The field is incredible and I'm planning on attending at least the 10 games for which I already have tickets, and maybe more if I can get them.
---
April 21, 2010
My bother-in-law, Brian has been busy with his new venture - being a Pampered Chef host. We agreed to host a party for him which turned out to be a lot of fun and everyone had plenty to eat, drink. They even spent some money on new kitchen stuff which made Brian happy.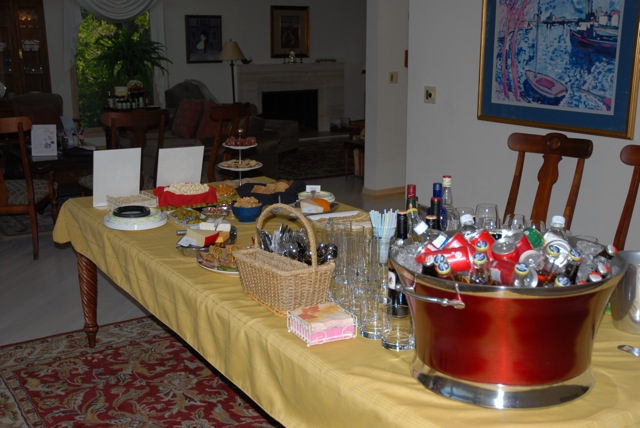 April 21, 2010
Before the Pampered Chef party we had to get all the food and drinks out for the 40 people who were coming.
---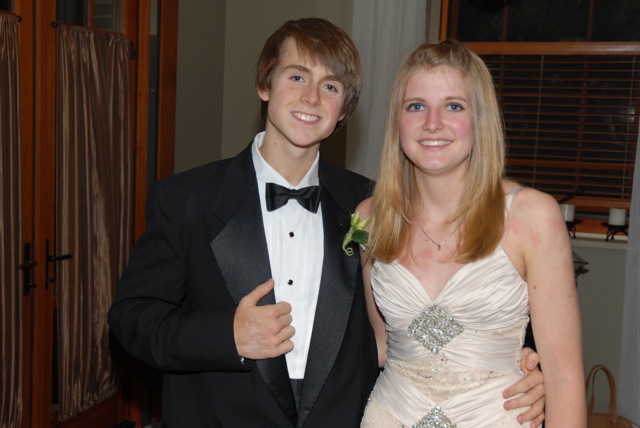 April 24, 2010
Breck had its annual prom today and both Jett and Brynja ended up going. Here's Jett with his date Eliska, who is a foreign exchange student form the Czech Republic.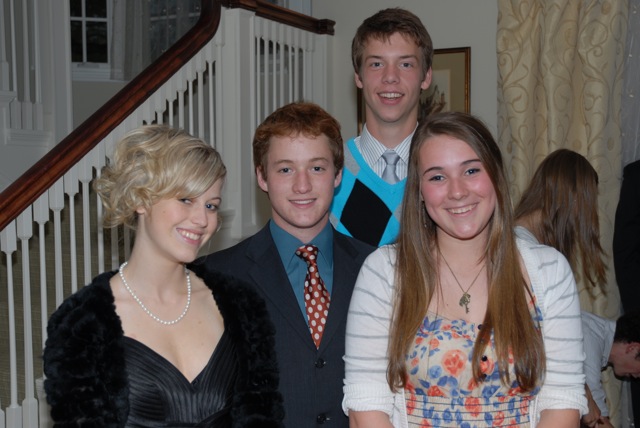 April 24, 2010
Brynja and Grace went to prom with Evan and Simon.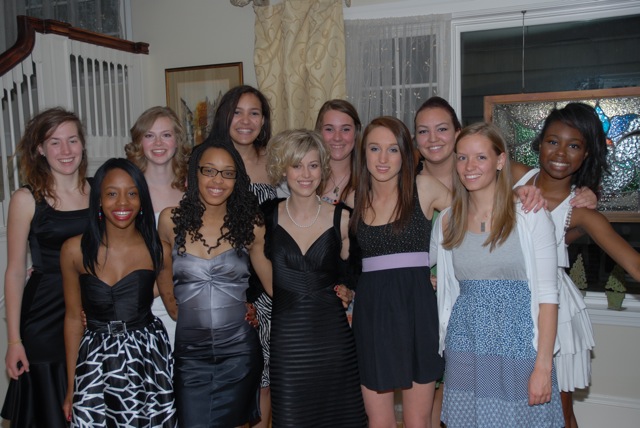 April 24, 2010
Here's Brynja with her group of girls just before their pre-prom dinner.