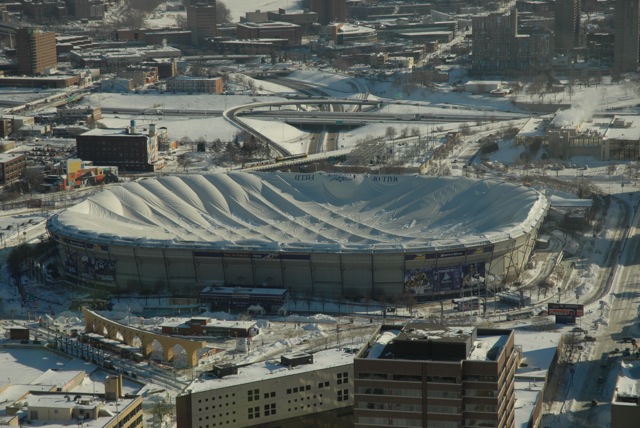 December 13, 2010
It was a month of record snowfall in Minnesota. On December 11 a huge storm hit the area and as a result the weight of the snow was more than the Metrodome could handle. This is the view from my office. The Vikings game was postponed and ended up being played in Detroit. The next home game was moved to the Gophers' TCF Bank Stadium. The first outdoor football game played by the Vikings in Minnesota since 1981.
---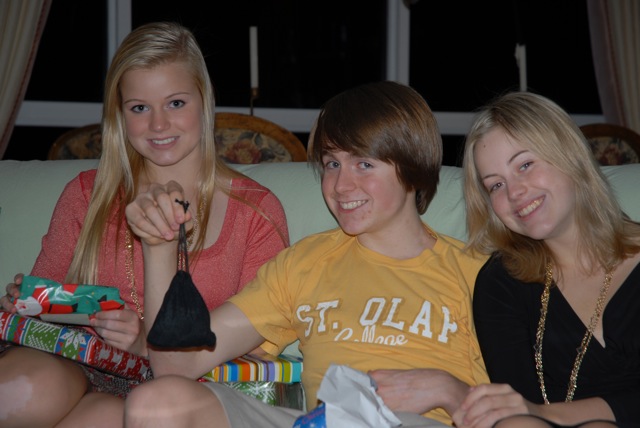 December 24, 2010
For Christmas we made the trip back to Ft. Lauderdale to get away from the Minnesota cold and snow, and to visit Bob and Betsy. We had a nice dinner at their condo on Christmas Eve followed by present opening with the sliding glass doors open to the ocean. The kids found a moment to actually get along with each other long enough for a photo.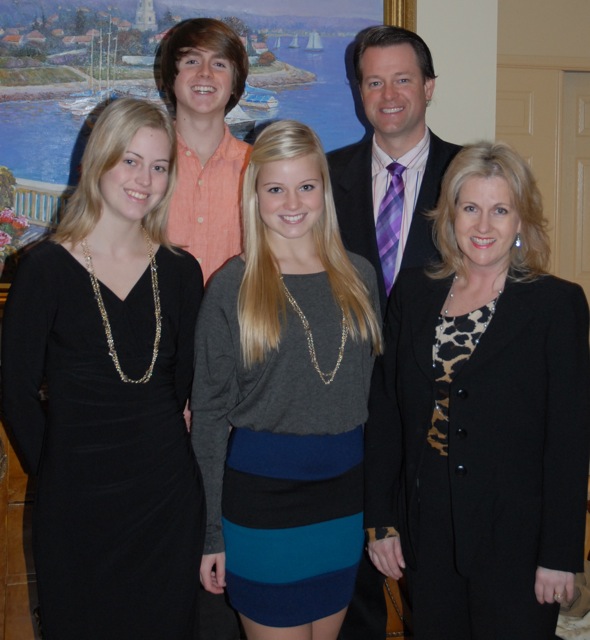 December 25, 2010
Christmas day we went to a nice dinner at the Coral Ridge Yacht Club in Ft. Lauderdale. We took a few photos just before heading out the door.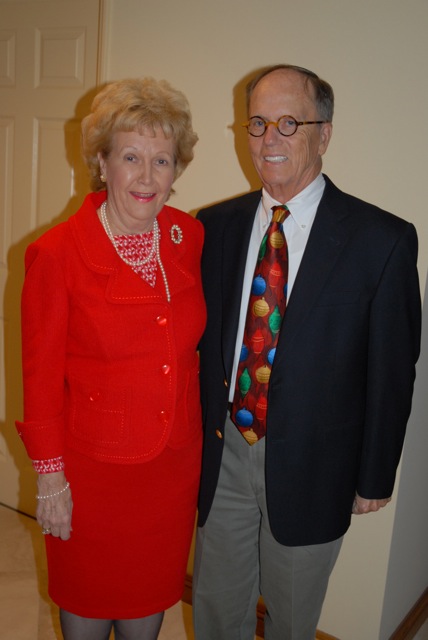 December 25, 2010
Bob and Betsy.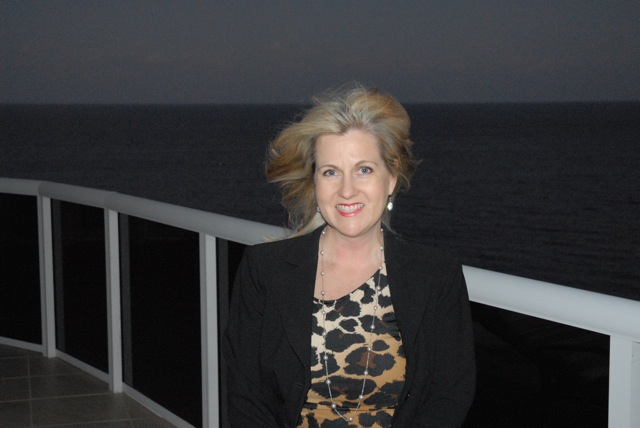 December 25, 2010
Elizabeth on the deck with the Atlantic Ocean in the background.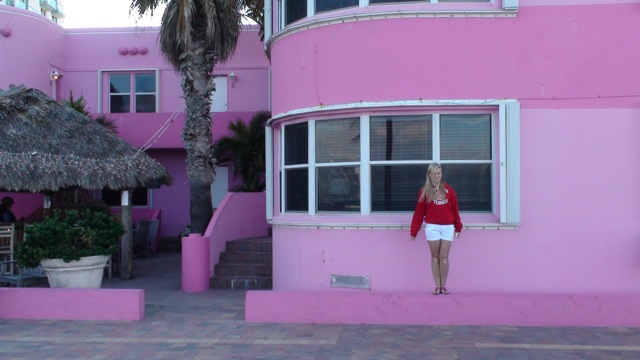 December 28, 2010
The weather was a mix of sunny and warm or sunny and cool. One day we drove to Hollywood, Florida to walk along its boardwalk. Treva liked this hotel. Can you guess why?