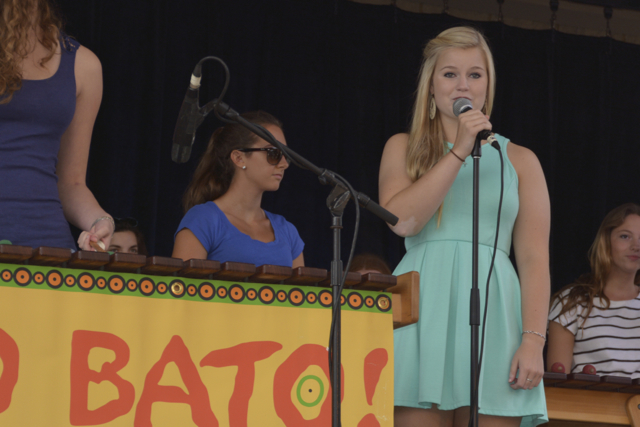 September 1, 2013
Treva is part of a marimba band at Breck called Bato Bato. They performed at the state fair again this year and Treva did most of the emcee work which has become a natural fit for her.
---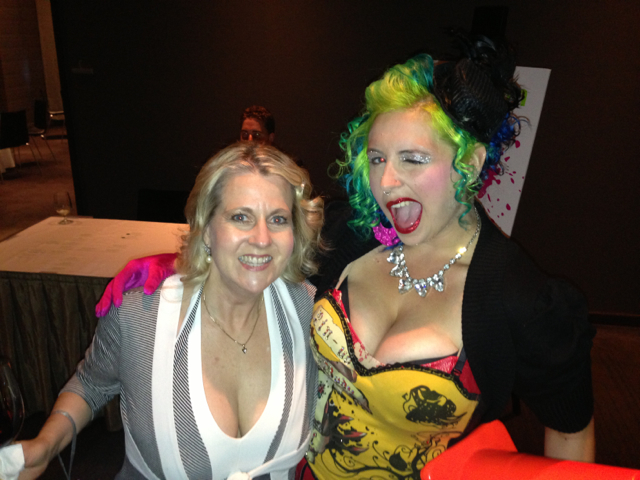 September 6, 2013
Elizabeth and I attending the Cowles Center for Dance and Performing Arts Gala which included some entertainment with very fancy costumes. I thought Elizabeth fit right in!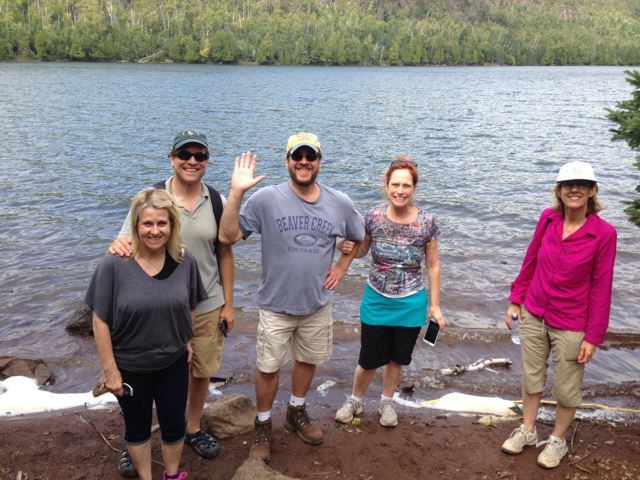 September 7, 2013
Elizabeth, Charlie, Marshall, Marla and Jennifer stopped for a break by the side of a lake during a long hike through the woods of northern Minnesota. We were lucky to be able to make another trip up to Beaver Bay, a favorite destination on the north shore of Lake Superior.
---
Santiago, Chile - September 8-11 2013
Elizabeth and I had a chance to go to Chile to visit our dear friend from our days living in Spain, Eric Hartmann. He's been living in Santiago for 19 years and is married with two children. We had a great time catching up and having a personal tour of the city and surrounding area.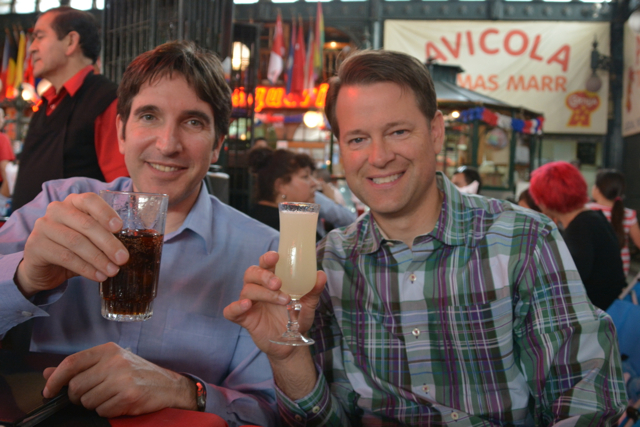 September 9, 2013
I'm trying the famous local drink, Pisco Sour.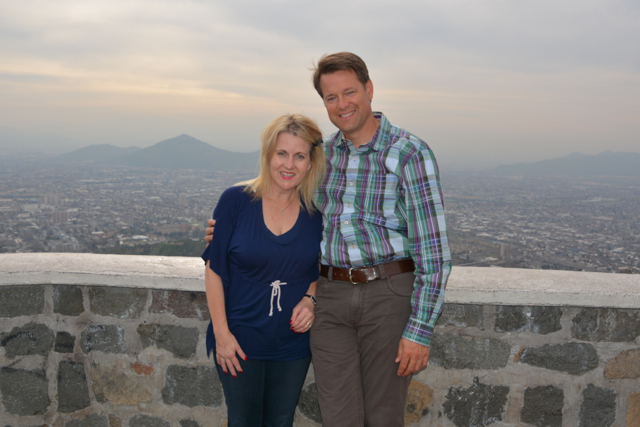 September 9, 2013
High above the city of Santiago.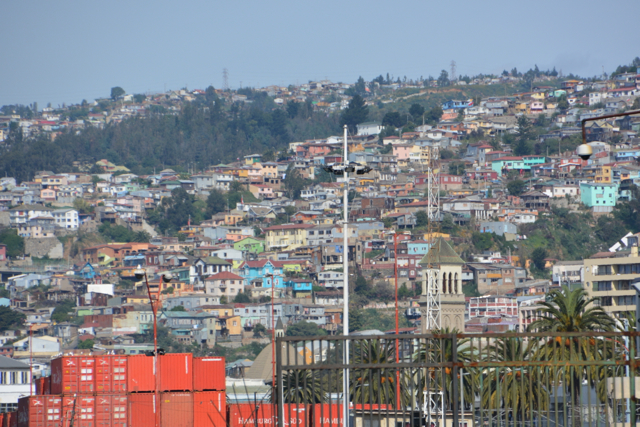 September 10, 2013
We took a day trip from Santiago to Valparaiso which is a beautiful coastal city. The colorful homes rise up from the coast along the hills. We also toured the home of Chile's most famous writer and poet, Pablo Neruda.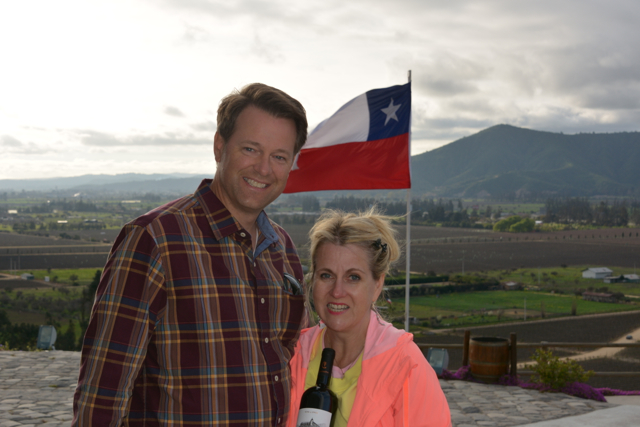 September 10, 2013
Here we are at Indomita Winery and Vinyards. The Chilean flag and grape fields are in the background.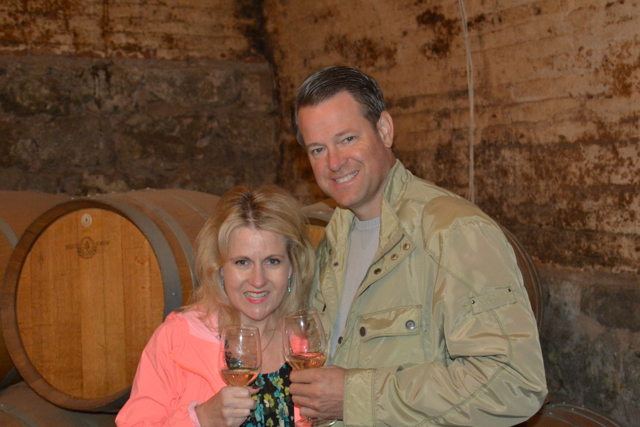 September, 2013
What trip to Chile would be complete without a couple winery tours. This time is was Cousino-Macul right in Santiago.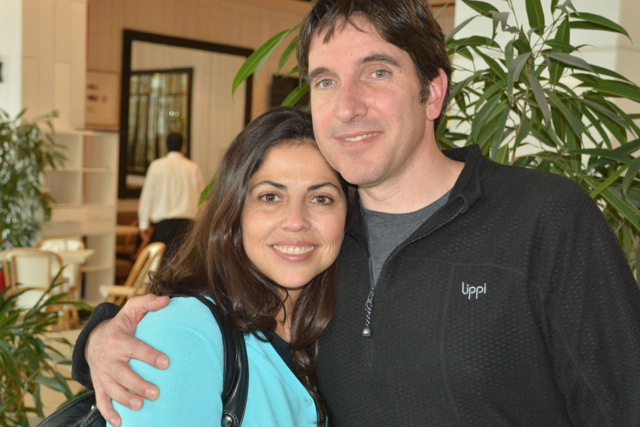 September 11, 2013
Our hosts in Chile were Claudia Olave and Eric Hartmann.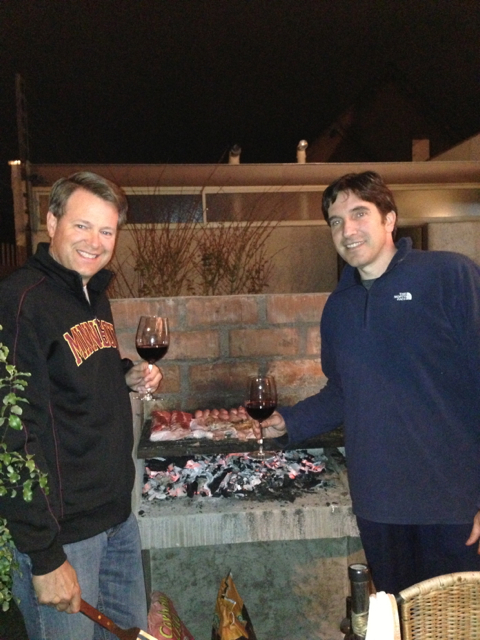 September 11, 2013
We had a backyard barbecue one night at Eric and Claudia's house.
---
Lima, Peru - September 12-14, 2013
On our way back to the States we stopped in Lima, Peru for a couple days. Little did we know that another of our friends from Spain has been living there for seven years. We caught up with her and had a great time meeting her fiancÚ and seeing the sights.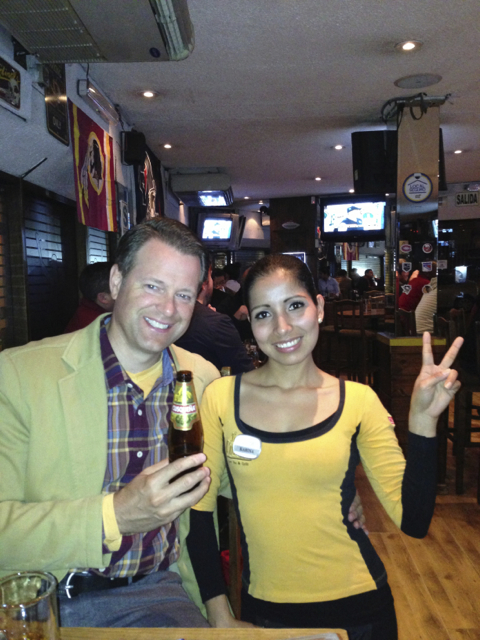 September 12, 2013
We found the people of Lima to be very friendly - including our first waitress.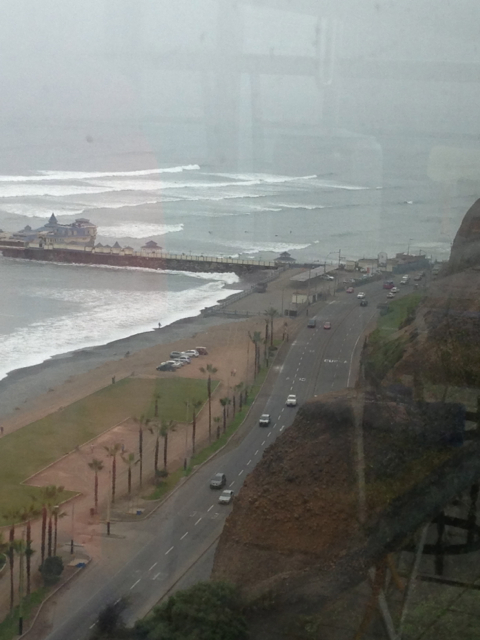 September 13, 2013
The city of Lima sits atop a long cliff looking out to the Pacific Ocean. There were people hang gliding nearby as the wind comes off the ocean and creates a perfect airflow to cruise back and forth above the city.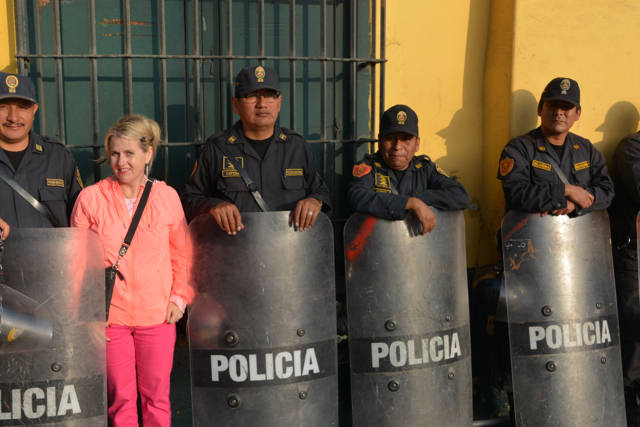 September 13, 2013
Elizabeth felt safe with her new friends.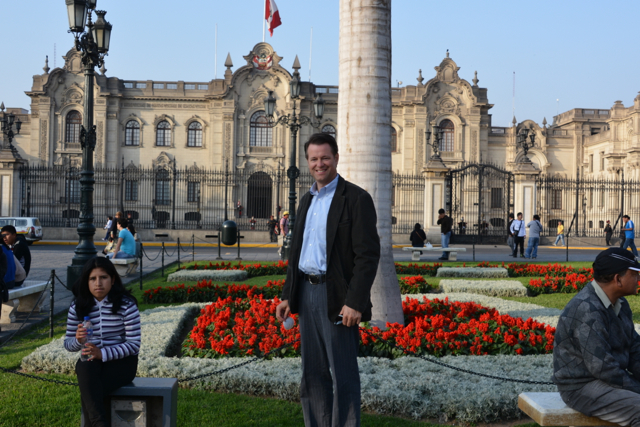 September 13, 2013
We elected to jump on a good old fashioned tour bus so we could see some of the highlights of Lima since we didn't have a lot of time to get around ourselves.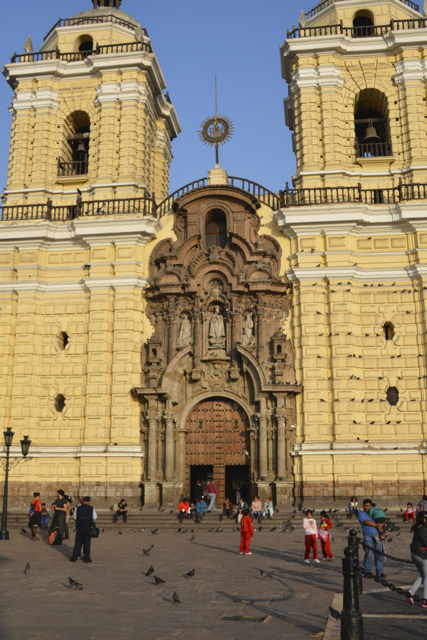 September 13, 2013
We visited some very old churches in Lima.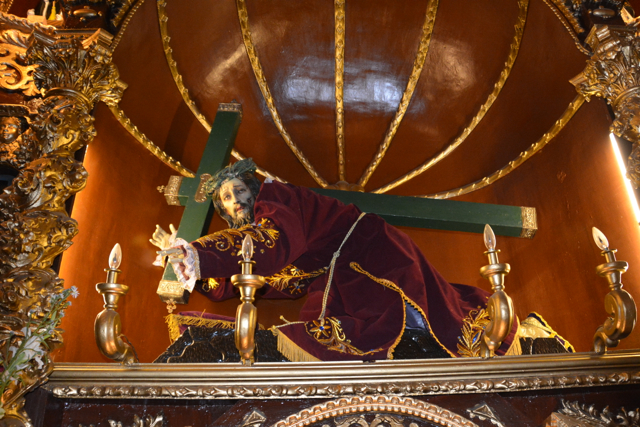 September 13, 2013
I know it's sacrilegious, but doesn't it look like Jesus is giving the Heisman trophy stance?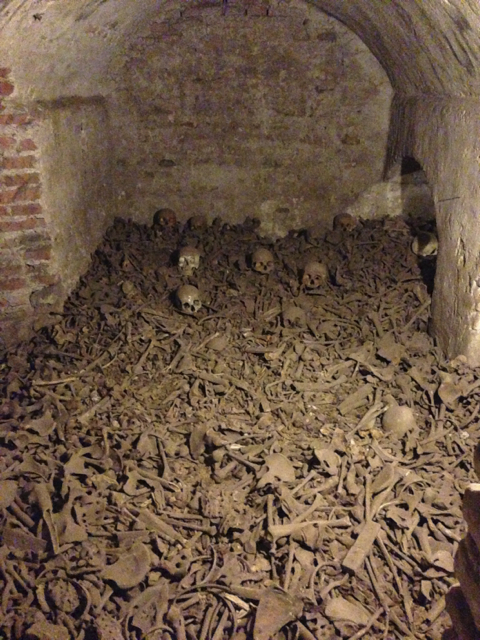 September 13, 2013
Below ground are tunnels and catacombs filled with the bones of long dead citizens of Lima.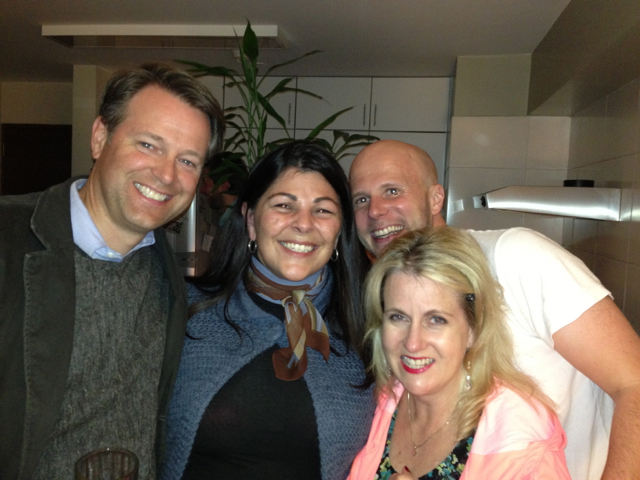 September 13, 2013
Claudia brought us to a birthday party at one of her friends' apartments. It was a tight fit, but everyone had a great time well into the early morning hours.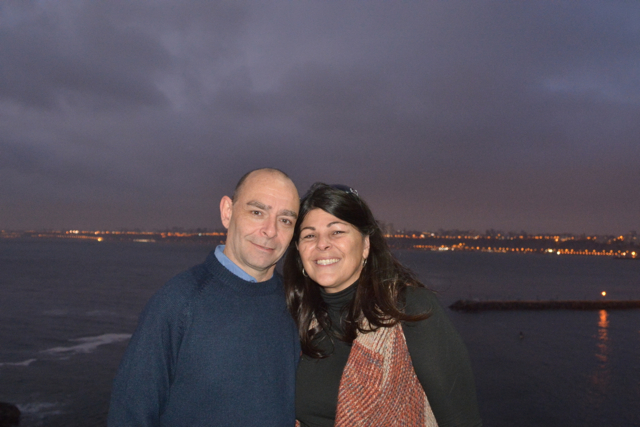 September 14, 2013
Claudia and her fiancÚ with Lima in the background on our last night in South America before returning home.
---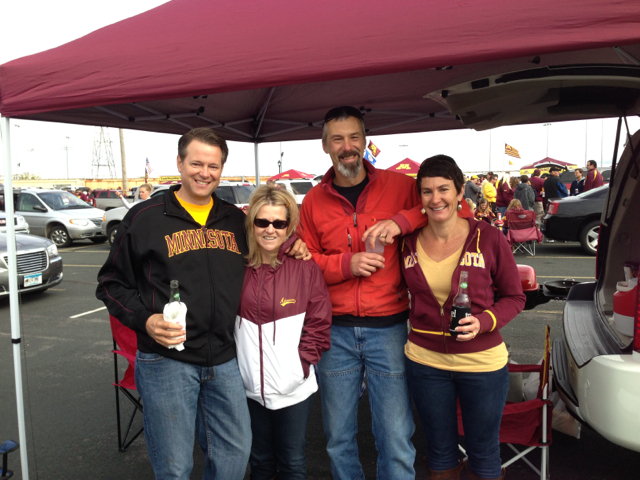 September 21, 2013
Gopher football season is underway which means it's time to get back to tailgating with the Thompsons.
---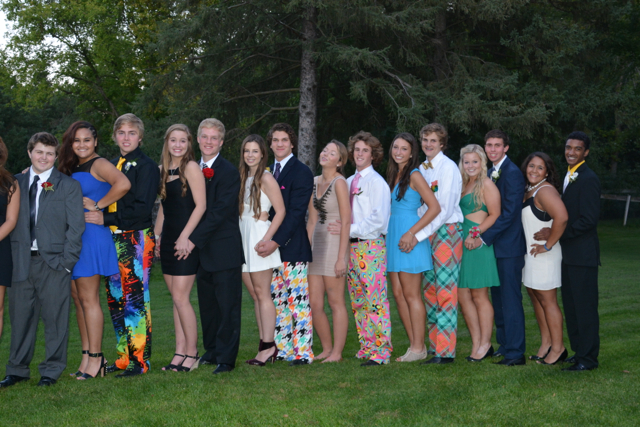 September 21, 2013
Treva and her friends are all decked out for Breck's homecoming dance. These guys have more courage than I ever had wearing the latest in flashy golf pants with their suits.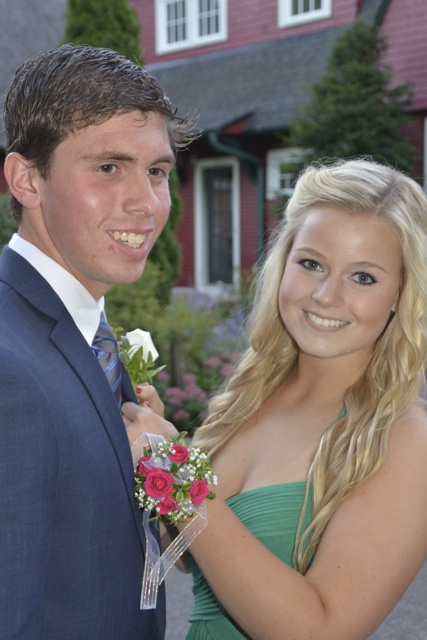 September 21, 2013
Treva pinning a corsage on her date for homecoming.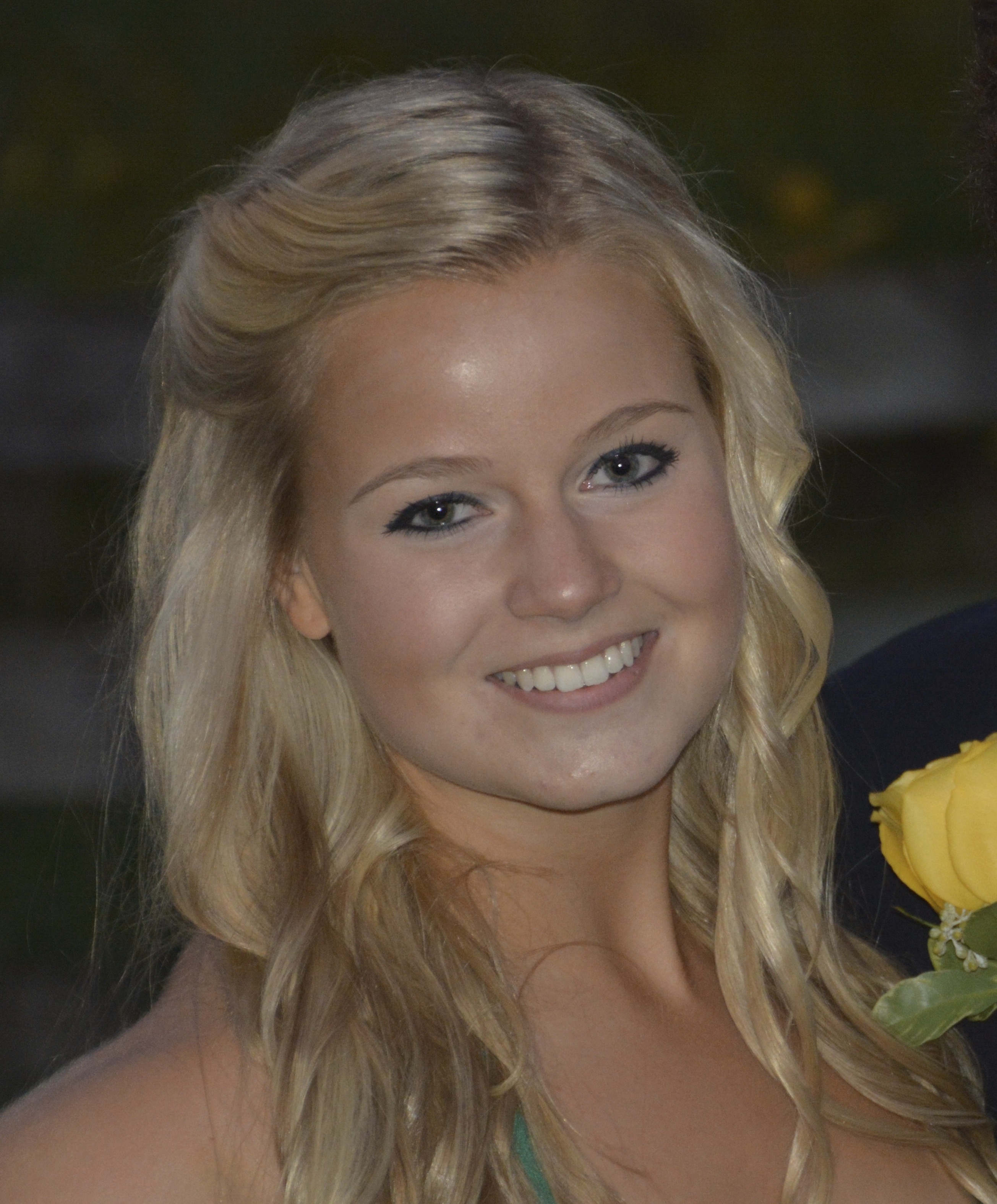 September 21, 2013
Treva looked great for homecoming. (And she's never seen a camera lens she didn't welcome.)