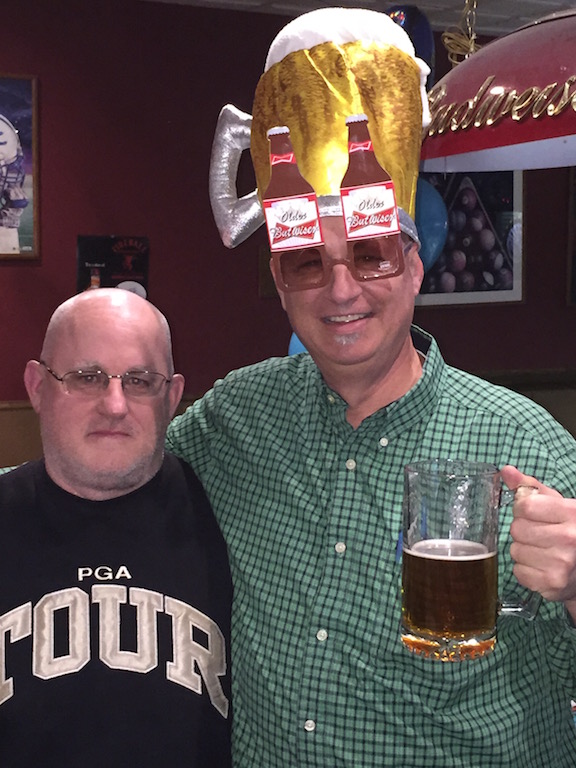 January, 2105
All my friends are turning 50 around this time. Here's just one example of the results.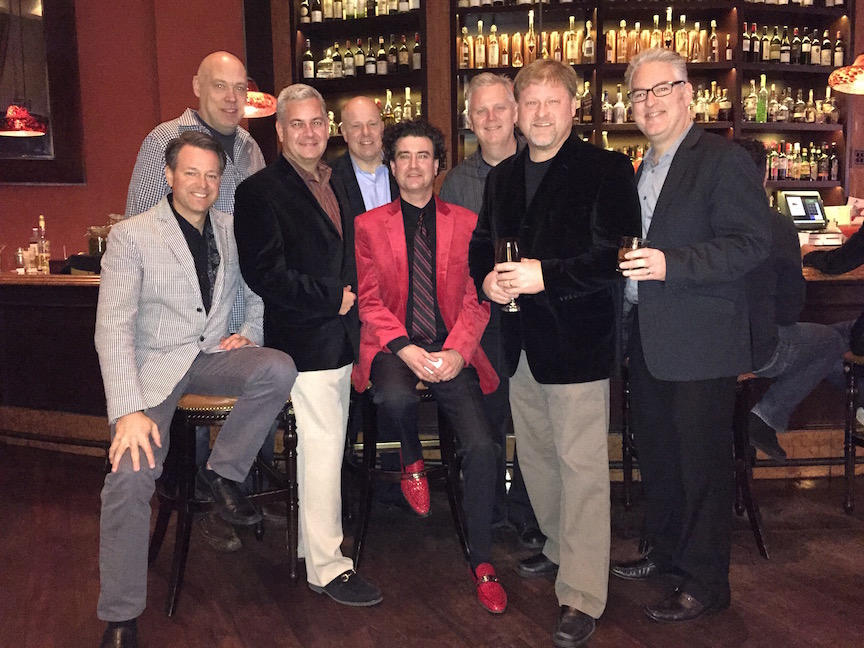 January, 2105
The annual boys trip to Las Vegas was once again in place.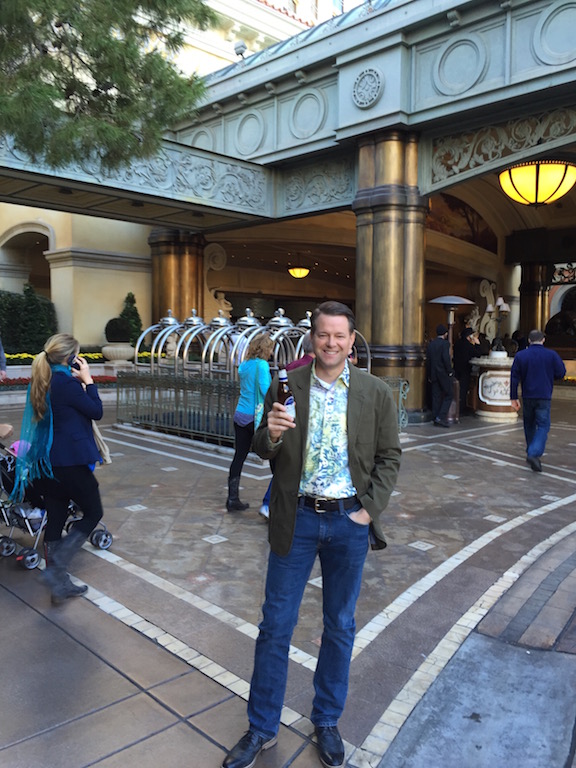 January, 2105
Here's me outside Bellagio.
---
Sailing Trip around the British Virgin Islands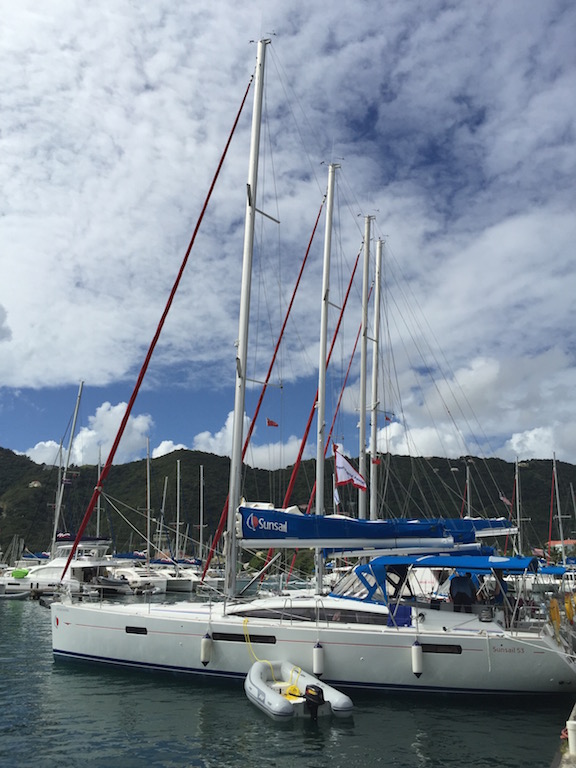 January, 2105
We rented a mono-hull sailboat with our friends Marshall and Marla along with their brother-in-law, Jack to sail around in the British Virgin Islands. We also had a captain name Roy to help keep the wind in our sails. It was Elizabeth's 50th birthday which we celebrated at every stop along the way.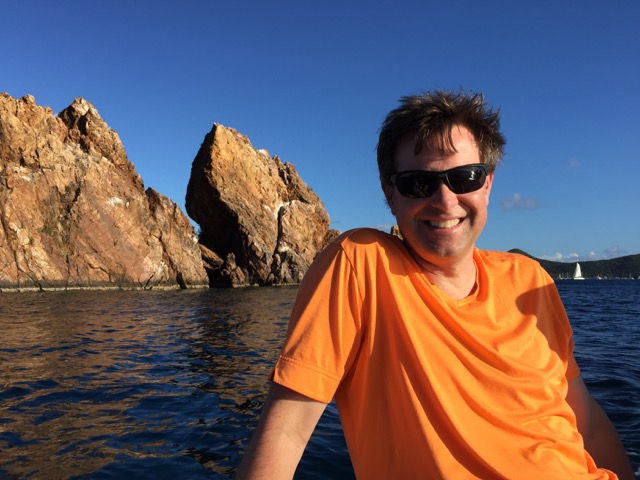 January, 2105
The scenery was fantastic. We sailed, snorkeled, swam, and did plenty of eating and drinking at the various island restaurants and bars.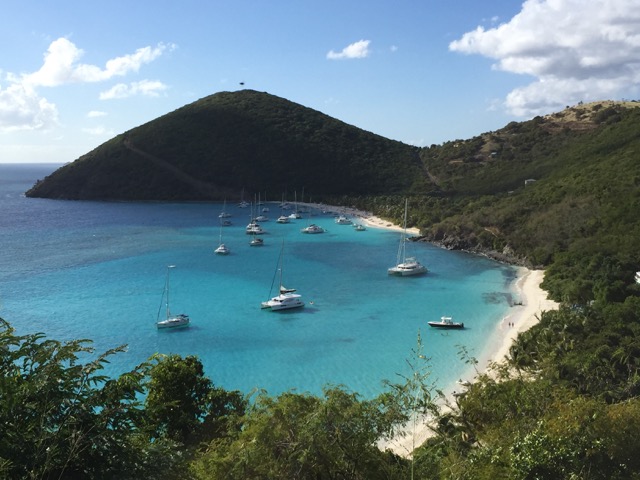 January, 2105
One of the beautiful bays in the BVI. Sailboats have to tie on to a mooring buoy because the water is too shallow at the beach or there are no docks. This bay is home to the famous Soggy Dollar Bar, which is purportedly the original home of the famous Painkiller cocktail (among many others, I'm sure). It's called the soggy dollar because you have to wade into the beach and your money gets wet.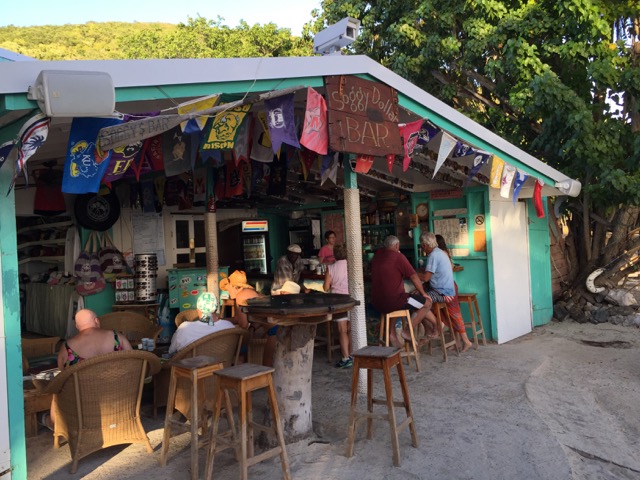 January, 2105
Here's the Soggy Dollar Bar. Home of the Painkiller.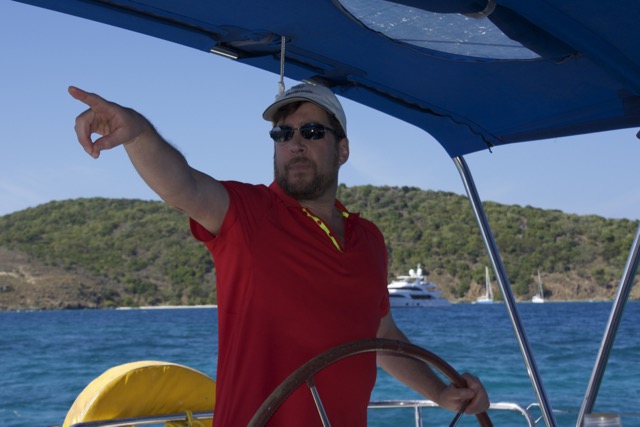 January, 2105
Marshall at the helm.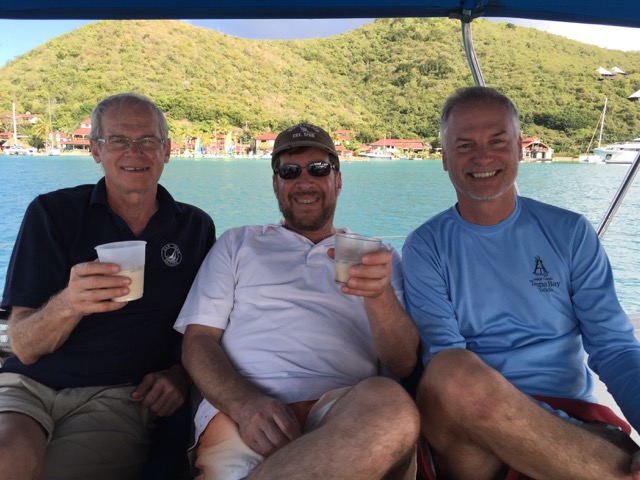 January, 2105
Roy, Marshall and Jack enjoying some downtime on the boat.