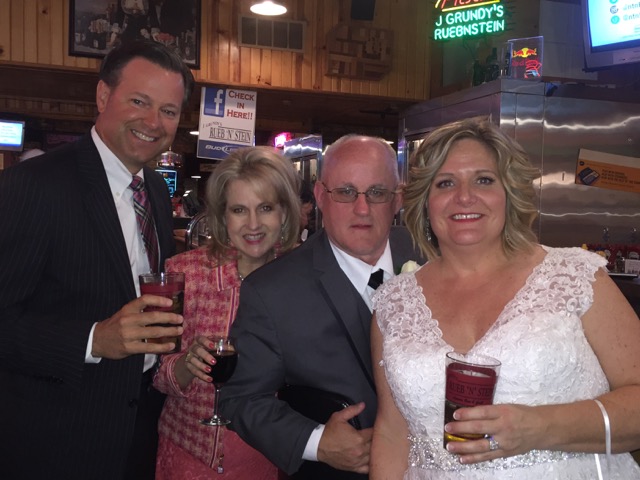 September 19, 2015
Elizabeth and I were fortunate to be chosen to escort the newlyweds, Scott and Jennifer, from the ceremony to the reception. We decided to make a pit stop at The Rueb!
September 19, 2015
It was a great day watching Buzz get married after 50 years. The "up north" crew got together for a picture to mark the occasion.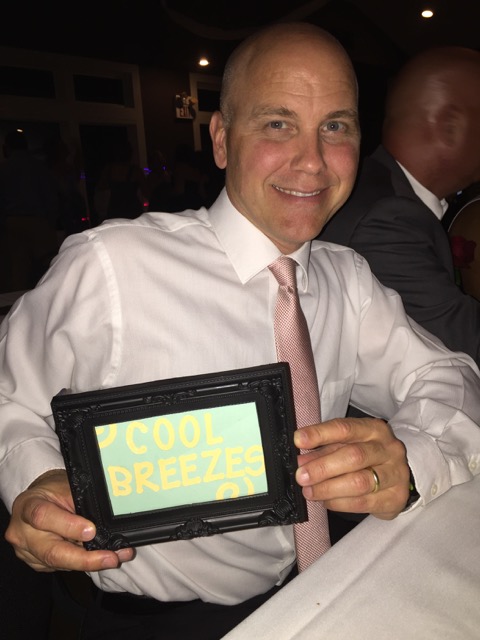 September 19, 2015
Bob was very proud that we were at the "cool breezes" table, paying homage to the greatest era of soft rock, also know as "Buzzy-Bear Music."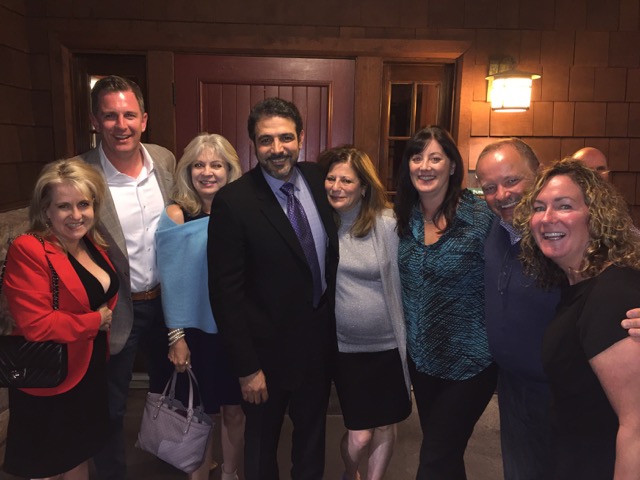 September 20, 2015
We hosted a party at Lord Fletchers for our dear friend, Blythe, to mark her birthday.