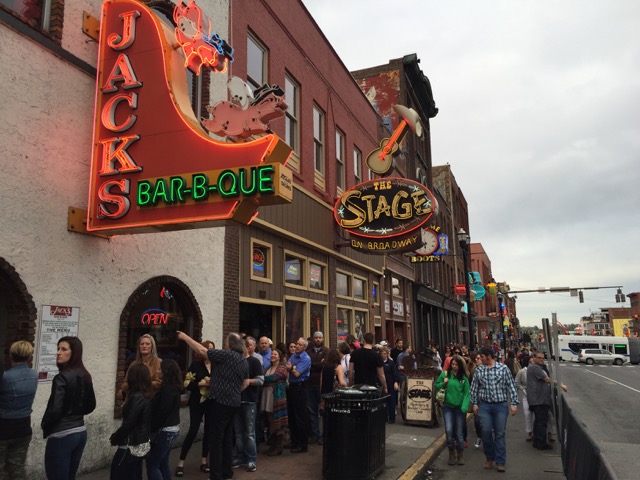 April, 2016
On a free weekend we took a quick trip to Nashville to check out the scene. Broadway during the day seems pretty tame.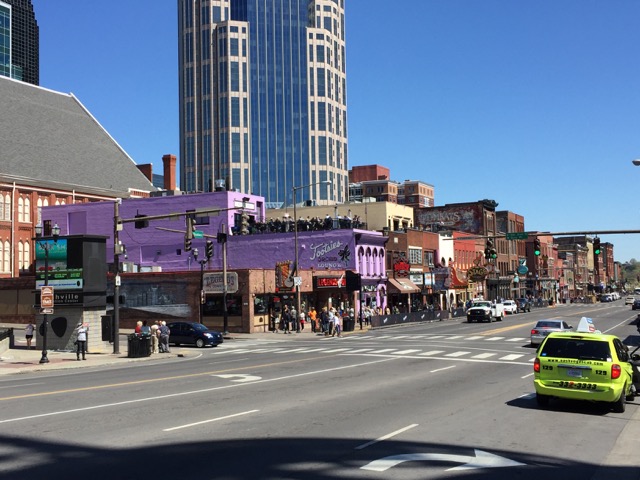 April, 2016
An overview of the famous bars including Tootsie's which is painted lavender.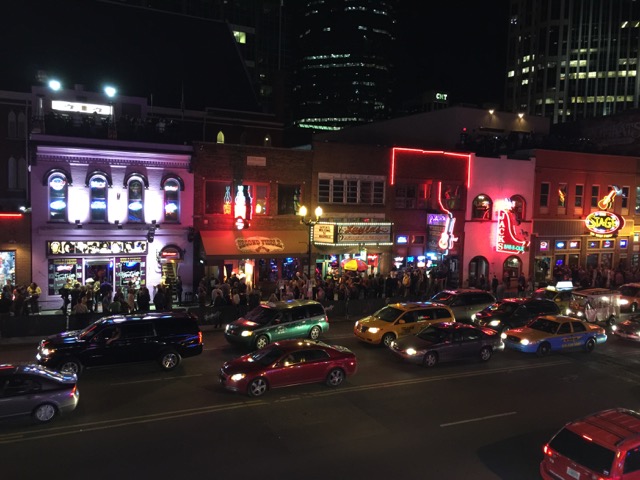 April, 2016
Broadway at night is another matter. Live music plays in all the honkey tonk beer joints along the street.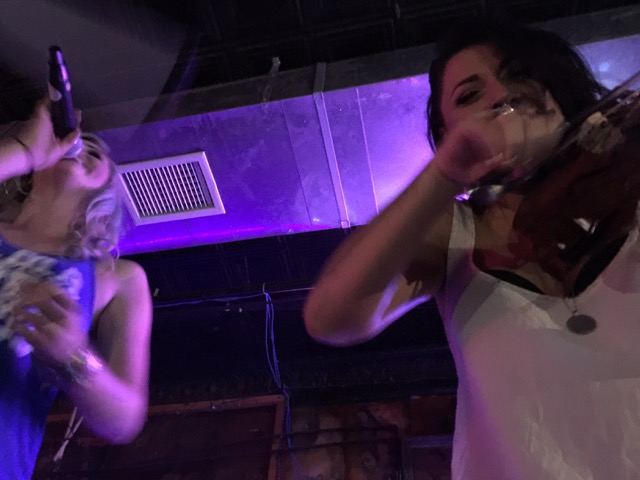 April, 2016
Sometimes the musicians get up close and personal. We had a wonderful rendition of Devil Went Down to Georgia from these two standing on the bar practically on top of us.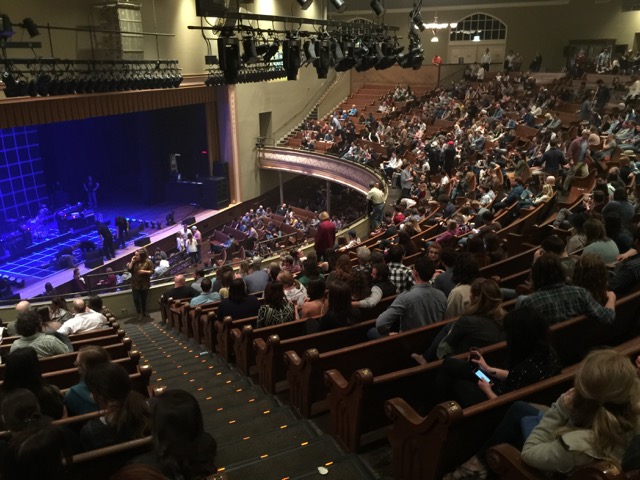 April, 2016
The famous Ryman Auditorium was home to the Grand Ole Opry from 1943 to 1974.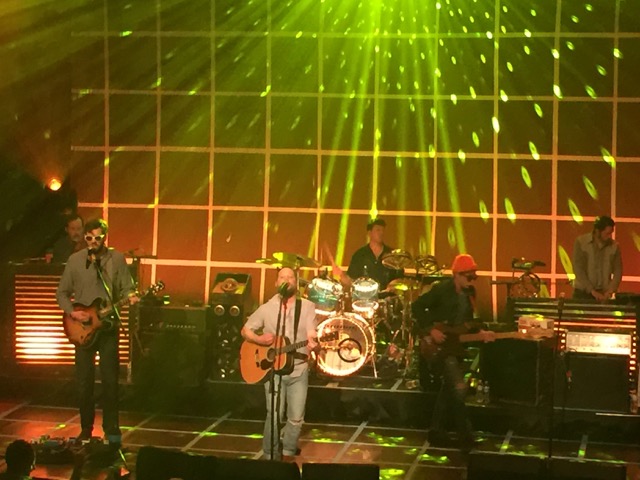 April, 2016
The band we saw was not-so-much in that old country style. This is Dr. Dog which turned out to be a great show.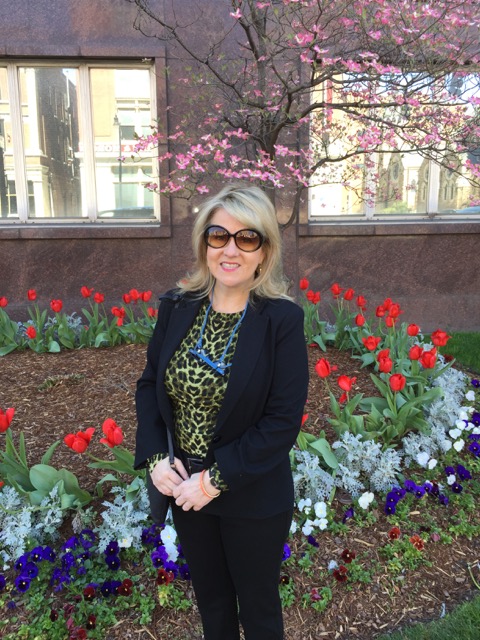 April, 2016
We had some great spring weather to explore the city.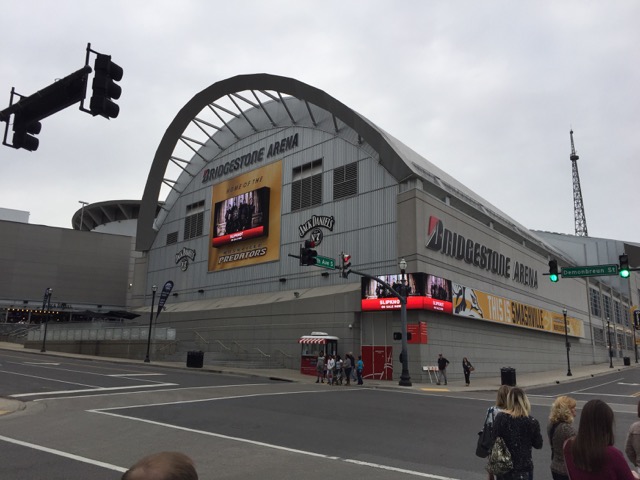 April, 2016
Bridgestone Arena was right by our hotel and is home to the Nashville Predators.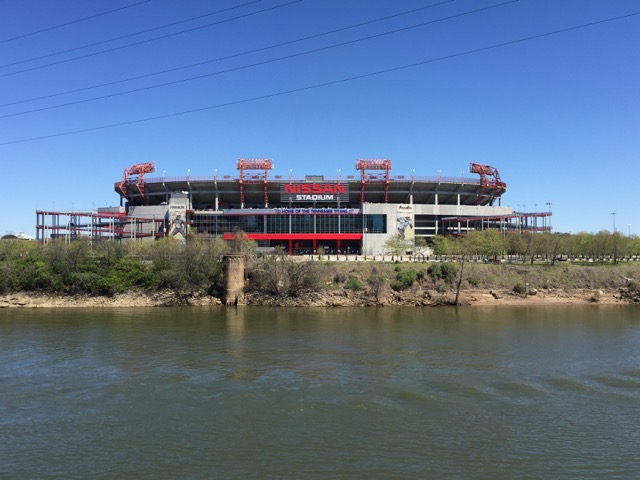 April, 2016
Nissan Stadium is the home field venue for the Tennessee Titans.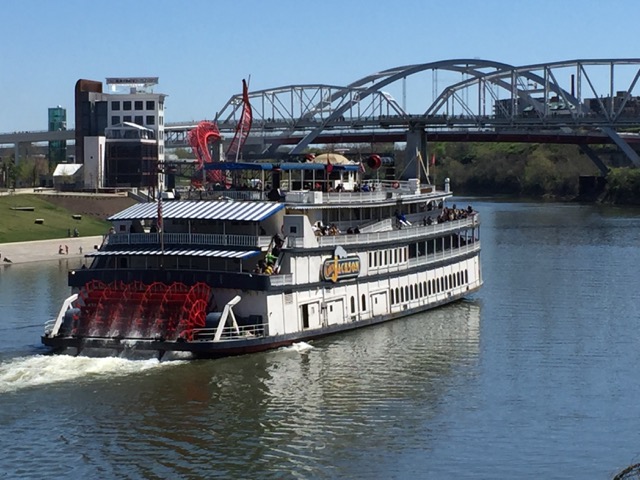 April, 2016
The Cumberland River has played an important role in the history of Nashville. Part of that history includes a flood in 2010 when the river crested at over 51 feet.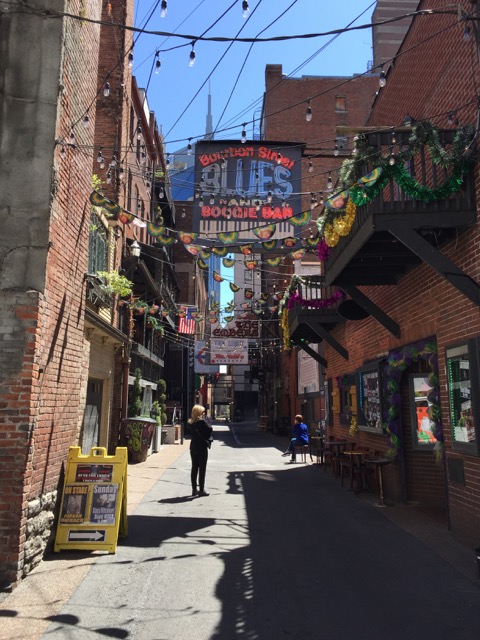 April, 2016
Printer's Alley has turned into a popular nightclub hangout.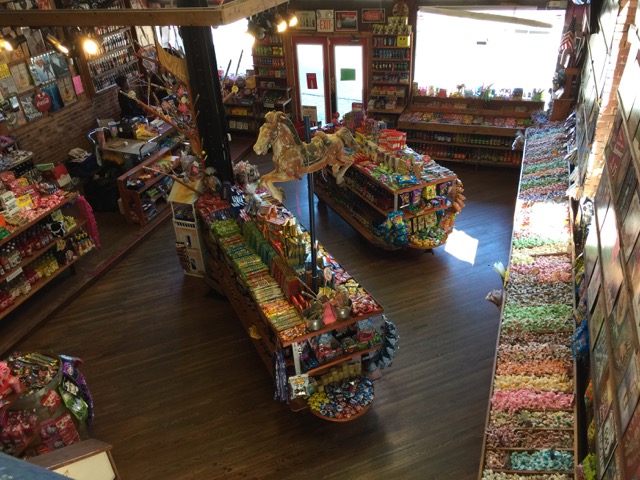 April, 2016
If you're looking for that unusual bottle of pop or piece of candy, Rocket Fizz is your place.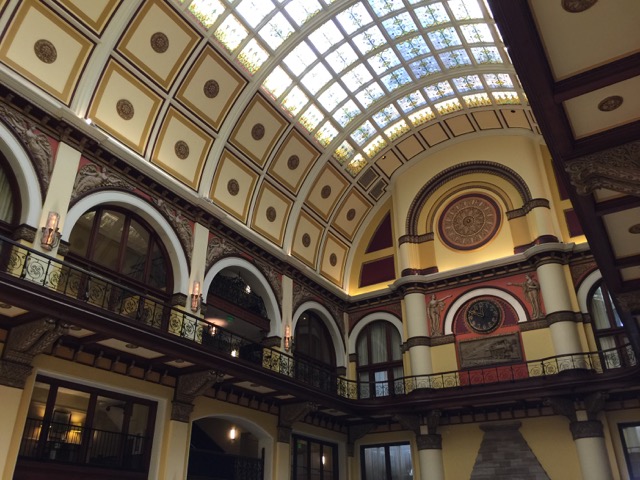 April, 2016
Union Station was transformed into a swanky hotel.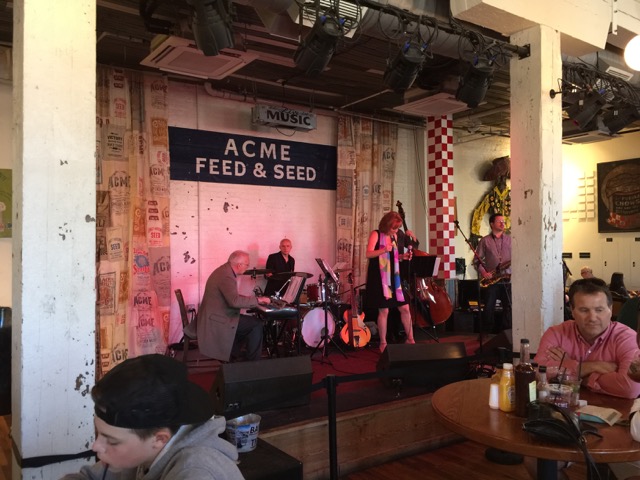 April, 2016
Acme Feed & Seed is another famous place for live music and food at the end of Broadway. It is also home to Acme Radio.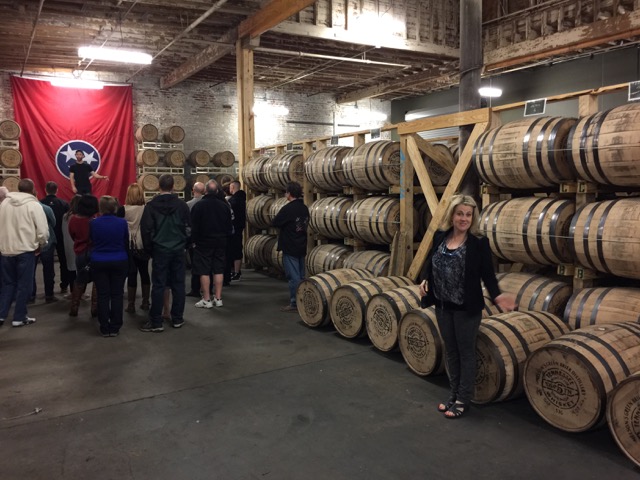 April, 2016
We took the tour of Nelson's Greenbrier Distillery which was shuttered during prohibition and in 2009, 100 years after its closing, re-opened by the grandsons of Charles and Louisa Nelson.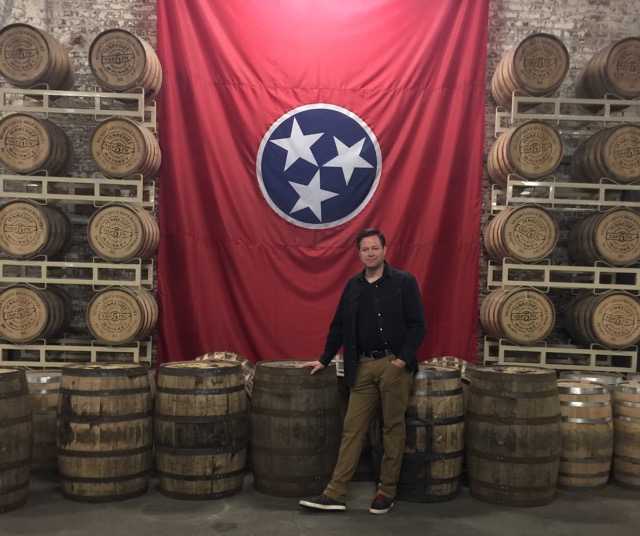 April, 2016
Whiskey is a big deal in Tennessee and Kentucky.
---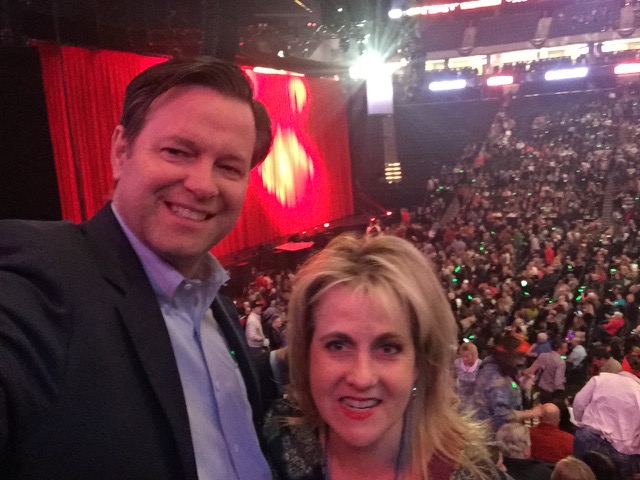 April 7, 2016
Somehow Elizabeth convinced me to go to the Barry Manilow concert for the second time in about 5 years. That's enough now.
---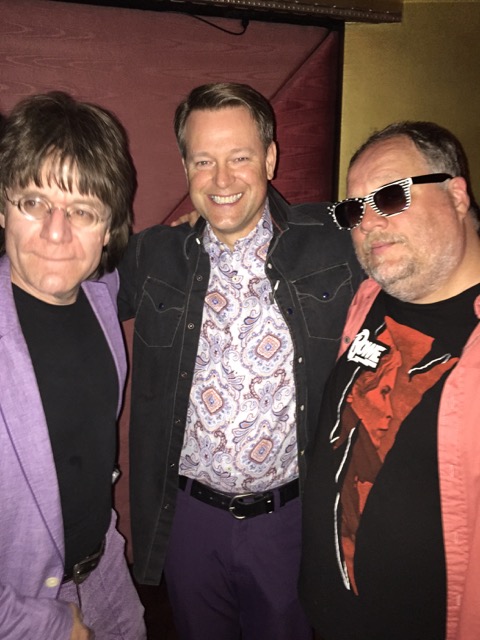 April 23, 2016
The whole world, but especially those of us in Minnesota, were shocked when we learned of the passing of Prince. There was memorials, concerts and parties put together almost immediately. Elizabeth and I went to our friend Scott's party palace for an impromptu dance party. Here I am with the Scotts.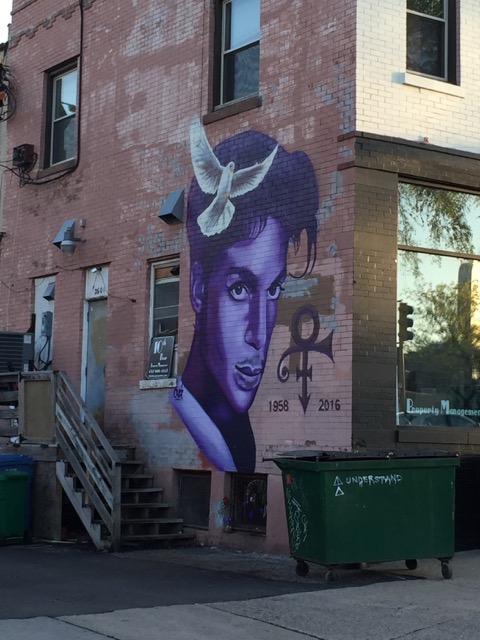 April, 2016
Someone painted a Prince mural which is only a couple blocks from where Jett is currently living in Uptown.
---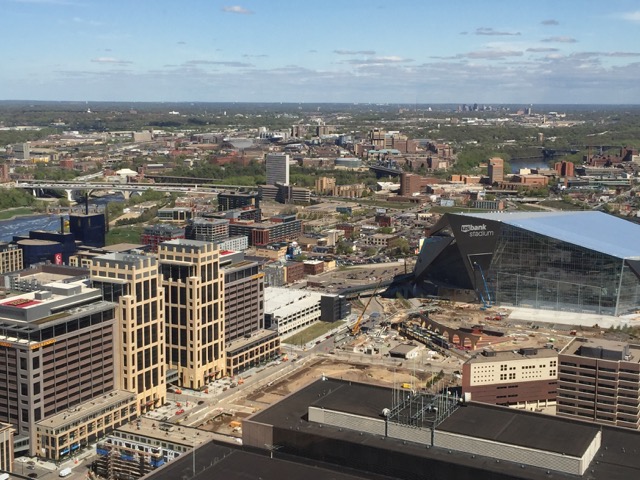 April, 2016
It's coming along quickly. The Vikings faithful are getting exciting about our prospects for a great season in our new stadium. Skol Vikings.