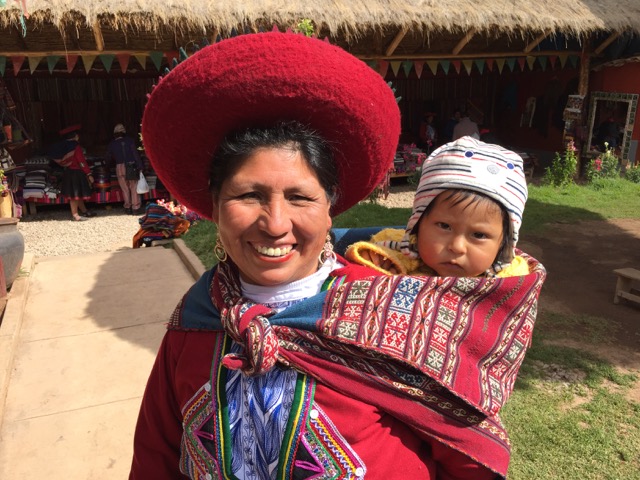 May, 2016
In May we took our son, Jett, to Peru to visit the 15th Century Inca citadel Machu Picchu for his birthday. It was a long journey to get there by plane, train and automobile but we finally made it to Machu Picchu Village. On the way we stopped to see local artisans showing their crafts. This mother and child are wearing traditional attire.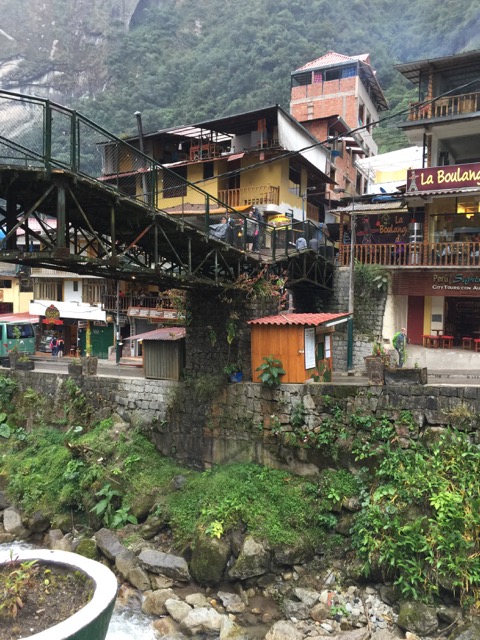 May, 2016
This is the village which has the primary job today of catering to tourists on their way to visit the ruins.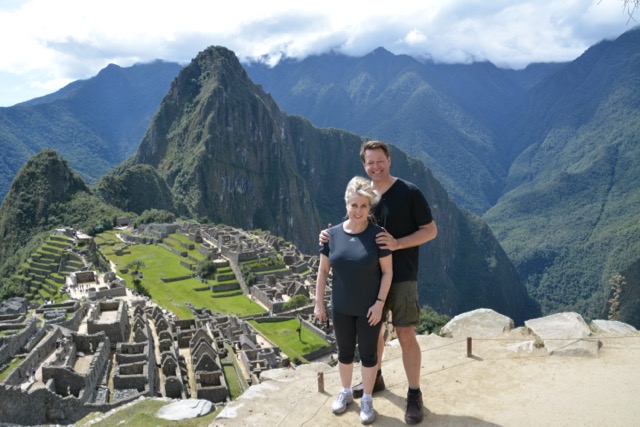 May, 2016
The bus ride up the hill from the village is steep and scary, but when you arrive it is breathtaking. Elizabeth and I pose in one of the popular spots with the familiar view in the background.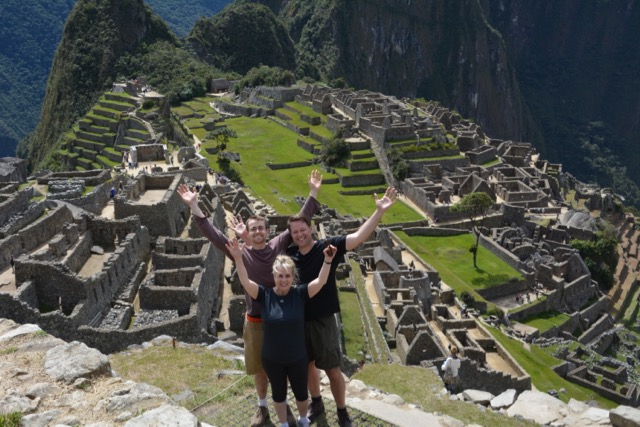 May, 2016
We made it!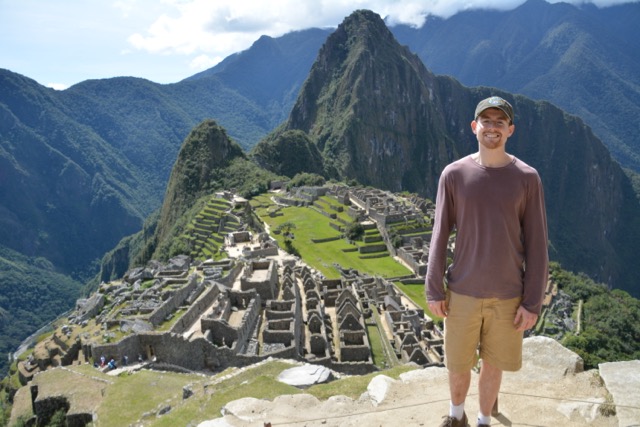 May, 2016
Jett with the citadel behind him.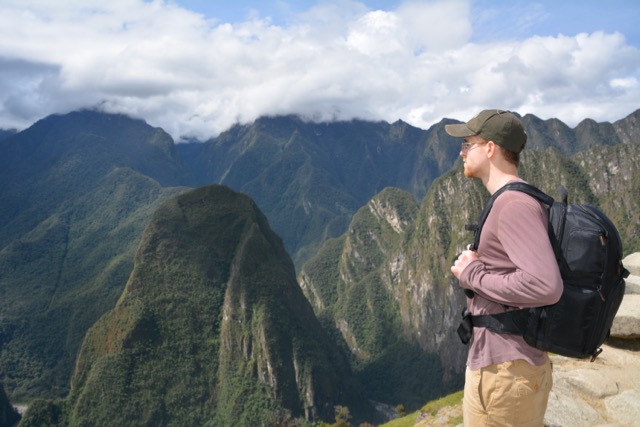 May, 2016
Jett enjoyed the hiking all around the site.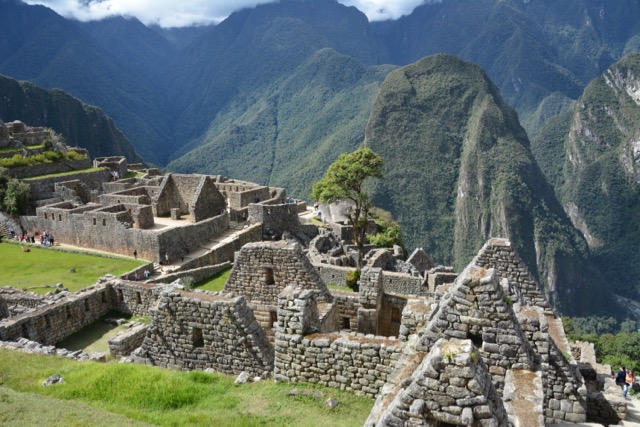 May, 2016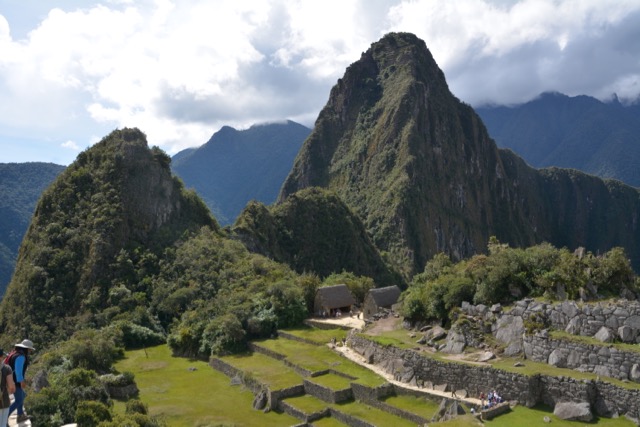 May, 2016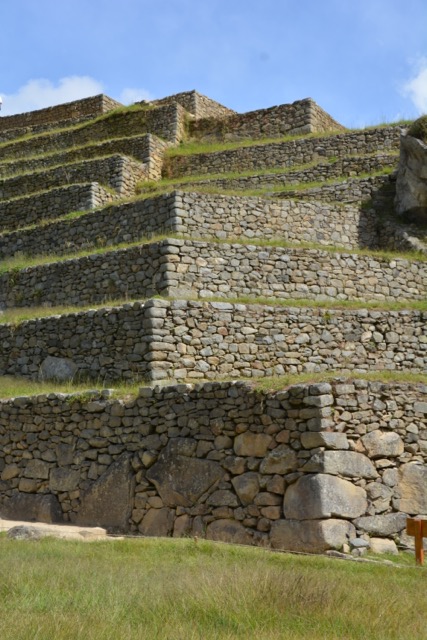 May, 2016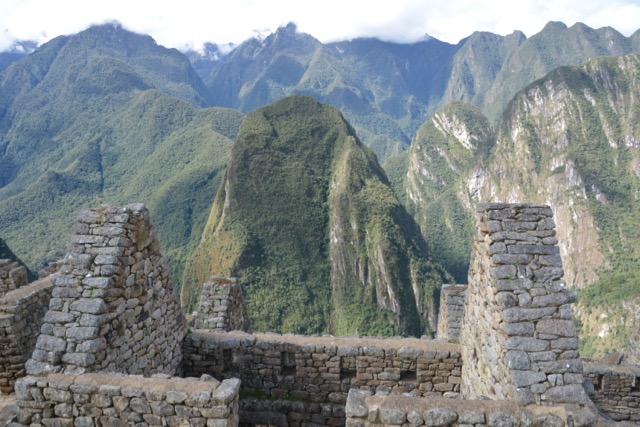 May, 2016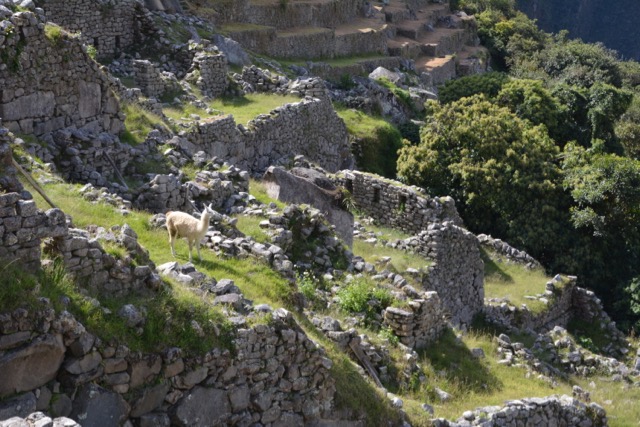 May, 2016
Text.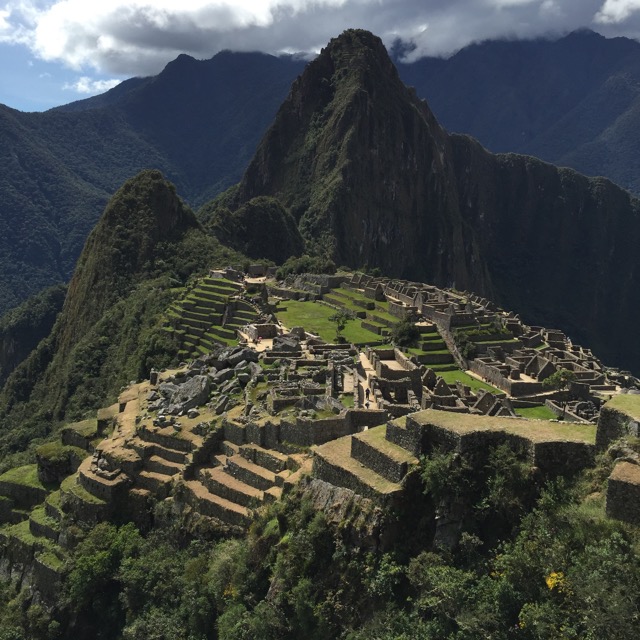 May, 2016
We did the long hike up to the Sun Gate which gives an incredible view of the entire site.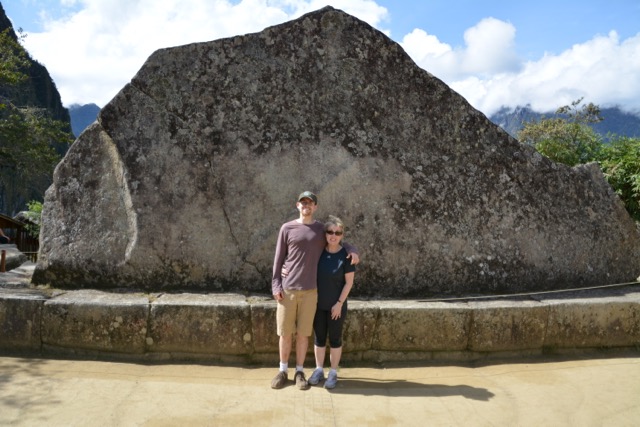 May, 2016
Elizabeth and Jett pose in front of the Sacred Rock.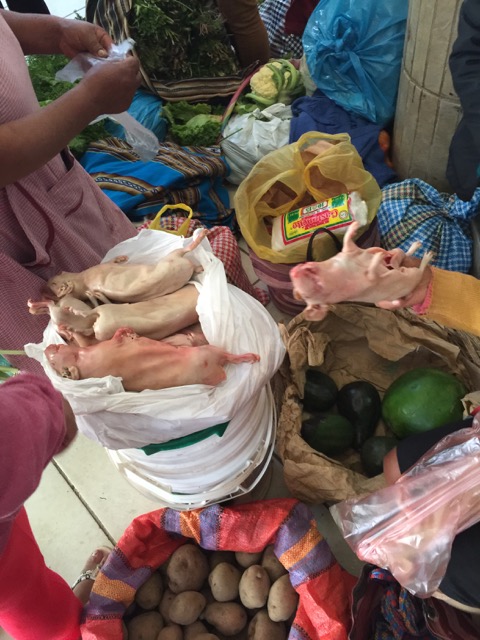 May, 2016
Back in the pueblo it's business as usual with shoppers looking for the freshest guinea pig they can find.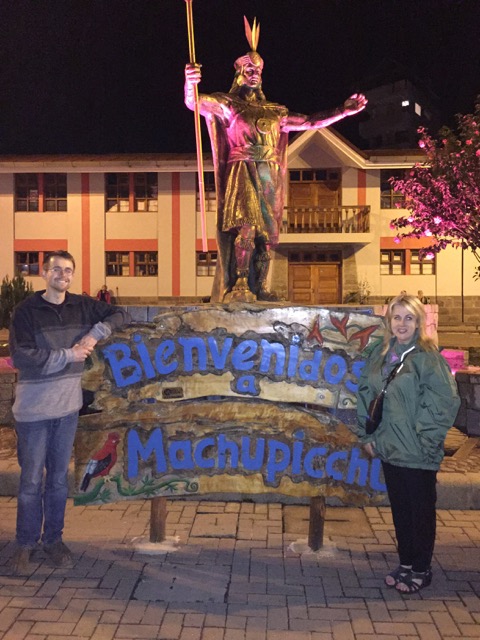 May, 2016
The central square of Machu Picchu village.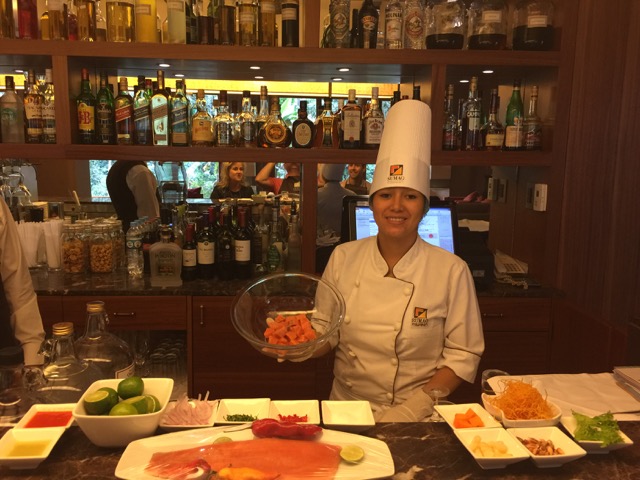 May, 2016
Our hotel was luxurious and even held classes to teach us how to make traditional ceviche and pisco sours.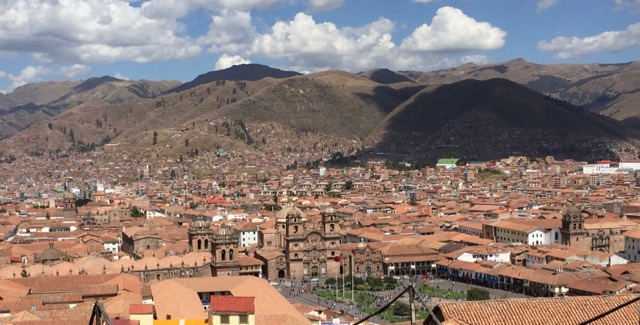 May, 2016
From Machu Picchu we ventured to Cusco, a city situated at 11,200 feet above sea level. It was the capital of the Inca Empire from the 13th century until the 16th century Spanish Conquest.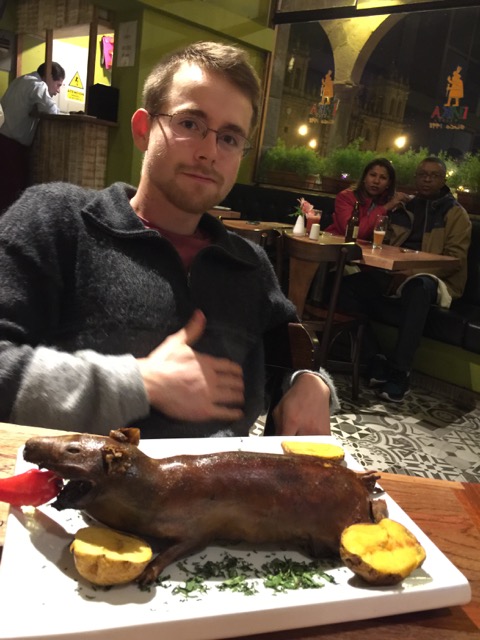 May, 2016
Jett had to try the local delicacy at one of the better restaurants in Cusco. I asked him how it felt to eat our first pet. (RIP Posey)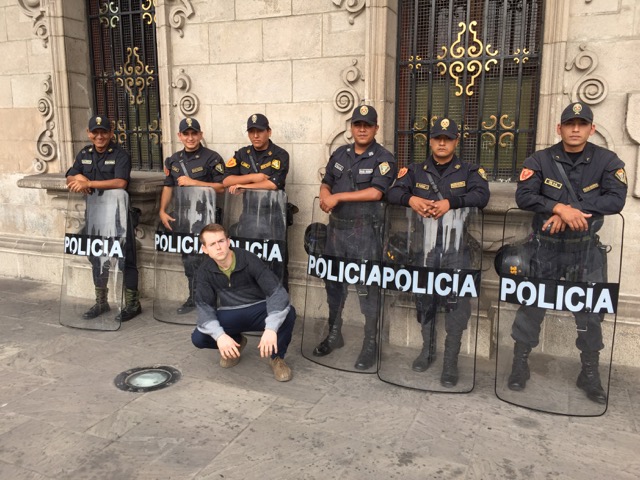 May, 2016
Back in Lima Jett couldn't resist a chance to mug with the local police.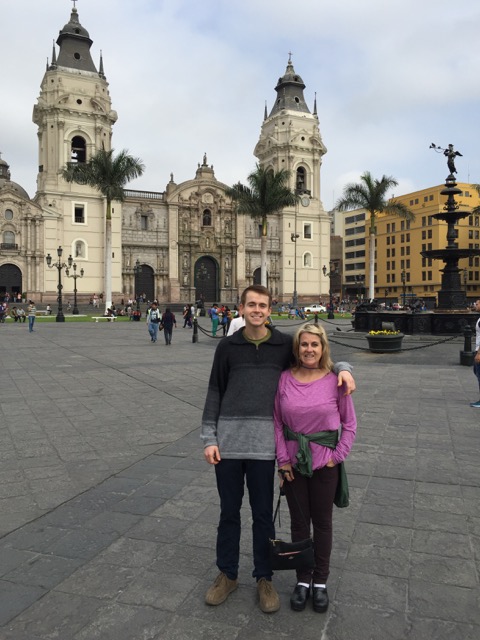 May, 2016
We ended our journey to Peru in Lima where we walked around and saw the sights. It was a wonderful trip. Our only regret was Jett and I eating one last serving of ceviche which turned out to be past its prime. Three days after our return he was in the hospital and we both spent four days on our backs with Salmonella and Norovirus. Thankfully it didn't kick in while we were on the plane coming home.
---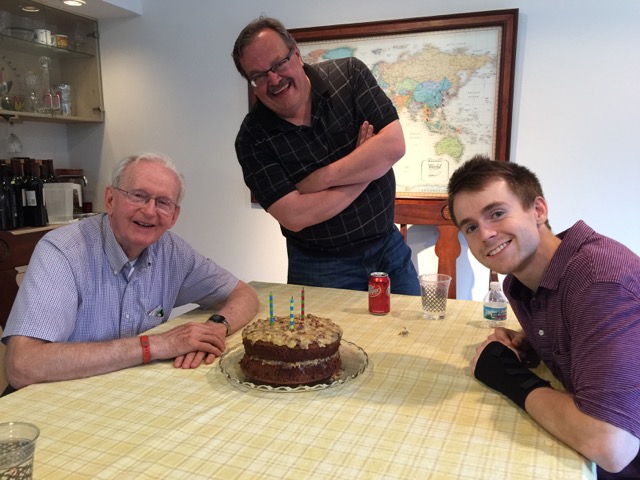 May, 2016
May birthdays were celebrated at our house. Dick, Brian and Jett helped blow out the candles.