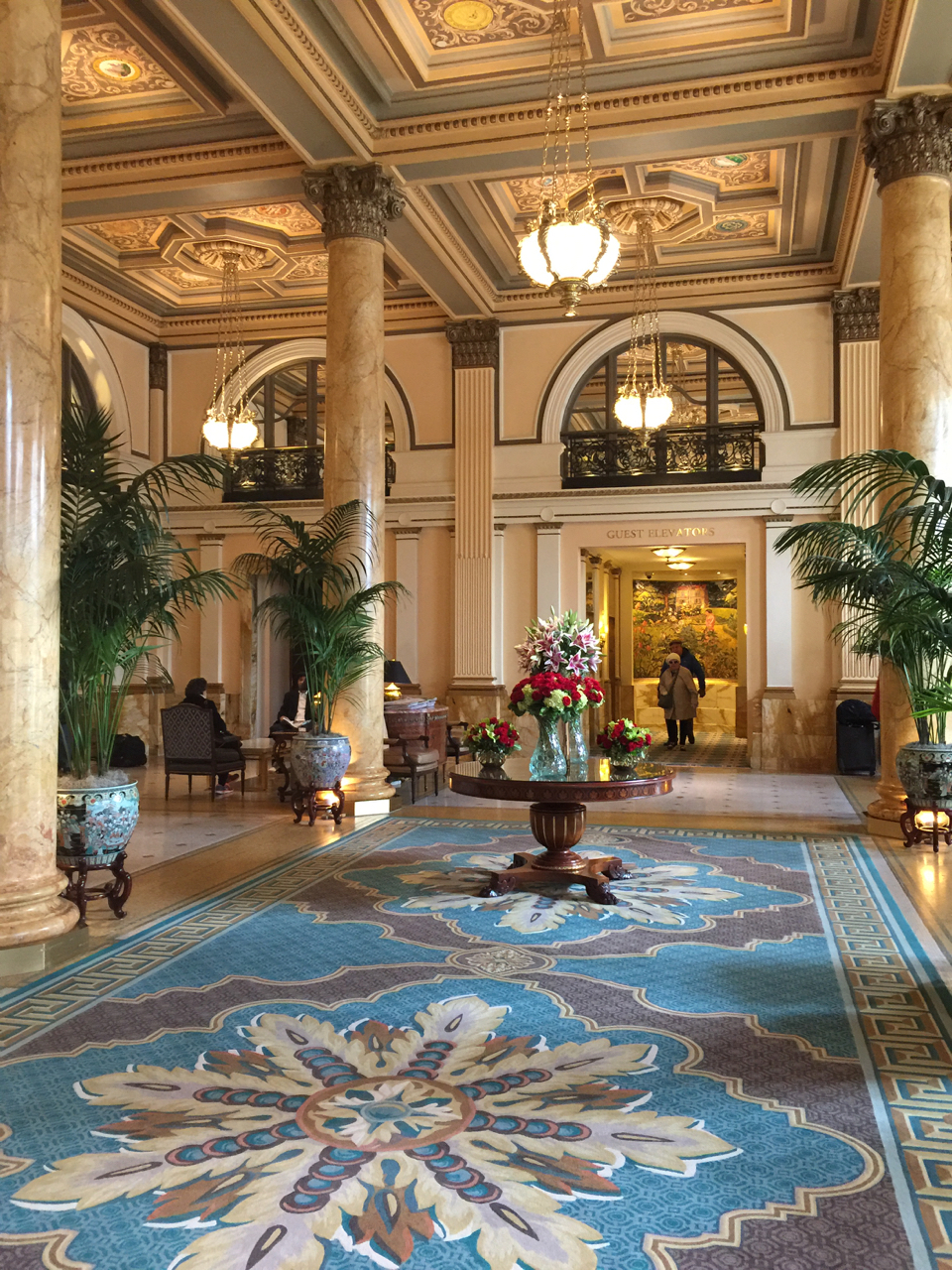 March 8, 2017
I went to Washington D.C. for the Big Ten Basketball tournament and to catch up with some friends. This is the lobby of the Willard Intercontinental which was my home for five days.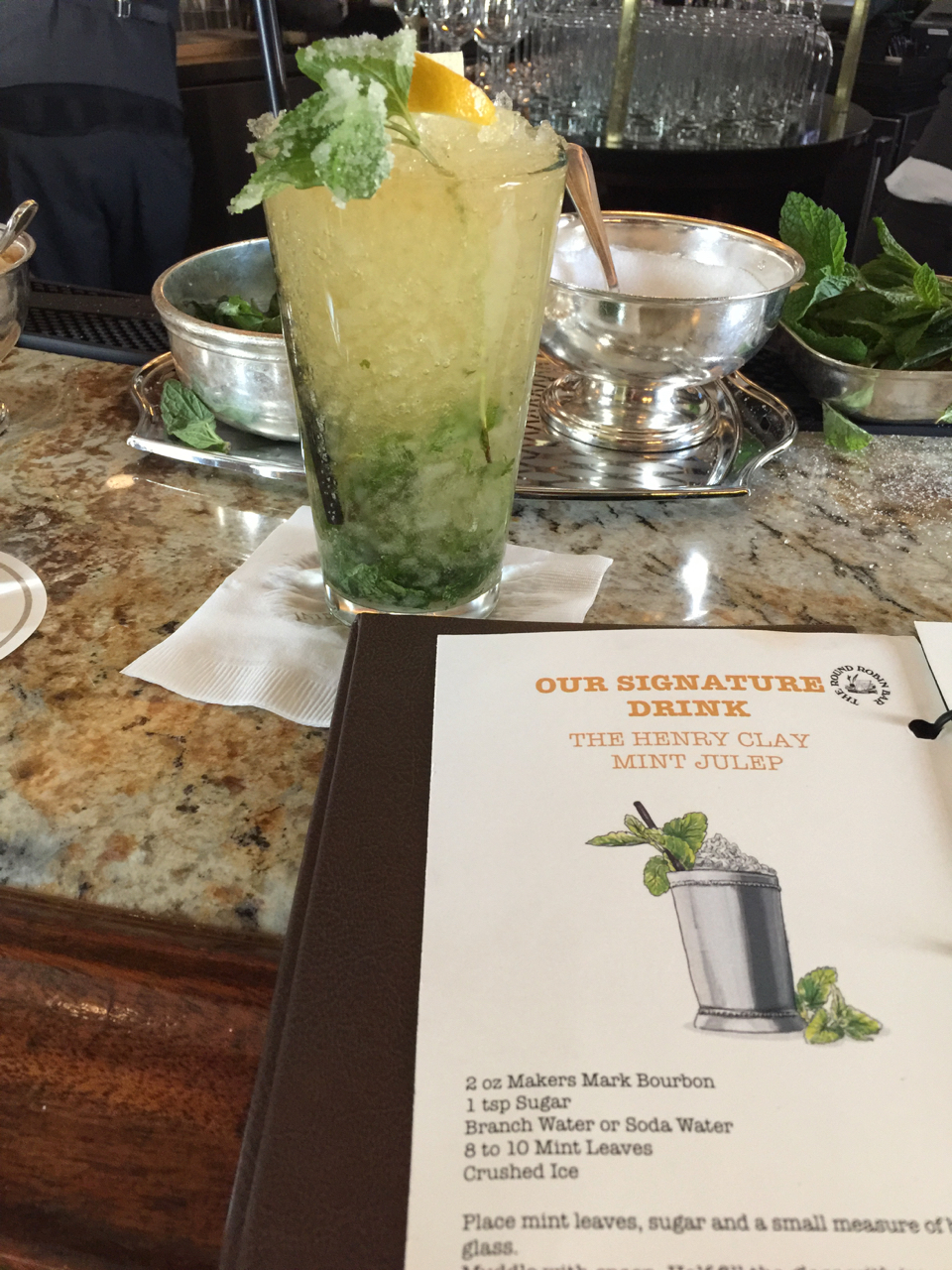 March 8, 2017
I discovered the Round Robin bar which is one of DC's most famous watering holes.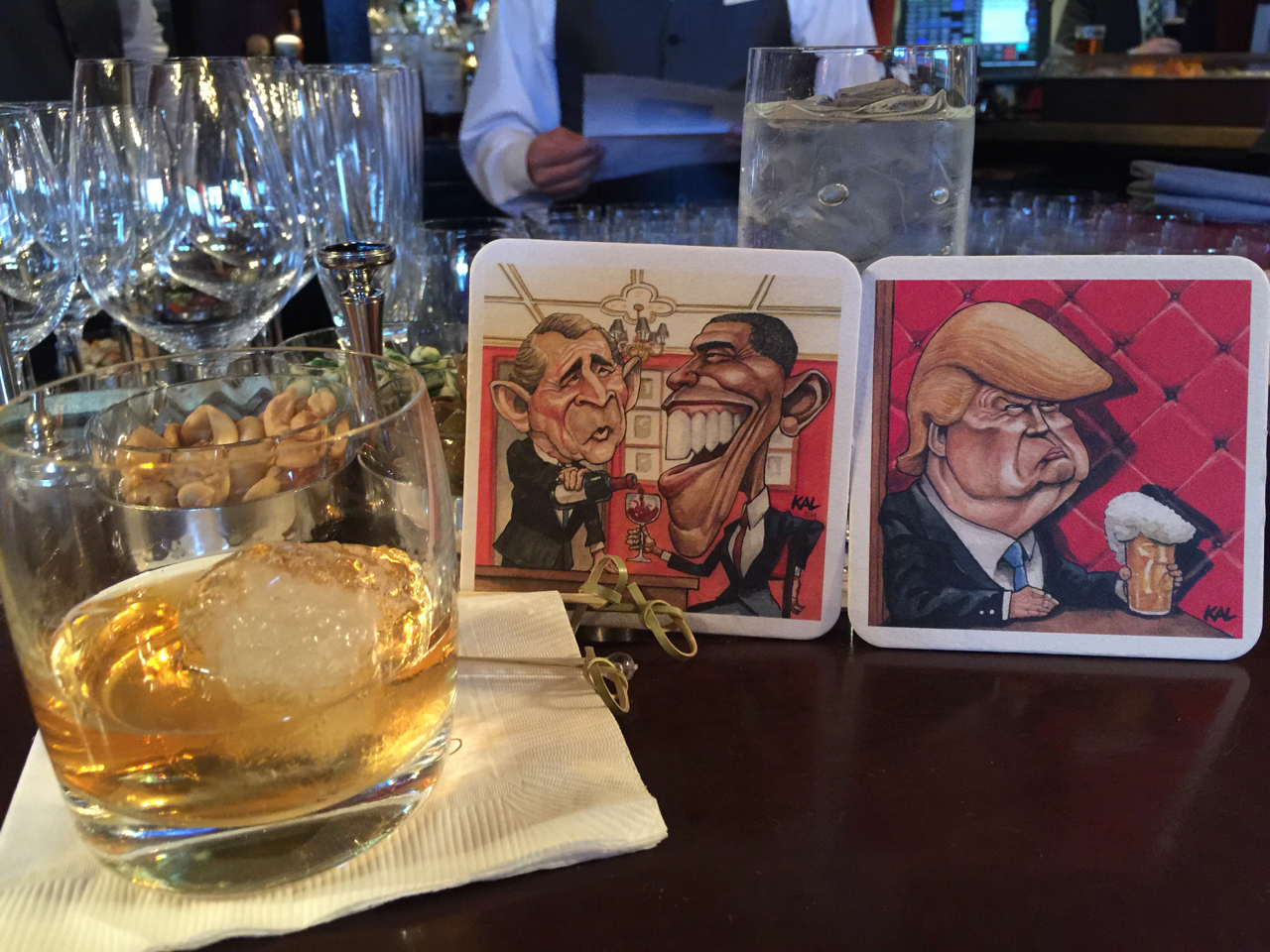 March 8, 2017
Another was the basement bar at the Hay Adams which had very amusing coasters.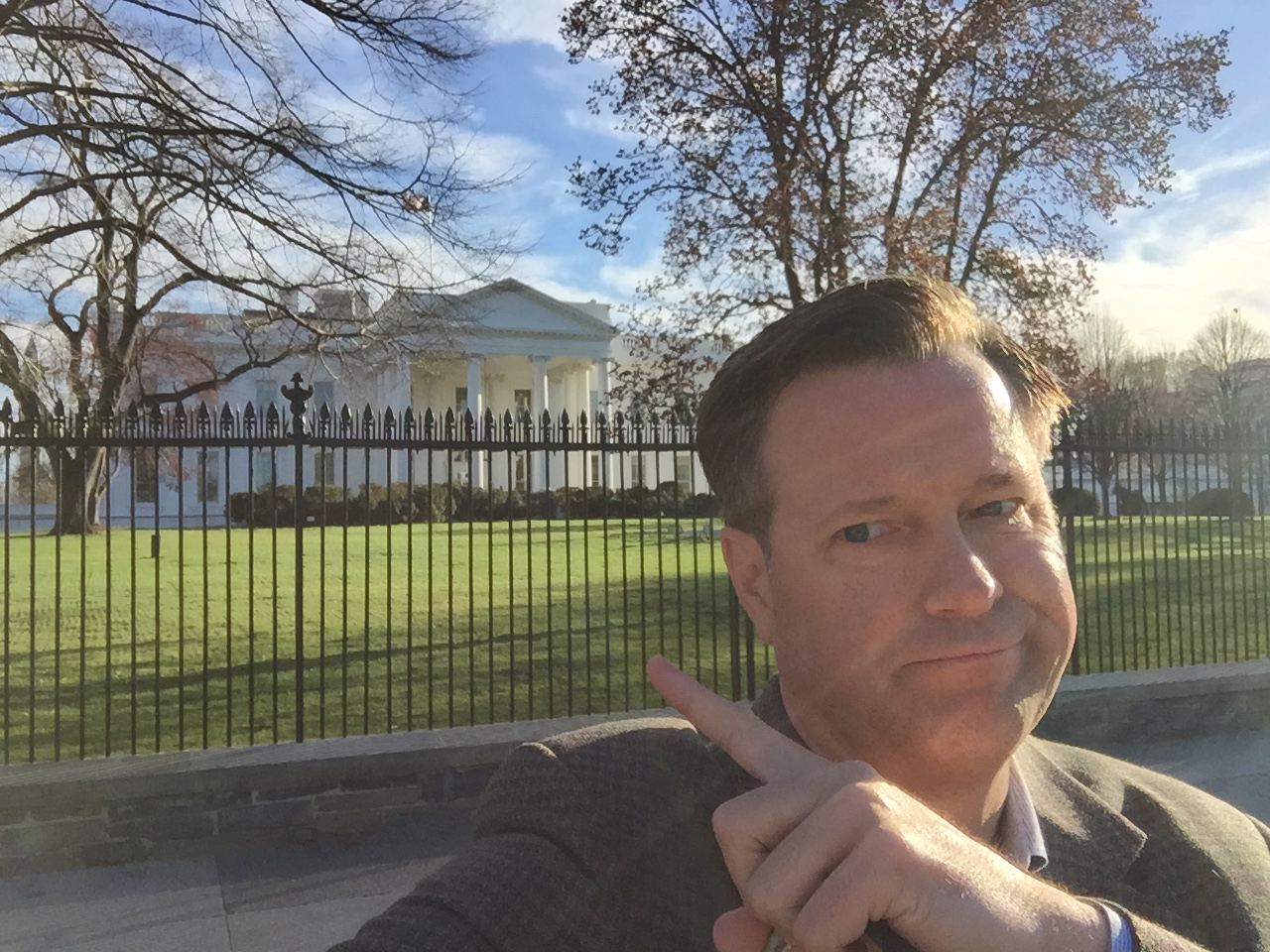 March 8, 2017
Expressing my thoughts about the current occupant.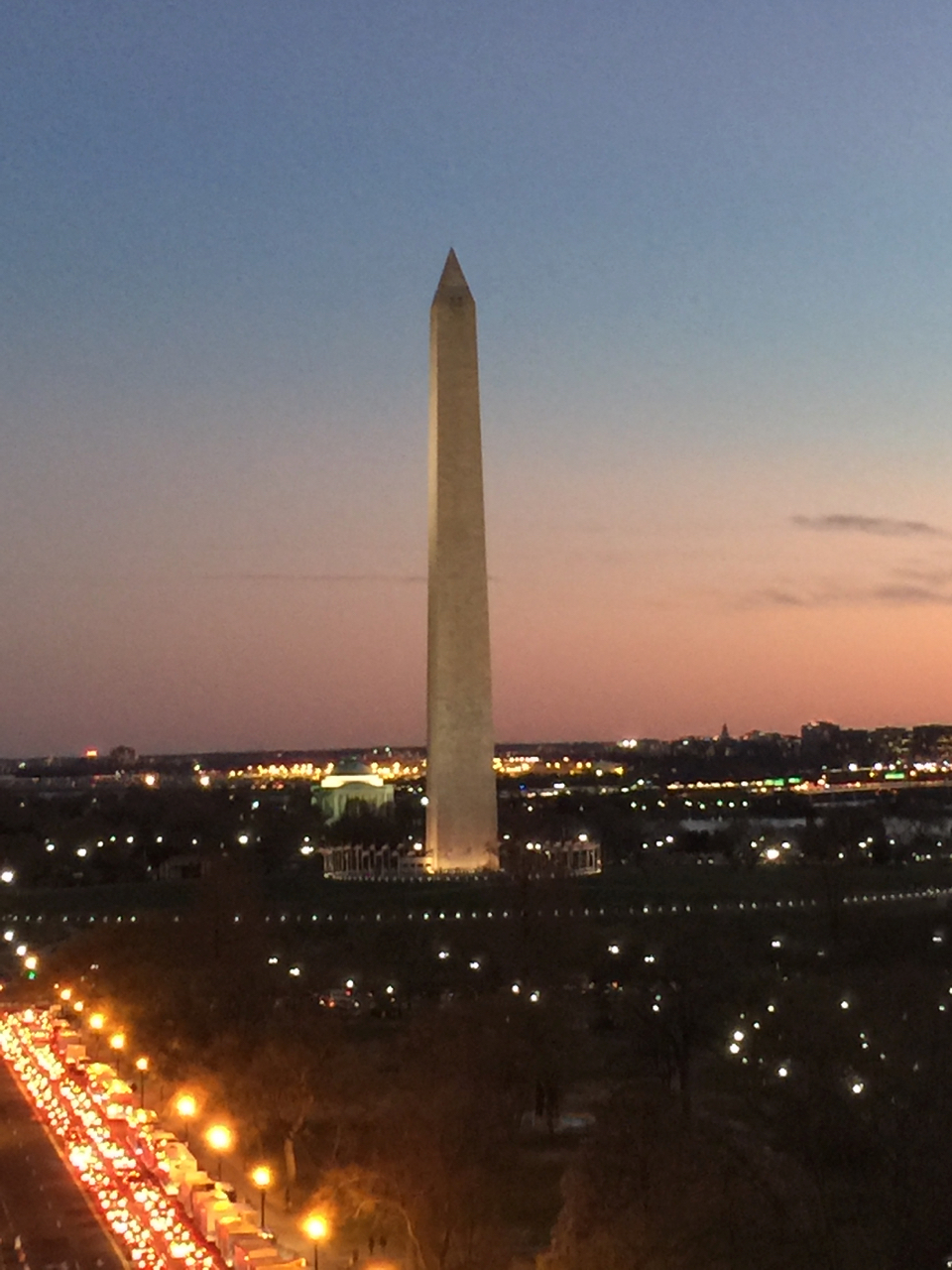 March 8, 2017
Beautiful view from the W hotel rooftop of the Washington Monument.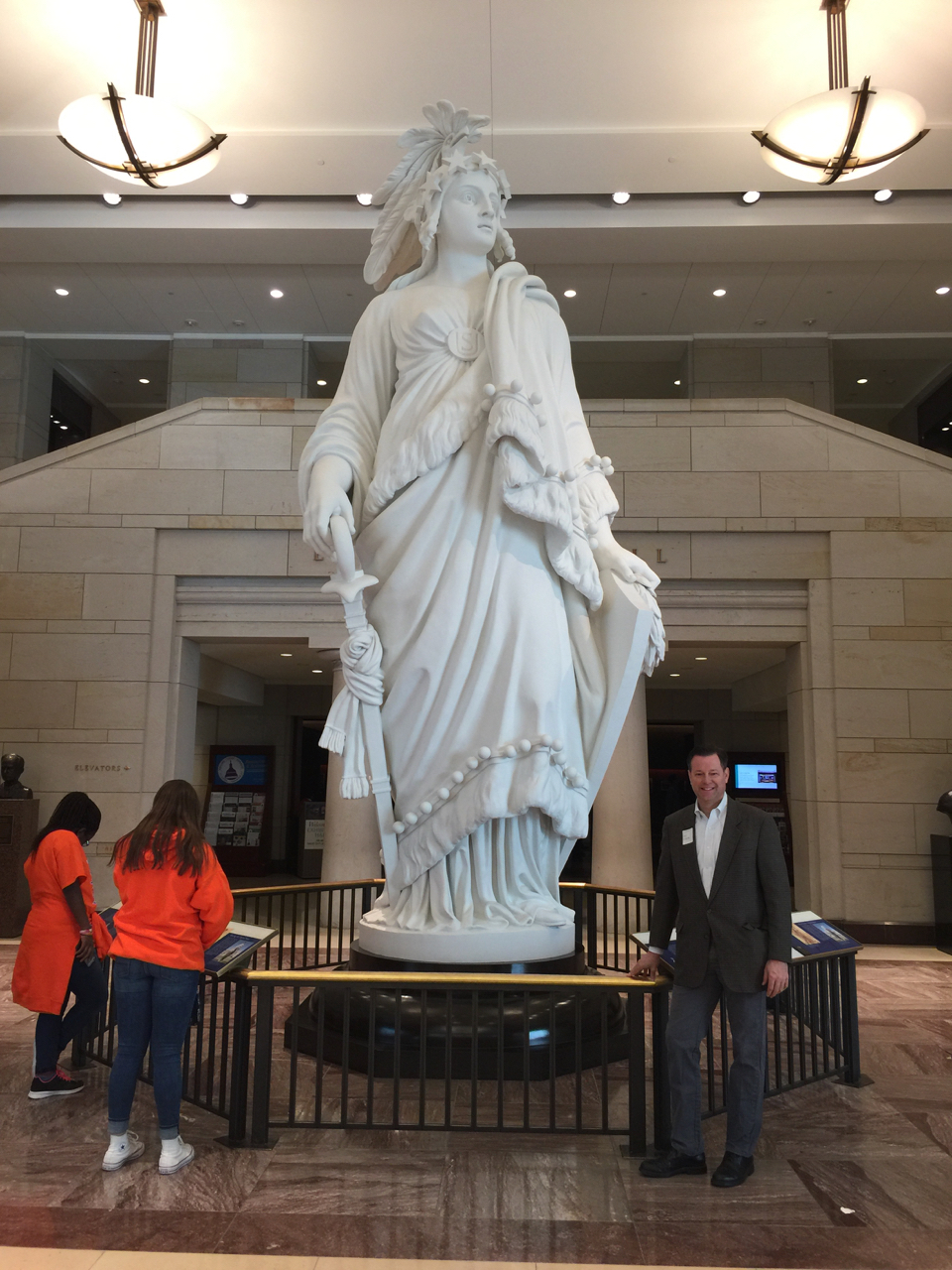 March 9, 2017
I was able to take a tour of the Capitol Building with my Congressman, Erik Paulsen. Here I am posing with the model of the Statue of Freedom at the very top.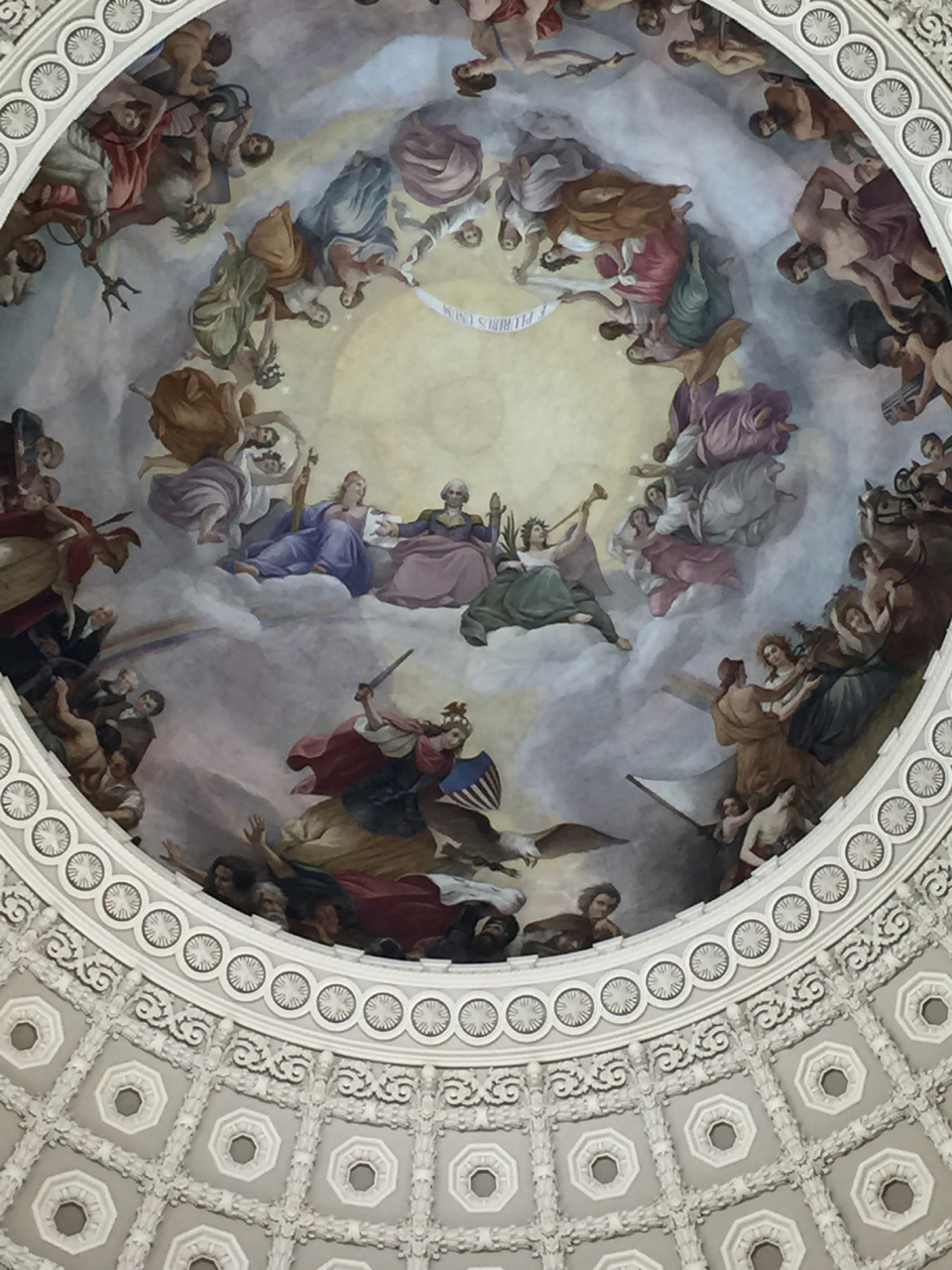 March 9, 2017
This is looking all the way up to the top of the Capitol rotunda interior.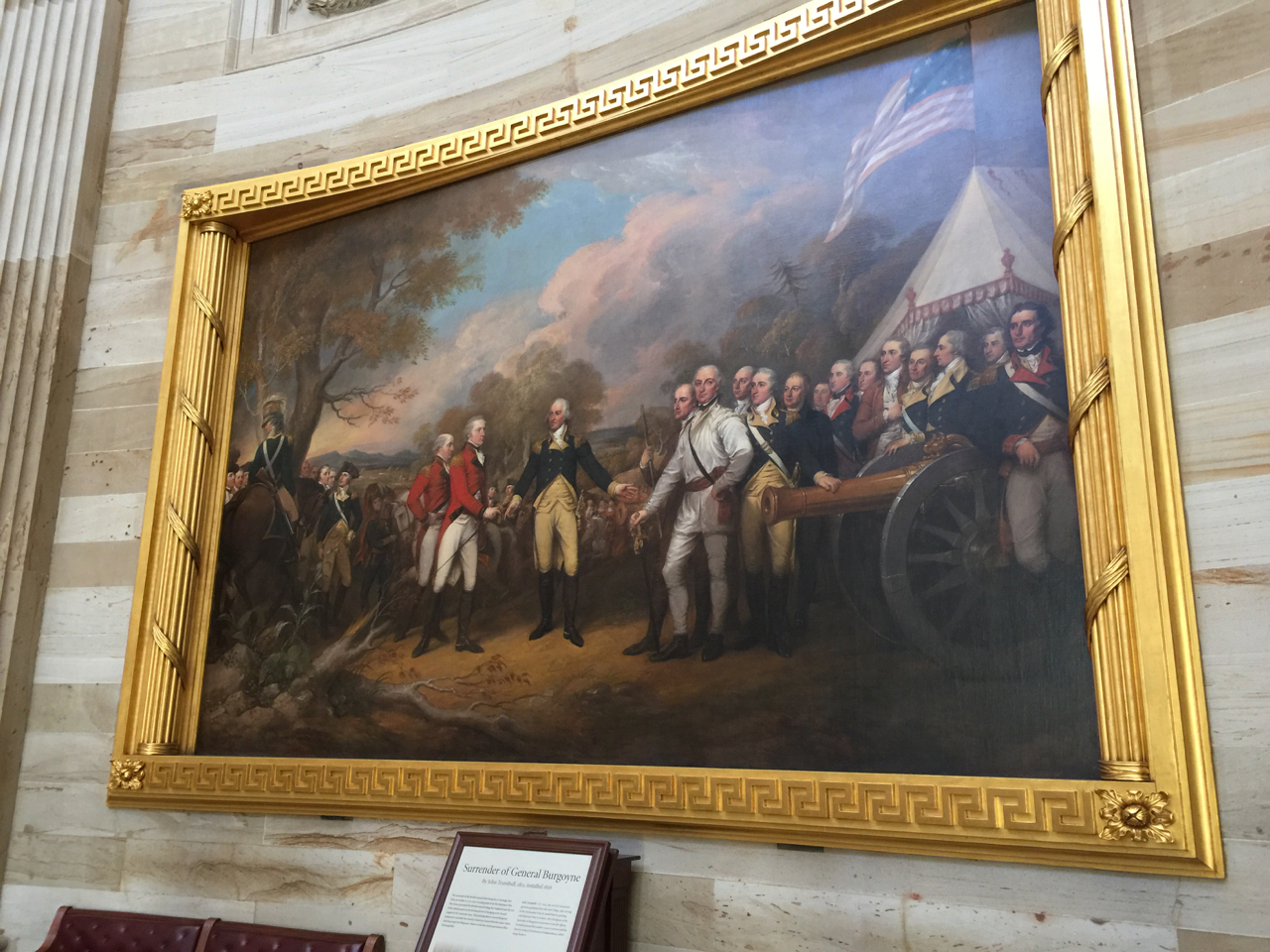 March 9, 2017
The main room is lined with paintings and sculptures all the way around. This one is titled The Surrender of General Burgoyne and was painted by John Trumbull in 1821.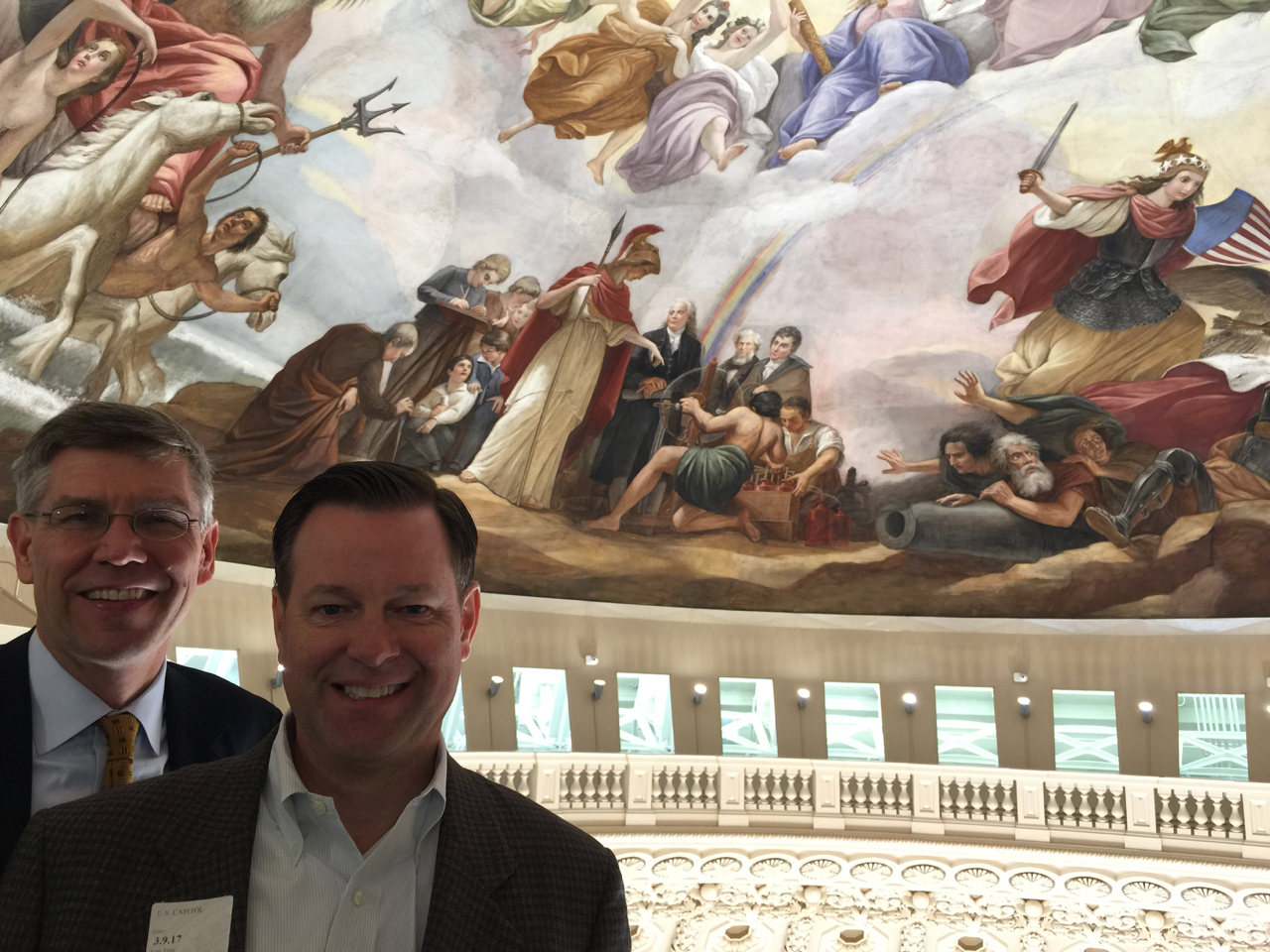 March 9, 2017
Erik brought me all the way to the top on the inside and out.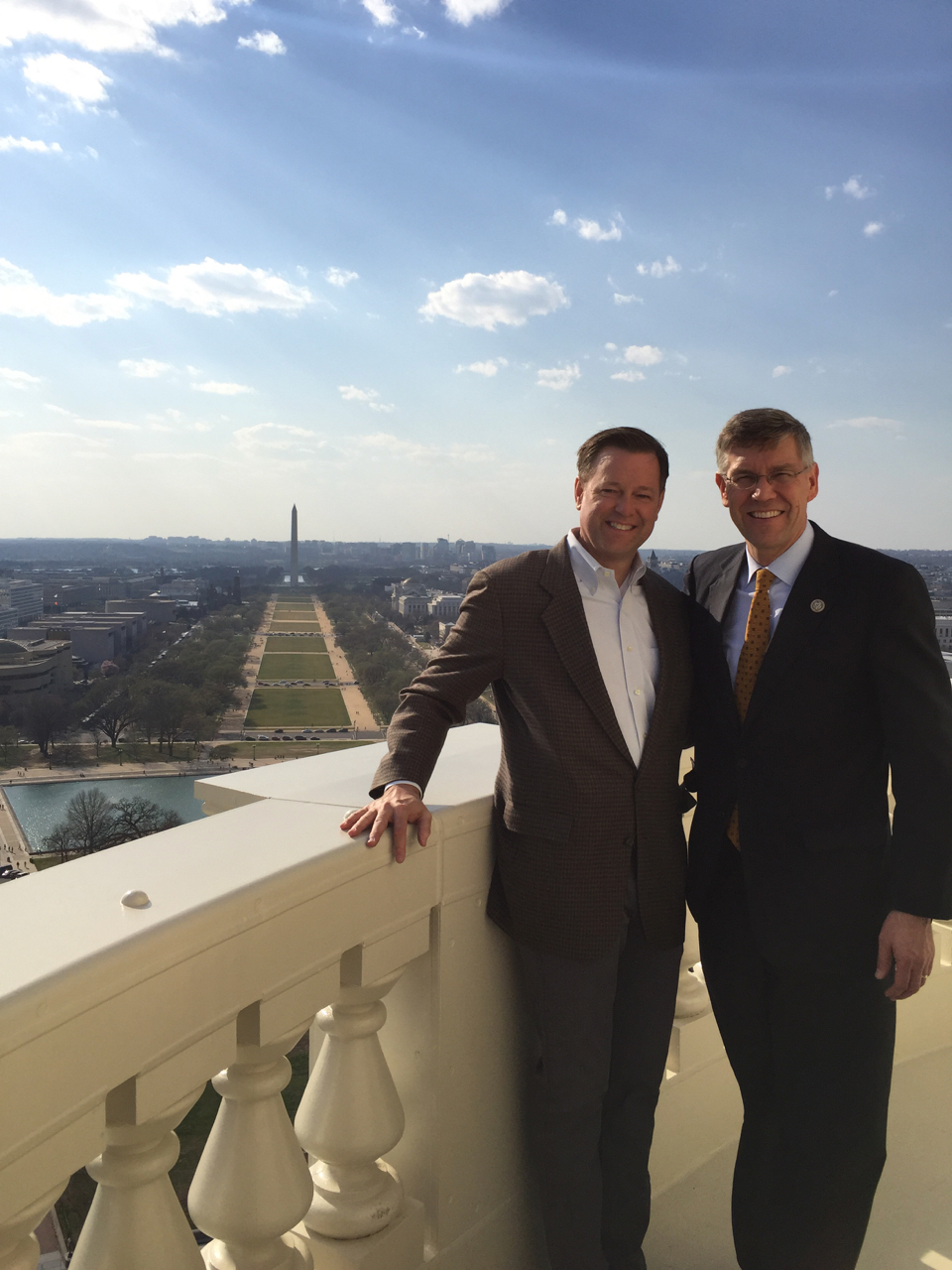 March 9, 2017
The view was spectacular.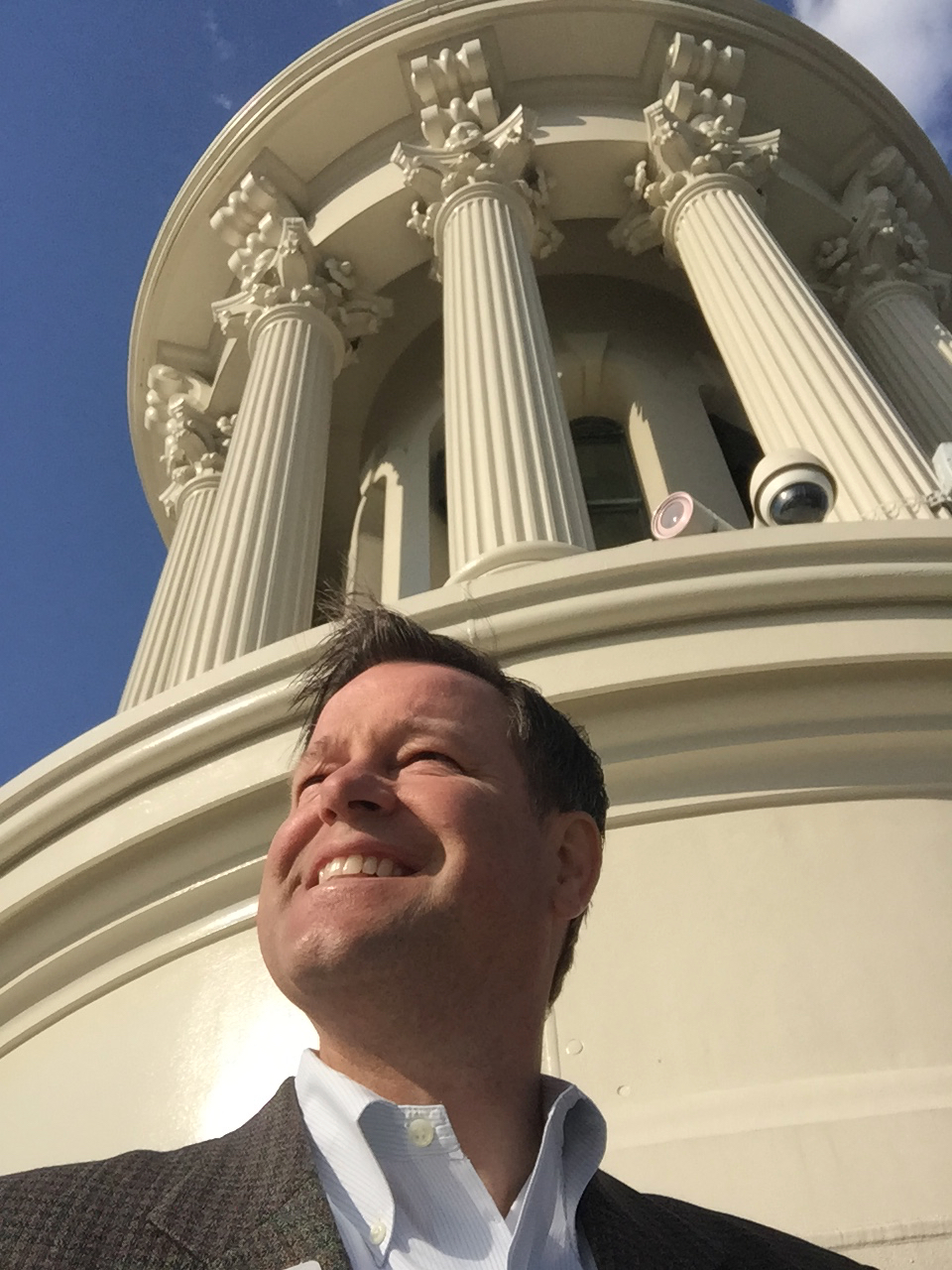 March 9, 2017
This shows how close I am to the very top of the Capitol.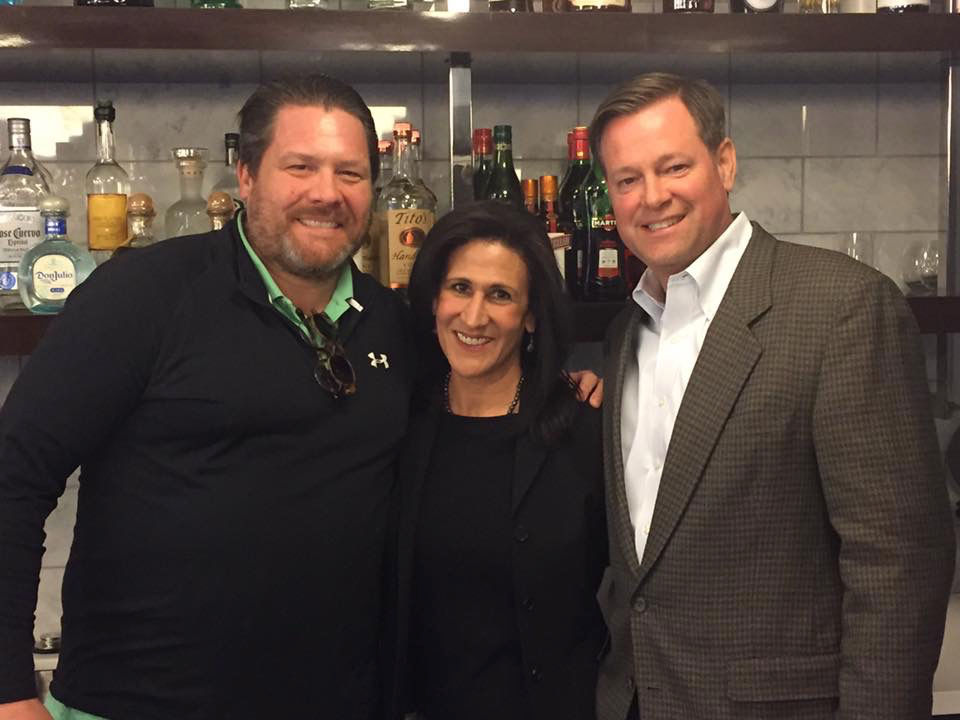 March 9, 2017
I was also able to catch up to high school friends Jeff and Heather at Jeff's office in D.C.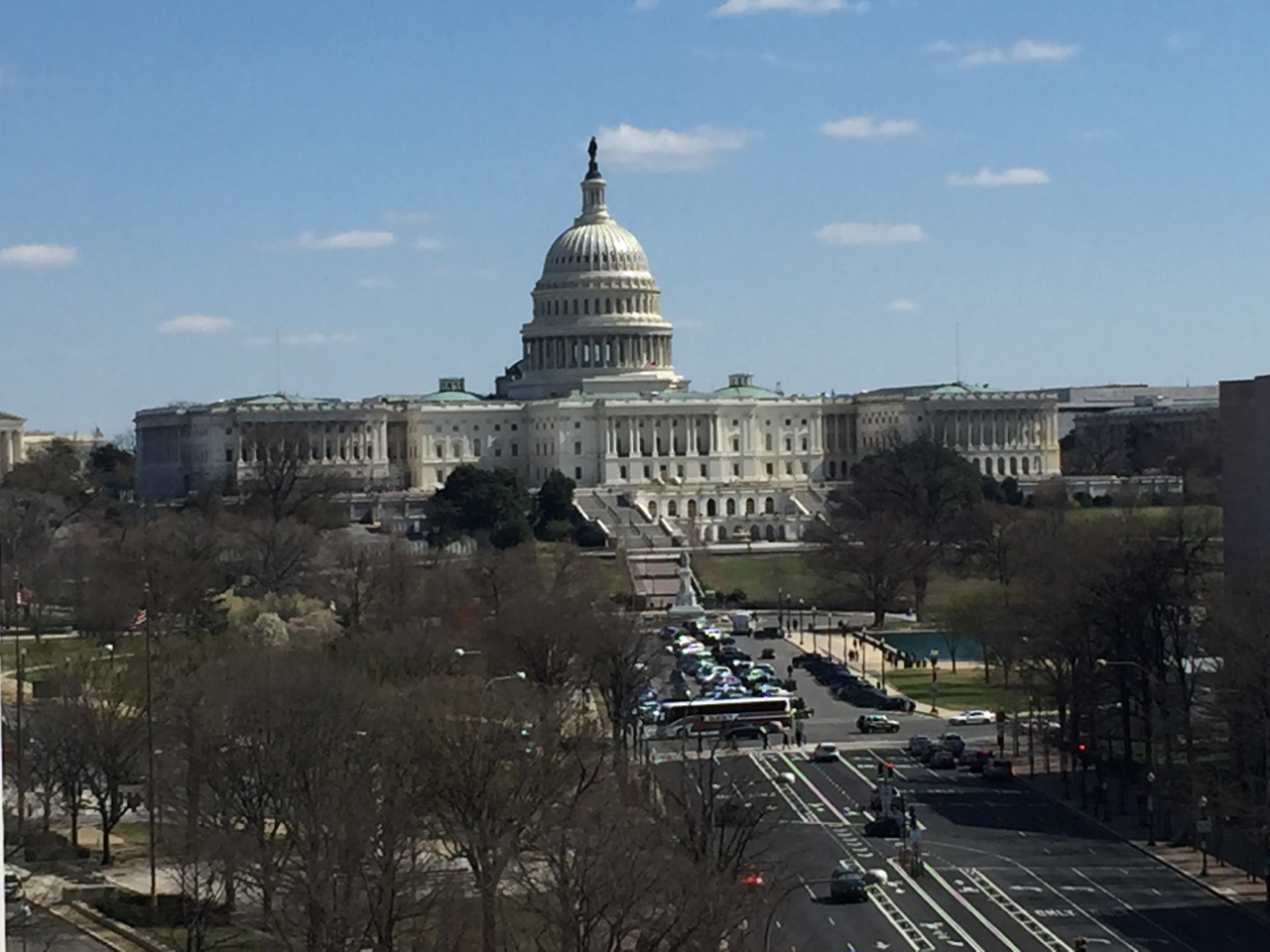 March 12, 2017
From the balcony of the News Museum there is a wonderful view of the Capitol.